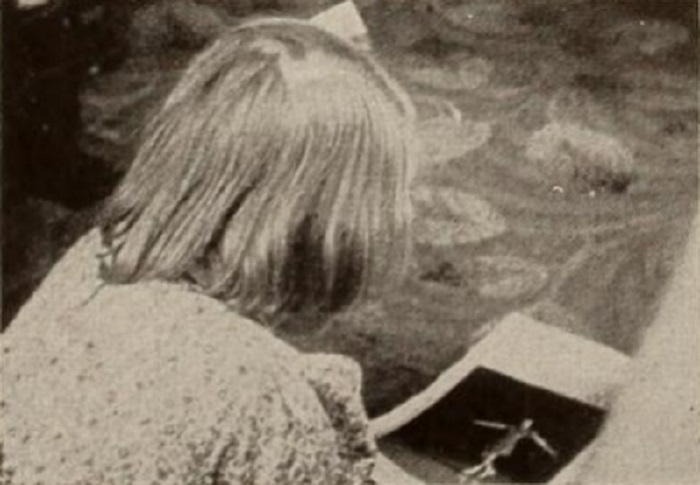 Date produced: 1946
Filmmaker(s):
Languages:
English
Length:
300 ft
Format:
16mm
Colour:
B&W
Sound Notes:
Silent
Awards/Recognition:
ACL Ten Best 1946 - Honorable Mention General Class
Description:
"Victor E. Pye, using his family as the principal actors in a sincere and competent photoplay, brings us the flavor of family life in far away Australia. With a sure cinematic sense, he opens Inspiration with a moving dolly sequence which carries you into the house directly to the star of the film. With creditable economy of footage and compelling acting and directing, Mr. Pye tells a simple tale of a once crippled child returned to health through the inspiration of a famous figure skater — herself a former "polio" victim. There are also several scenes from which it becomes obvious that the movie maker has profited from viewing theatrical productions with his mind on his own filming. Suave and sensitive, Inspiration becomes moving and believable as the plot unfolds." Movie Makers, Dec. 1946, 488.
Resources:
The film won first award in the Golden Cup Competition sponsored by the Victorian Amateur Cine Society in 1945 (Movie Makers, Feb. 1946, 69).
Locations:
Subjects:
Genre:
Form:
Repository:
Institute of Amateur Cinematographers Collection, East Anglian Film Archive
Screenings:
Screened by the Victorian Amateur Cine Society in 1946: Melbourne, Victoria
---