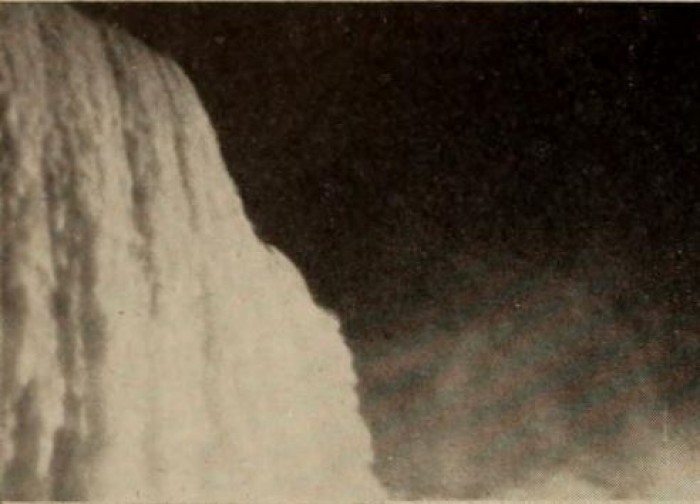 Date produced: 1949
Filmmaker(s):
Languages:
English
Length:
145 ft
Format:
16mm
Colour:
Kodachrome
Sound Notes:
Silent
Sound:
With music on disc.
Awards/Recognition:
ACL Ten Best 1949
Description:
"Warren Doremus might have made in his Escape just one more film about Niagara Falls. But he did not. Instead, with unerring instinct, he has blended music (Wagner's Liebestod) with emotional imagery to produce a very nearly perfect small work of art. His secret seems to be great brevity and even greater selectivity. In a film as short as this, flaws show up more strongly than in longer works. Escape has its flaws, particularly in a series of opening scenes presumably supposed to set the mood before the film proper begins. To these reviewers these shots do not seem quite suited to the main theme, and lack of musical accompaniment makes them a bit pointless. But Escape survives as a fresh and moving treatment of a very old subject." Movie Makers, Dec. 1949, 453-454.
Locations:
Subjects:
Genre:
Form:
Screenings:
Screened by the Hartford Cinema Club in 1949: Hartford, CT
Screened by the Amateur Motion Picture Club of St. Louis in 1950: St. Louis, MO
Screened by the 8mm. Club of Rochester in 1950: Rochester, N.Y.
Screened by the Denver Cinema League in 1950: Denver, CO
---
Do you know where this film is? Get in touch with us at amdb@ucalgary.ca.