---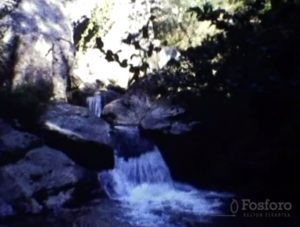 Date produced:
Filmmaker(s):
Description:
El filme muestra diversos paisajes naturales de Ribera en Álava (España) mientras se escucha la narración de un hombre reflexionando mientras deja atrás la ciudad y mira las montañas y ríos. El hombre recuerda distintos fragmentos de su vida y mientras mira el río concluye que aún le queda un largo camino en la vida.

The film depicts several natural landscapes of Ribera in Álava (Spain) while a male voice narrates the reflections of a man while he leaves the city behind and watches the mountains and the rivers. The man remembers many fragments of his life and while he sees the river he concludes that there is still a long road ahead for him in life.
---
Date produced: 1959
Filmmaker(s):
Description:
"Sites around Norway." UC San Diego Library.
---
Date produced: 1937
Filmmaker(s):
---
Date produced: 1959
Filmmaker(s):
Description:
"On bicycle and afoot, Stan Midgley, humorist and photographer, explored some of the more inaccessible points of the Canadian Rockies. The result of his adventures is 'Awheel and Afoot in the Canadian Rockies'." Battle Creek Enquirer, Oct. 16, 1959, 26.
---
Date produced: 1948
Filmmaker(s):
Description:
"Brickett Bridge, Andover Maine was built in 1871 of native spruce lumber. It served its purpose well until 1948 when it was replaced with steel and concrete." oldfilm.org
---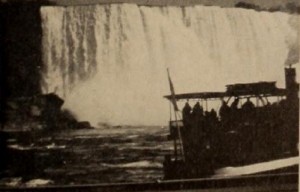 Date produced: 1949
Filmmaker(s):
Description:
"In Tumbling Waters Leo J. Heffernan has turned his experienced and competent camera on that perennial favorite of travel filmers, Niagara Falls. The result is a sparkling piece of lighthearted showmanship, climaxed by a truly gripping and probably unique sequence filmed amid the swirling mists of the Cave of the Winds. The overall effect of Tumbling Waters, however, was marred for these reviewers by recurring levities of treatment deemed out of key with the essential majesty of the subject." Movie Makers, Dec. 1949, 471-472.
---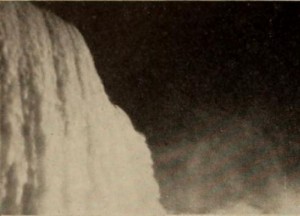 Date produced: 1949
Filmmaker(s):
Description:
"Warren Doremus might have made in his Escape just one more film about Niagara Falls. But he did not. Instead, with unerring instinct, he has blended music (Wagner's Liebestod) with emotional imagery to produce a very nearly perfect small work of art. His secret seems to be great brevity and even greater selectivity. In a film as short as this, flaws show up more strongly than in longer works. Escape has its flaws, particularly in a series of opening scenes presumably supposed to set the mood before the film proper begins. To these reviewers these shots do not seem quite suited to the main theme, and lack of musical accompaniment makes them a bit pointless. But Escape survives as a fresh and moving treatment of a very old subject." Movie Makers, Dec. 1949, 453-454.
---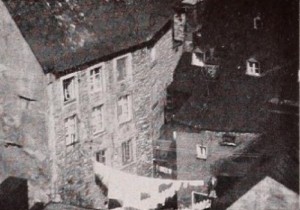 Date produced: 1948
Filmmaker(s):
Description:
"A schoolboy in need of material for a geography theme launches Five Days From Home, as Dad gets out the movie projector and shows Son the cine harvest of his summer holiday. Among the points covered in a whirlwind auto trip from New York to Canada are Quebec City, Montmorency Falls, a Canadian pulpwood mill and Ausable Chasm, in New York State. Mannie Lovitch's handling of these subjects is always competent, occasionally excellent. His inquiring camera found many scenes of quaint charm in the old St. Lawrence city, and his full scale visual treatment of the pulp mill is sustained in interest by a superb bit of scoring with modern music by Virgil Thompson. Of especial note is Mr. Lovitch's mobile cross-cutting of the three to four themes which make up his coverage of the usually difficult Ausable Chasm." Movie Makers, Dec. 1948, 493.
---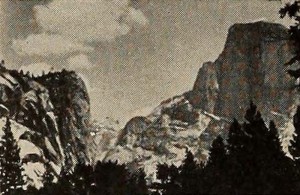 Date produced: 1938
Filmmaker(s):
Description:
"Dr. Numa P. Dunne has accomplished in Colorful Yosemite what hundreds of other amateur movie makers have failed to accomplish — the production of a simple, well planned and charming scenic of Yosemite National Park. Here was a subject selected by scores of itinerant cameramen before him, yet "muffed" almost invariably through lack of care. Dr. Dunne found no scenic advantages in the great park not offered to others, but he obviously brought to the setting something more than the usual confused and slightly awestruck interest. Tripod steady camera work, well rounded sequences, pleasing compositions and imaginative title wordings all contribute to make up a satisfying whole." Movie Makers, 1938, 618.
---