---
---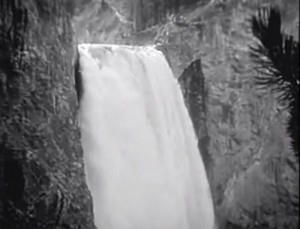 Date produced: 1936
Filmmaker(s):
Description:
"An eight week Western camping trip in the summer of 1936 by seven boys from the Hartford, Connecticut area, under the leadership of Ken Strong, a Hartford Seminary graduate. Filmed by then teenage amateur movie maker Robbins Barstow (1919-2010)." Center for Home Movies.
---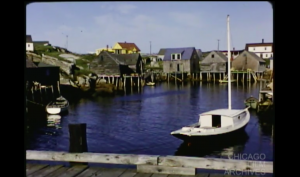 Date produced: 1956
Filmmaker(s):
Description:
"2 part edited travelogue film beginning in Ontario and working west to British Columbia, documenting the resources, landscape and recreation of Canada. Includes a large amount of natural scenery, but also diverse events such as fishing, a rodeo and water sports. Also gives a look into factories and resorts." Chicago Film Archives
---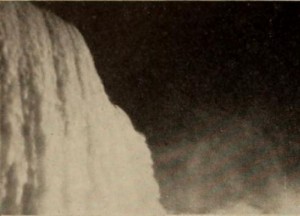 Date produced: 1949
Filmmaker(s):
Description:
"Warren Doremus might have made in his Escape just one more film about Niagara Falls. But he did not. Instead, with unerring instinct, he has blended music (Wagner's Liebestod) with emotional imagery to produce a very nearly perfect small work of art. His secret seems to be great brevity and even greater selectivity. In a film as short as this, flaws show up more strongly than in longer works. Escape has its flaws, particularly in a series of opening scenes presumably supposed to set the mood before the film proper begins. To these reviewers these shots do not seem quite suited to the main theme, and lack of musical accompaniment makes them a bit pointless. But Escape survives as a fresh and moving treatment of a very old subject." Movie Makers, Dec. 1949, 453-454.
---
Date produced: 1937
Filmmaker(s):
---
Date produced: 1930
Description:
"Film is made up of a variety of short segments. Included is clip of a man fishing in an old mill stream, a New Year's Eve party, people toboganning and skiing, a time lapse of a cigarette burning, the Toronto skyline, and Niagara Falls" Archives of Ontario.
---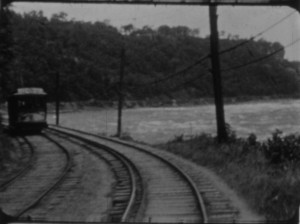 Date produced: 1932
Filmmaker(s):
Description:
"Leslie P. Thatcher offered a well edited picture in 'Mighty Niagara' with a preponderance of good photography." American Cinematographer, Dec. 1933, 342.
---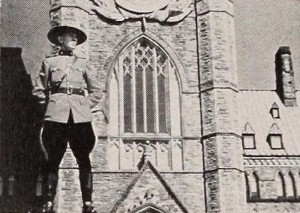 Date produced: 1939
Filmmaker(s):
Description:
"Sweeping in its conception, stirring in its execution, Then Came the King is a vivid and beautiful epic of honest patriotism. In it, Earl L. Clark has examined the Western way of life, and he has found it good. With elaborate but never exhausting detail, the film traces the history of Canada — and more briefly her American neighbor — from 1800 to the present day. Then, in a world challenged by war and a Canada accused of waning fealty to the Empire, Then Came the King pictures with a magnificent climax the deep and unfaltering affection in which a loyal people hold their rulers. People of all classes and occupations are shown saluting Their Majesties. Sensitively planned and superbly titled, the film very definitely has something to say — and says it with distinction. Viewpoint after viewpoint strikes sensuously on the eye as exactly right for the effect desired. Sequence after sequence marches down the screen with the brave and stirring rhythms of epic poetry. On a few occasions, Mr. Clark's striking imagination has outstripped his straining technical skill, but. from his first frame to his last, the work is stamped unerringly with a fresh and genuine creative spirit." Movie Makers, Dec. 1939, 632.
---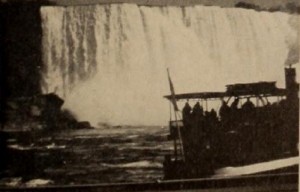 Date produced: 1949
Filmmaker(s):
Description:
"In Tumbling Waters Leo J. Heffernan has turned his experienced and competent camera on that perennial favorite of travel filmers, Niagara Falls. The result is a sparkling piece of lighthearted showmanship, climaxed by a truly gripping and probably unique sequence filmed amid the swirling mists of the Cave of the Winds. The overall effect of Tumbling Waters, however, was marred for these reviewers by recurring levities of treatment deemed out of key with the essential majesty of the subject." Movie Makers, Dec. 1949, 471-472.
---