---
---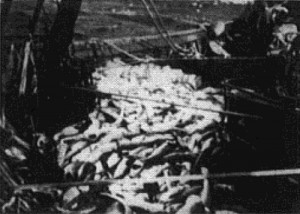 Date produced: 1961
Filmmaker(s):
Description:
"Almost every day of the year some 10 trawlers set out from the twin ports of Grimby and Hull, England, for the Arctic fishing grounds to return three weeks later with their cargo of deep sea fish. This film is a record of one such voyage with sound effects recorded on location. This will generate a nostalgic effervescence for those lovers of deep sea fishing and all will wish to join in the adventure without having to share in the work and inconvenience. The film moves with interest and excitement, a treat for all" PSA Journal, Oct. 1961, 47.
---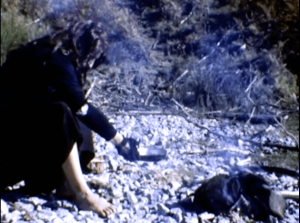 Date produced:
Filmmaker(s):
Description:
Una mujer camina por el paisaje entre ruidos. Hace fuego para calentarse un poco de comida pero un sonido la invade. Se encuentra con un soldado muerto dentro del bosque.

A woman walks through a landscape while noises are heard. She makes a fire to warm some food but a sound overcomes her. She finds a dead soldier inside the woods.
---
Date produced: 1937
Filmmaker(s):
Description:
"Kodachrome travelogue, photographed from 1935-1937, of Alexander Black's ancestral sites in Edinburgh, Scotland, and his return home to New York City, including six shots of the recently constructed Empire State Building at different times of day and night." UC Berkeley Library.
---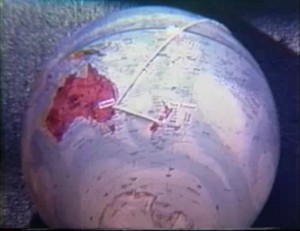 Date produced: 1988
Filmmaker(s):
Description:
"In May-June 1988, Robbins Barstow and his wife Meg, of Wethersfield, Connecticut, USA, made a six-week trip around the world. Places visited include Hawaii, Austrailia, New Zealand, Singapore, Thailand, India, and London, England." Archive.org
---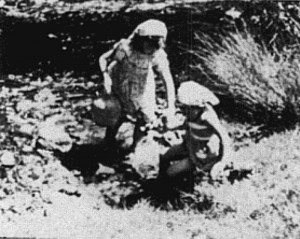 Date produced: 1957
Filmmaker(s):
Description:
"Antonio Cernuda has created a pictorial mood, a feeling of being there, and a desire to live it again. His choice of music has contributed a great deal to this delightful picture. It begins in the early fall and we move quickly to the gathering of apples, processing, and the bottling of cider. There are celebrations of the gathering of the harvest, girls and boys in native Spanish dress, with the frolic of the occasion and the solemnity of the religious spirit. The first snow of winter, as the leaves are about gone, and on into the heavier snows and ice of winder as the people go about their daily travels—afoot, by horse-drawn vehicle, and train. The transition to spring is so skillfully set forth with the melting snow and turbulent streams that we are hardly aware of the passing of winter. Soon there is a burst of spring everywhere and then summer with its crops, vacation activities, boating, fishing, tug-of-war, and outdoor Mass. The picture opens and closes with artistic views of the mountainous country. We might think of this as the four seasons. Asturias, with its deep canyons and mountains, with scars of its heroic history, that have the darkness of coal in its womb, the whiteness of snow on its head, and the pink of apple blossoms on its body. Asturias lets her men go out into the world with the certainty that the homesickness for her beauty will always make them return." PSA Journal, Nov. 1957, 31.
---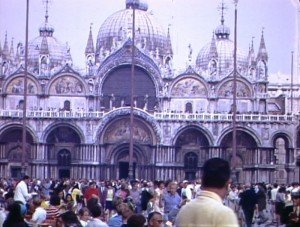 Date produced: 1968
Filmmaker(s):
Description:
"Travel through the Balkans." UC San Diego Library.
---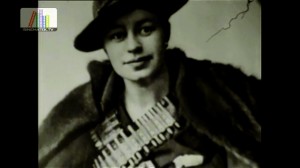 Date produced: 1973
Filmmaker(s):
Description:
"'Ben Milyonlarca emekçiden birisiyim barışçıyım ve devrimciyim' diye başlıyor 12 dakikalık film. Mehmet Özgentürk seslendirmiş. Finlandiyadaki iç savaş ve devrimciler hakkında bilmediğiniz birçok şeyi içinde Enternasyonalin de olduğu Fince marşlar eşliğinde anlatıyor. 1956 yılında gerçekleştirilen 3 hafta süren büyük grevden başlayarak Finlandiya'daki mücadeleyi Nazım şiiri eşliğinde izleyeceksiniz." Sinematek.tv: http://sinematek.tv/baris-kavgasi/ (30 October 2019).
"The film begins with the sentence, 'I am one of the millions of workers; I am a pacifist and revolutionist.' It was narrated by Mehmet Özgentürk. It tells the unknown story of Civil War in Finland and that of Finn revolutionists, synchronized with the local marches. You will watch the Finn revolutionary struggle—since the Great Strike of 1956, lasted 3 weeks—which is accompanied by a Nazım [Hikmet] poem." Sinematek.tv: http://sinematek.tv/baris-kavgasi/ (30 October 2019).
---
Date produced: 1971
Filmmaker(s):
---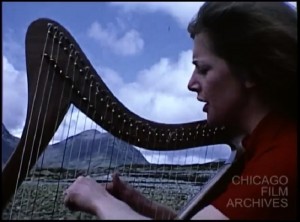 Date produced:
Filmmaker(s):
Description:
Travelogue exploring British islands. Includes footage of "harpist Catriona Maclean McKinnon playing along the shores of the Isle of Skye in the early 1970s" (Chicago Film Archives).
---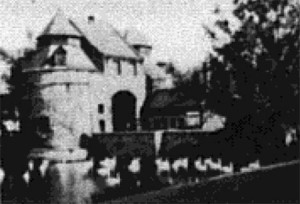 Date produced: 1958
Filmmaker(s):
Description:
"More than 1,000 years ago there was founded in Flanders a hamlet called in Flemish Brug-ge but today known as Bruges. It is one of the best preserved medieval towns in Europe. Esther Cooke visits beautiful Bruges in the season of its celebration of the events of the crucifixion. The music rests like a benediction, leaving the town to its memories of a glorious past" PSA Journal, Nov. 1958, 46.
---
Total Pages: 10