---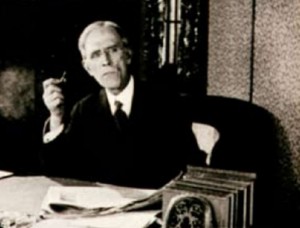 Date produced: 1938
Filmmaker(s):
Description:
"A family collaboration between Alexander Black and his son Malcolm, this film frames an excerpt from Adolph Zukor's 1919 Paramount Screen Magazine film The evolution of the picture play, made on the twenty-fifth anniversary of Black's first picture play performances, with 1938 Kodachrome footage of Alexander Black addressing the camera and reading a 1919 letter from Zukor affirming Black's status as a cinema pioneer." UC Berkeley Library.
---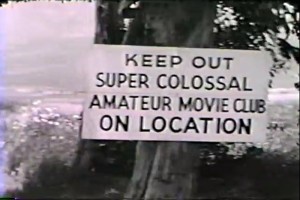 Date produced: 1939
Filmmaker(s):
Description:
Comedic short film about an amateur movie club called Super Colossal Pictures.
---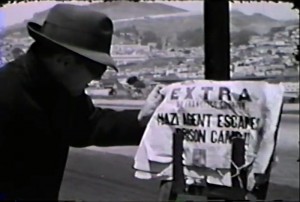 Date produced: 1943
Filmmaker(s):
Description:
A group of children who film newsreels attempt to track down an escaped Nazi agent in their community.
---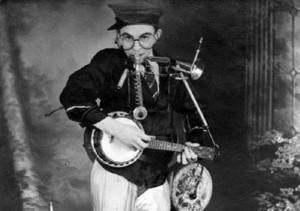 Date produced: 1985
Filmmaker(s):
Description:
"Subtitled 'A Journey Through the Scrapbook and the Memories of Sid Laverents,' Saga is an oddball epic of amateur filmmaking — an oral history of one man's 20th century illustrated with family photos, various drawings and clippings and 16mm footage. Laverents recounts his past as if enthusiastically telling a tall tale to a child: Digressions and exaggerations pile on until they accrue into moments of acutely honest reflection on personal relations and historical events." LA Weekly.
---
Date produced: 1995
Filmmaker(s):
Description:
Documentary film chronicling the background and production of Dinosaur Dream (1995), which Sid Laverents made in his late-80s with assistance from his wife, Charlotte.
---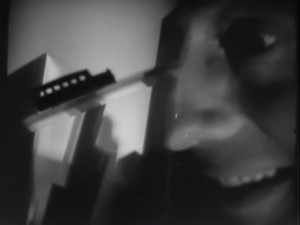 Date produced: 1927
Filmmaker(s):
Description:
"Robert Florey and Slavko Vorkapich created one of the most creative (particularly in light of its reputed $97 budget) and bleakest of the early avant-garde films. Photographed by Gregg Toland, who would become best known for his work on "Citizen Kane," the film is the time-worn tale of a movie extra (Jules Raucort) marginalized by one casting director after another until he's seen only as a number symbolically appearing on his forehead. The ultra simplistic sets and props, made of toys and cardboard buildings projected like shadows, help to create intricate German Expressionistic cityscapes reminiscent at times of "Metropolis." " National Film Registry.
---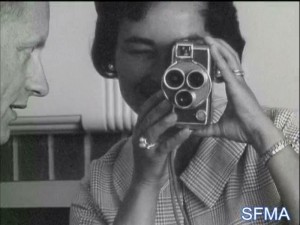 Date produced: 1960
Filmmaker(s):
Description:
"Welcome San Francisco Movie Makers opens with a montage of classic San Francisco sights, setting the backdrop for the first meeting of the San Francisco Movie Makers Club. After an introduction of the club's members and its activities, filmmaker Dr. Frank S. Zach, along with his wife Helga, proceeds to demonstrate the proper use of 8mm and 16mm cameras and film sound recording techniques. Shot, scripted, edited, hand titled and over dubbed with music by Dr. Zach, this film seeks to encourage, teach, and recruit image makers." centerforhomemovies.org
---
Date produced: 1956
Description:
"Film is a documentary on how to perform certain special effects in motion picture film. Film shows Toronto Movie Club members creating a double exposure, a humorous illusion, animation; shooting with a mirror and reversing motion" Archives of Ontario.
---
Date produced: 1955
Filmmaker(s):
Description:
"Film depicts a club picnic held at a Eaton Hall Farm. Film includes title cards. Footage includes families at picnic, playing games, canoeing, swimming and people filming with motion picture cameras" Archives of Ontario.
---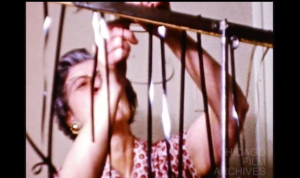 Date produced: 1958
Filmmaker(s):
Description:
"An amateur film made by and starring the husband and wife duo, John & Evelyn Kibar. The Kibars are on a search for a hobby, and decide upon filmmaking. A domestic mishap by Mrs. Kibar results in their film being edited incorrectly. Title cards displaying dialogue are dispersed throughout the film." Chicago Film Archives
---
Total Pages: 4