---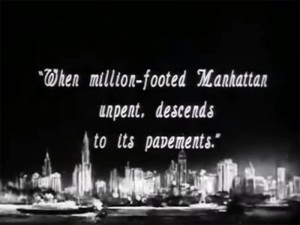 Date produced: 1921
Filmmaker(s):
Description:
"In 1921, Sheeler and Strand collaborated to make Manhatta, considered to be the first American avant-garde film. Inspired by Walt Whitman's poem "Mannahatta," which is quoted in one of the intertitles, the film portrays life in New York City in sixty-five nonnarrative shots. The sequences display one epic day in Lower Manhattan, beginning with a ferry approaching the city in early morning and ending with a sunset view from a skyscraper. Shot from extreme camera angles, the film captures the dynamic qualities of the new metropolis" Museum of Modern Art (New York), Department of Film.
---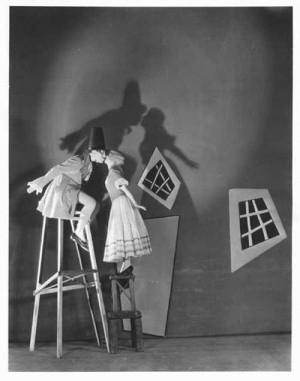 Date produced: 1928
Filmmaker(s):
Description:
"Zero is an aspiring artist, but he is a wraithlike being, and his ornate appearance makes him even more of a caricature. Just as sound had been approximated in A Hollywood Extra through close ups of a bugle, so zero's playing of the same instrument leads to his meeting with his true love, Beatrix. However, when she is recalled by the Grand Vizier of Afghanistan, their brief union presages the fatal failure of Zero's mingling with the outside world. Reading his future in a mammoth book of destiny filled with grotesque and discouraging words, an organ-grinder brings to play the inexhorable tune of fate to which zero must dance. Zero's life becomes a perpetual nightmare, surrounded by monstrous ghouls, whose giant, deformed faces leer, laugh, mutter, and point as they surround and overwhelm him. In the end, as Zero's name implies , his music, life, and love, count for a sum of nothing" Taves, 104.
---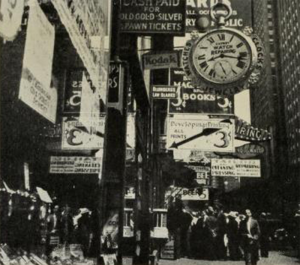 Date produced: 1933
Filmmaker(s):
Description:
Also known as Footnote to Fact [As I Walk].
---
Date produced: 1930
Filmmaker(s):
Description:
"Amateur production. A man, Dent Harrison, falls asleep and dreams that the R-100 sails for North America from its base in England. Various long shots of the airship under way. After the mooring procedure is completed, S/L R.S. Booth, S/L E.L. Johnson, Capt. G.F. Meager and other members of the crew meet with the welcoming party led by Minister of National Defence, J.L. Ralston. G/C Stedman, G.J. Desbarats, Maj. Gen. McNaughton and officers of the U.S. Navy are also in attendance. Several civilians are also in the party. Harrison's "clone" visits with his "brother". Cut back to the airship and shots of repairs to damage sustained in a thunder storm over Trois-Rivières. Visitors climb into the airship in a high wind. The R-100 is shown leaving on its Canadian flight. View of the shadow of the ship on the ground and several shots from various distances, notably from Windrift, the summer home of the Harrisons at Lakeside, Québec. Aerials of Niagara Falls, Welland Canal, Toronto, a lake steamer, Kingston, Queen's University, Kingston Penitentiary, the Thousand Islands, with cuts inside the airship's gondola, with crew men silhouetted against bright windows. More aerial shots of Cornwall, the shadow of the R-100 on Montreal, Côte-St-Luc and Verdun. Various ground to air long shots and closer views of the R-100 in flight, of the airship moored to its mast at St-Hubert air base. Sequences on Dent Harrison talking to his "clone" as he edits his footage, projects it into the lens of the camera. The two have lunch and the clone departs. Shots of the R-100 leaving as seen fromn directly underneath. Cut back to Harrison waking up from his dream." (LAC description)
---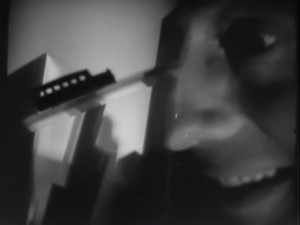 Date produced: 1927
Filmmaker(s):
Description:
"Robert Florey and Slavko Vorkapich created one of the most creative (particularly in light of its reputed $97 budget) and bleakest of the early avant-garde films. Photographed by Gregg Toland, who would become best known for his work on "Citizen Kane," the film is the time-worn tale of a movie extra (Jules Raucort) marginalized by one casting director after another until he's seen only as a number symbolically appearing on his forehead. The ultra simplistic sets and props, made of toys and cardboard buildings projected like shadows, help to create intricate German Expressionistic cityscapes reminiscent at times of "Metropolis." " National Film Registry.
---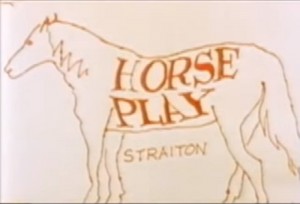 Date produced: 1972
Filmmaker(s):
Description:
"A half-horse, half-man pursues a young woman who turns herself into the same figure. Using a spare animation style, Straiton deals with a mythological subject that reveals his personal sense of humour. A beautiful film, set to original music, that is stunning in its simplicity." Canadian Filmmakers Distribution Centre.
---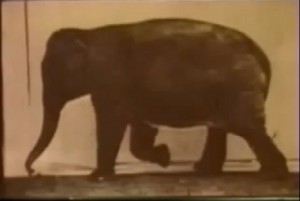 Date produced: 1968
Filmmaker(s):
Description:
"Between 1877 and 1885, an English photographer, Eadweard Muybridge, conducted detailed experiments analyzing human and animal motion using rapid photography. In 1968, John Straiton took the published works of Muybridge and created from them a fascinating and hilarious film. A tribute to the serious maker of the first nudie before the invention of movies." Canadian Filmmakers Distribution Centre.
---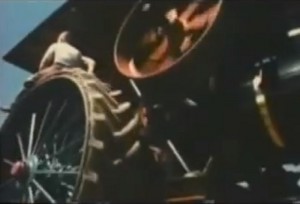 Date produced: 1968
Filmmaker(s):
Description:
"Those sensual machines, steam tractors, reveal a remarkable ability to perform to music." Canadian Filmmakers Distribution Centre.
---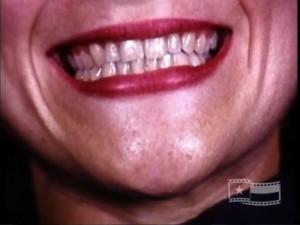 Date produced: 1972
Filmmaker(s):
Description:
"Produced by Bea McKinney, "A Sexual Product" is a short amateur film featuring stop-motion animation. McKinney, who taught filmmaking at King High School in Corpus Christi, made the film while studying at the Center for Understanding Media in New York in July 1972" Texas Archive of the Moving Image.
---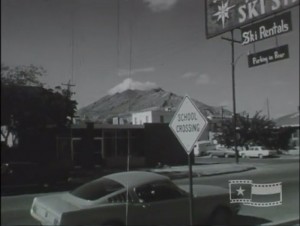 Date produced: 1968
Filmmaker(s):
Description:
"This film captures scenes of men in El Paso posing, walking, climbing, performing fake fights, and acting out humorous scenes while the man behind the camera experiments with effects and film speed. The outcome is an entertaining film full of interesting visuals" Texas Archive of the Moving Image.
---
Total Pages: 8