---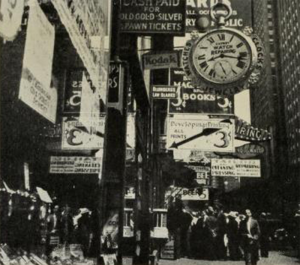 Date produced: 1933
Filmmaker(s):
Description:
Also known as Footnote to Fact [As I Walk].
---
Date produced: 1947
Filmmaker(s):
Description:
"Another form of humor is delightfully explored in The Farmer's Daughter, by Clarence Aldrich, ACL, a burlesque of the girl-hero-villain triangle. The chase sequence, without which no such film is ever complete, is beautifully handled with many a touch reminiscent of the Keystone days. The villain is properly villainous and libidinous, while the heroine is far more ingenuous than most of your friends are likely to be" Movie Makers, Dec. 1947, 506.
---
Date produced: 1938
Filmmaker(s):
Description:
"B&W: views of Arrow Lakes scenery from a sternwheeler; arrival; the "Minto" at dock. Two men travelling by packhorse in the Lardeau. The steam tug "Beaton". Sequence on gold mining in the Cariboo, with footage of a hydraulic mining operation. COLOUR: Vancouver; Lions Gate Bridge and Stanley Park approach; city skyline. Trip on the steamship S.S. "Catala": views at sea; approaching settlement; people meeting the boat; log boom and sawmill adjacent to the dock. Alert Bay: views of village, store, homes, etc.; Indian children at play; schoolgirls in red sweaters [from St. Michael's Indian Residential School]; steamboat arriving; many shots of totem poles, graveyard, etc. Fishing fleet in harbour, preparing nets, and heading out to sea. Fishboat crew hauling in net full of thrashing salmon, and brailing them onto boat. Other fishboats setting their nets, hauling in salmon. Fishboat crew unloading salmon onto conveyor; shots of cannery wharf, female cannery workers. Savary Island: family vacation scenes; lodge; children at play; adults playing golf on beach at low tide; departing on a boat trip." (BC Archives)
---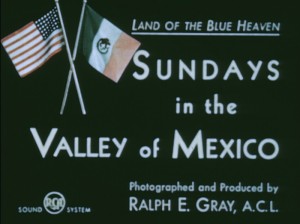 Date produced: 1942
Filmmaker(s):
Description:
"A colorful travelogue of modern, urban life in Mexico City. "Shows scenes typical of modern Mexico, such as the tall buildings and wide boulevards of Mexico City. The canal leading to Xochimilco, with its fruit- and flower-laden boats, is pictured. Then describes a festival held in honor of the Vice President of the United States, Henry Wallace, when he visited Mexico City. It includes a bullfight and a parade of Mexican beauties. Ends with a pageant of old and new Mexican dances" (War Films Bulletin of the Extension Division Indiana University, February, 1943, 19)" Indiana University Libraries Moving Image Archive.
---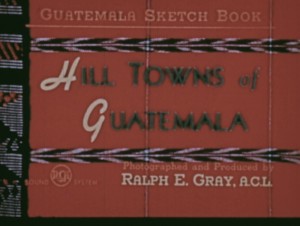 Date produced: 1942
Filmmaker(s):
Description:
"A narrated travelogue addressed to viewers in the U.S. shows life in several small towns surrounding Lake Atitlan, Guatemala. Shows rope making from sisal hemp and traditional textile weaving. Concludes with a visits to the outdoor markets in Santiago Atitlan and Chichicastenango" Indiana University Libraries Moving Image Archive.
---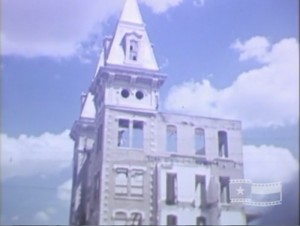 Date produced: 1953
Filmmaker(s):
Description:
"This collection of 16mm clips was originally shot and compiled in the 1950s by W.H. Tilley. Footage features images of downtown St. Louis (including St. Louis Union Station), Philadelphia's Independence Hall, 'Demolishing of Deaf School' (1956), the Texas State Capitol and Congress Avenue, Barton Springs (1953), exterior and interior views of the Tilley home (1953), the flag and Capitol building at sunrise, and sightseeing in Montreal (including parades, a carriage, and views from Mt. Royal)" Texas Archive of the Moving Image.
---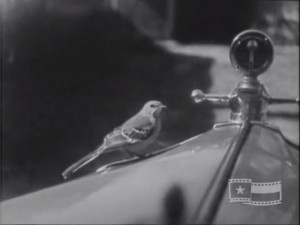 Date produced: 1911
Filmmaker(s):
Description:
"This film includes material originally shot by the Tilley brothers in the 1910s and 1920s. W.H. Tilley later edited, compiled, and transferred these clips to 16mm, adding caption from his perspective forty years later. Scenes of note include a Krit Motor Car demonstration (1910s), a circus parade on Congress Avenue (facing the Capital, 1912) in Austin. While the brothers worked commercially in filmmaking, these clips exhibit their practice as amateur filmmakers that captured footage of personal experiences" Texas Archive of the Moving Image.
---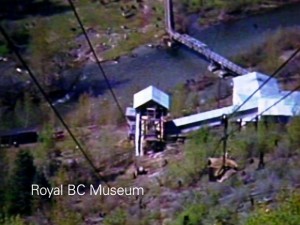 Date produced: 1940
Filmmaker(s):
Description:
"The town of Ymir and the nearby Yankee Girl gold mine. [COLOUR:] Mining concentrator building (with aerial tramway) beside the Salmo River. Mine site, high on mountainside; buildings; small electric train of ore cars; dumping tailings on hillside; dumping ore into aerial tramway; tramway buckets descending very steep hillside to concentrator, and emptying into hopper there. B&W: interior shots (some dark): ore on conveyor belt; refining processes [cyanidation and flotation]; etc. COLOUR: bridge across river for ore cars. B&W: interior of assay office; staff with instruments, performing tests, etc. COLOUR: May Day celebrations: baseball game; rock-drilling contest; presentation of prizes; May Queen pageant and crowning; children maypole dancing." (BC Archives)

The extant reel concludes with footage from elsewhere in the Kootenay Lake Region (Kootenay Lake, Nelson and Kettle Falls), which seems unrelated to the Ymir and... title. This item was part of an apparent series assembled by Morrell under the overall title British Columbia Sketches. Since the series title precedes the item title as shown above, this film was described by the BC Archives as British Columbia Sketches : [reel 8].
---
Date produced: 1932
Filmmaker(s):
Description:
"Library service in the Fraser Valley, funded by the Carnegie Corporation. Follows a bookmobile from community to community, and depicts various aspects of the library service. Shots of places visited, rural landscape, and the Agassiz-Rosedale ferry." (BC Archives)

The film was sponsored by the British Columbia Public Library Commission Of which H. Norman Lidster was chairman).
---
Date produced: 1930
Description:
"Film is made up of a variety of short segments. Included is clip of a man fishing in an old mill stream, a New Year's Eve party, people toboganning and skiing, a time lapse of a cigarette burning, the Toronto skyline, and Niagara Falls" Archives of Ontario.
---
Total Pages: 4