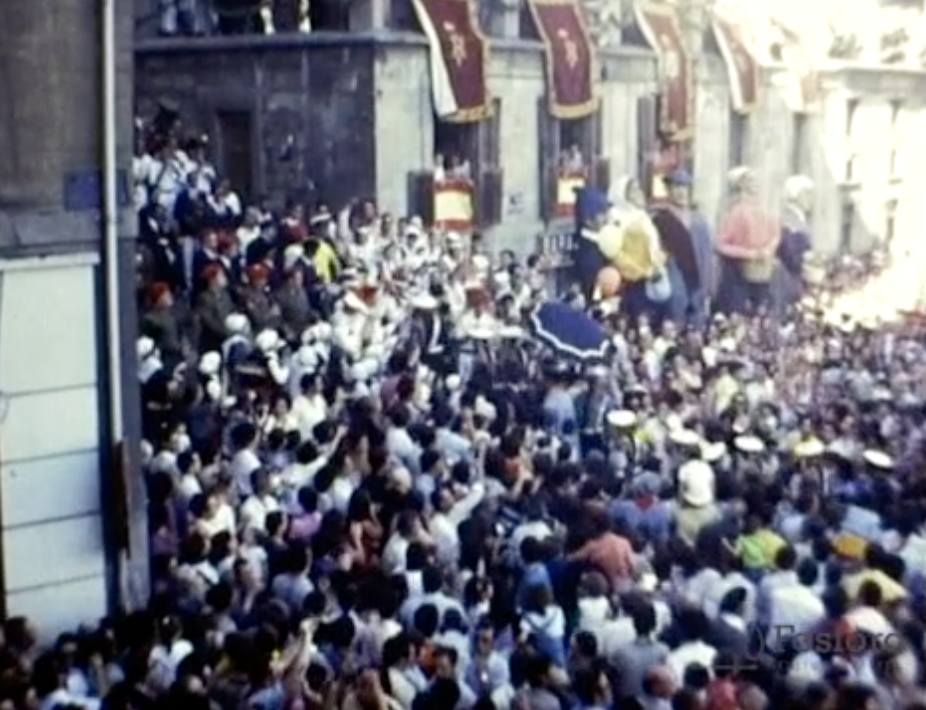 Date produced: 1981
Filmmaker(s):
Country of Production:
Basque Country
Languages:
Spanish
Duration:
00:11:13
Format:
Super8
Colour:
Colour
Sound Notes:
Magnetic
Awards/Recognition:
This film is part of the Basque Films Project.
Description:
El filme comienza con personas preparándose para la fiesta del pueblo. Gente cocina, decora, come y bebe vino. A esto siguen imágenes de una competencia de motocicletas, gente en las calles comprando largas tiras de ajo, competencias en el pueblo, arquitectura y esculturas, calles muy llenas y finalmente tomas de juegos de feria durante la noche.

The film begins with people getting ready for a party of the town. People are cooking, decorating, eating and drinking wine. There are images of a motorcycle competition, people in the streets buying large strips of garlic, competitions in the town, architecture and sculpture, very crowded streets and finally a few shots of games in a fair at night.
Subjects:
Genre:
Form:
Tags:
---