---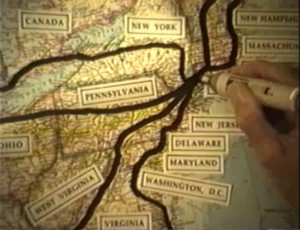 Date produced: 1961
Filmmaker(s):
Description:
"During five summers from 1957 to 1961, the five-member Barstow family of Wethersfield, Connecticut, set out to visit all 48 of the then United States of America on a series of month-long camping trips. Part II showcases "America's Wonderlands" with 18 National Parks and other exciting attractions in the great Northwest and Southwest." Archive.org
---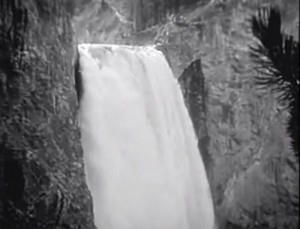 Date produced: 1936
Filmmaker(s):
Description:
"An eight week Western camping trip in the summer of 1936 by seven boys from the Hartford, Connecticut area, under the leadership of Ken Strong, a Hartford Seminary graduate. Filmed by then teenage amateur movie maker Robbins Barstow (1919-2010)." Center for Home Movies.
---
Date produced: 1937
Filmmaker(s):
Description:
"'Hot Water,' by Earl Cochran, S.A.C., of Colorado Springs, is 375 feet of 8mm. Kodachrome. The subject covers with considerable thoroughness a visit to the geysers. The photographer, although he has been making motion pictures but a year and a half, shows plenty of promise for even more work out of the ordinary when he gets better acquainted with problems of exposure and color. That is not said in any manner of derogation of the work that took the nod for the present subject." American Cinematographer, Jan. 1939, 17.
---
Date produced: 1935
Filmmaker(s):
---
Date produced: 1960
Filmmaker(s):
Description:
"Stan Midgley returns again, this time presenting the "Yellowstone Tetons and Glacier Park." In the wonderful northwest corner of Wyoming you can see spectacular mountains, beautiful lakes, canyons, waterfalls, wild animals and more natural wonders than a tourist can see in a month. There are superb pictures of most of the world's greatest geysers and the changes made by the great 1959 earthquake with before and after pictures. There is Earthquake Lake and its notorious landslide. The Cooke City Red Lodge Highway over the Beartooth Mountains —Ghost Towns and modern towns of Western Montana —Glacier Park, beautiful from the highway, incomparable from the wilderness trail. The ending comes in the golden glory of autumn." Central Union Reaper, Sept. 27, 1966, 3.
---
Date produced: 1951
Filmmaker(s):
Description:
"'Jeep Trails Through Utah' was produced by Stan Midgley with the use of a jeep rather than his faithful bicycle. He had to leave his bicycle at home, as the deep sands of Utah can only be traveled in a jeep. In his mechanical horse he criss-crossed one of the emptiest blanks on the American map. He leaves the traveled highways and goes back into the little known areas to find fantastically beautiful and unusual natural formations. He travels over sand-blown desert trails, up rocky mountain paths and through treacherous mountain gorges to produce a gem-like picture of Utah." La Canada Valley Sun, Sept. 9, 1971.
---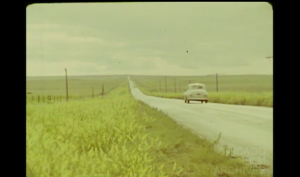 Date produced: 1948
Filmmaker(s):
Description:
"Edited footage of western scenery on a road trip to Yellowstone Park. Includes scenes of camping and numerous landscapes, Mount Rushmore and the various grounds of Yellowstone with their hot springs and geysers." Chicago Film Archives
---
Date produced: 1970
Filmmaker(s):
Description:
"Yellowstone by Jack W. Ruddell, FPSA, of Islington, Ontario, Canada. Jack put his past prize winning talents to good work on this beautifully done travel film. This 10 minute 16mm film was awarded an Honorable Mention" PSA Journal, Nov. 1970, 38.
---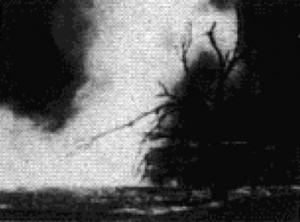 Date produced: 1962
Filmmaker(s):
Description:
"About 1800 John Colter discovered the area now known as Yellowstone National Park, set apart by the United States government in 1872 for the enjoyment of the people. It has an area of 3,458 square miles, approximately 62x55 miles. Colter's Hell, as it was then known, is a national vacation land of thermal activity, wild life, and tourists. In forty-three minutes, the Lawlers take us to all of the important thermal and water activities and a tour thru some of the remote areas where the wild life may be found, including the grizzly. This film has many, many more vistas animals, and birds than the usual visitor would see. If one cannot visit the Park he should at least see the film" PSA Journal, Oct. 1962, 33.
---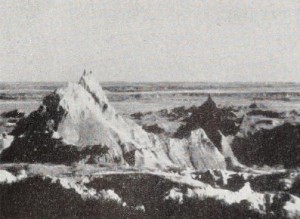 Date produced: 1950
Filmmaker(s):
Description:
"Films about national parks and monuments fall into the traps of banality with greater ease than almost any other variety of footage. It was. therefore, with great delight that the judges reviewed Timothy and Delores Lawler's Isle of the Dead. For, using the famed Boecklin painting and the equally known Rachmaninoff music as theme and atmosphere, the Lawlers have produced a cinematic tone poem from the materials offered by Yellowstone and the Badlands. Their efforts completely dominate both music and painting, which become effective substrata of the esthetic whole. The film's great virtue and its slight defects spring from the same source — the single mood that the Lawlers have worked for and have achieved." Movie Makers, Dec. 1950, 464-465.
---
Total Pages: 2