---
Date produced: 1953
Filmmaker(s):
Description:
"Shows various types of commerce and industry in Victoria, including a large department store, a milk bottling plant, a beauty parlour, offices, garbage collection, a weaver's shop, a bakery, etc." (Duffy, 84).
Other sequences included the Ogden Point grain elevators, Royal Jubilee Hospital, shipyards, a plywood plant, and carpet factory. Nanaimo Daily News, 26 October 1953, p. 5.
---
Date produced: 1937
Filmmaker(s):
Description:
"A Vacation with Lucy Carlisle, Margaret Pinkham, Virginia Carlisle." oldfilm.org
---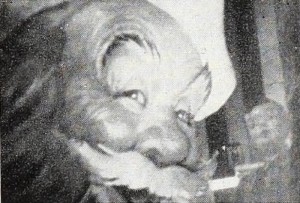 Date produced: 1951
Filmmaker(s):
Description:
"Most Christmas films seem to be concerned with only one aspect of this December holiday — the gaiety of family life around the tree, opening presents and a festive dinner. Grace Lindner has recorded the material side of the season in the early footage of her film, Xmas Time, as she shows gleaming shop windows, hurrying shoppers, decorated doorways and members of her family around the hearthside. But in a smooth transition from a creche under the tree to the children saying their prayers, she ends her film with a series of architectural studies of the spires and bell towers of churches, filmed through bleak branches against a winter sky. This moving climax, accompanied by a choir recording of The Lord's Prayer, admirably fulfills her aim to portray the triumph of the spirit of Christmas over the baser observances." Movie Makers, Dec. 1951, 412.
---