---
---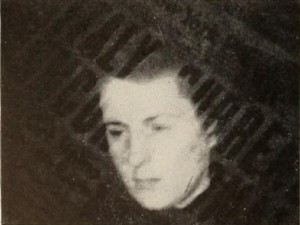 Date produced: 1945
Filmmaker(s):
Description:
"Return from Fire, as defined by its producer, Dr. W. Lynwood Heaver, is the "biography of a mental breakdown." In its opening we meet a boy and girl idyllically in love. But the clouds of war fall across their summer sunshine, the young man is called up and, in a short time, is announced as missing in combat. It is then that the fires of apprehension, misery and terror sear into the girl's mind. How modern psychiatry serves, at last, to recall her from this self inflicted limbo is the climactic denouement of Dr. Heaver's drama. The conception of Return from Fire is imaginative and exciting. The acting and its correlative direction are excellent throughout. A provocative musical score contributes markedly to the maintenance of dramatic tension. Dr. Heaver's camera work, rising occasionally to heights of cinematic imagination, is sound, satisfying and suggestive of still greater things to come. Put down his name as one to watch!" Movie Makers, Dec. 1945, 494.
---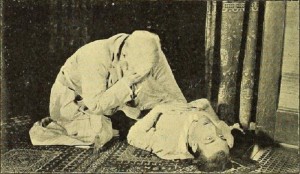 Date produced: 1930
Filmmaker(s):
Description:
"The production of the Flower City Amateur Movie Club of Rochester, N. Y., Terror, 400 ft., 16mm., was written and directed by Frank J. Buehlman. It was recently screened as a special, added feature on a week's run at the Little Theater in Rochester. Terror is a psychological study of the effect of fear. Its story is based on a practical joke engineered by friends of the victim who, to the end of the film, remain ignorant of the disastrous results. As the story develops, we see the commonplace incidents of every day life through the eyes of the fear obsessed principal character. The handling of the theme required great care but the producers succeeded in making the highly fantastic reactions of the character seem plausible. With its exquisite lighting effects and the dramatic power achieved in the climactic sequences through cinematography, this film is certainly outstanding." Movie Makers, Dec. 1930, 759.
---
Date produced: 1964
Filmmaker(s):
Description:
"With Stronger Reason is a photoplay about an artist who is disgusted with his efforts–disgusted, in fact, with life in general–at least what life has been to him. Flashbacks at the beginning work to the film's favor, and excellent black-and-white photography plus some of the best camera work in this contest in recent years are features of this outstanding story film. It also received the MPD Scenario Award and the MPD Sound Award" PSA Journal, Sept. 1964, 50.
---
Date produced: 1967
Description:
"Yea, Verily touches on the experimental and runs the range of film tempo. If you sin you can be forgiven, providing you can find someone who will forgive you. Perhaps forgiveness is subjective after all, for does anyone else really care about your transgressions?" PSA Journal, Aug. 1967, 37.
---
Total Pages: 2