---
---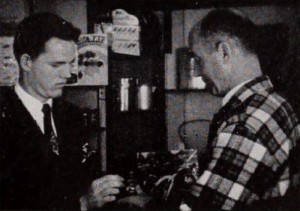 Date produced: 1948
Filmmaker(s):
Description:
"May Day Conflict is a well executed and skillfully edited family story film of the conflict created by the opening of the trout season and a flower festival both falling on May first. The central character is a good loser (the husband, of course!), as he accompanies his wife to the flower show after elaborate preparations for his fishing trip. Herbert F. Sturdy has deftly woven into the story pattern light, humorous incidents to provide amusing comedy relief from his fine floral closeup studies. Expert camera handling and smooth transitions lend a semi-professional finish to the picture." Movie Makers, Dec. 1948, 493-494.
---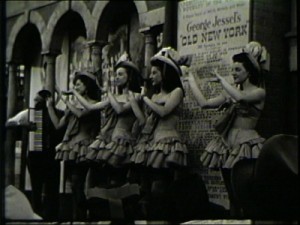 Date produced: 1939
Filmmaker(s):
Description:
"A clever, artfully-shot, and carefully-edited amateur film of the 1939 New York World's Fair." oldfilm.org
---
Date produced: 1964
Filmmaker(s):
Description:
"Objectif Festival is a story based - on truth or not, we don't know - of an old photographer who decides to bring his camera, tripod and all, the to the Cannes Film Festival to get a few still shots. He is not prepared for the fast shooting shutterbugs of today, nor the Bikini clad French dolls that litter the beaches. Time has passed him by in more ways than one. The film has been cleverly cut to fit its musical score, and this unusual editing has earned for the film the MPD Golden Scissors Award for the best film editing in the contest" PSA Journal, Sept. 1964, 50-51.
---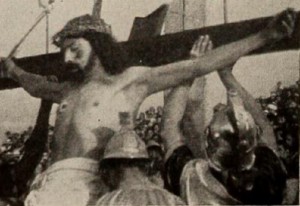 Date produced: 1946
Filmmaker(s):
Description:
"It is a platitude that there is more in Mexico than meets the eye. In Quaint Old Mexico, however, Guy Nelli proves that there is far more in Mexico than usually meets the camera. Mr. Nelli presents the gradual awakening of Mexico, as the farmers drive their produce to market, with a startling sense of early morning atmosphere; market scenes are developed lucidly and effectively. The high peak of the film is reached with a most remarkable sequence of religious festival shots, as virtually an entire village re-enacts the Stations of the Cross. The intense religious emotion evident in these scenes has rarely been caught for the screen. Mr. Nelli's film is outstanding for its fresh approach and, above all, for the natural and casual quality of its shots." Movie Makers, Dec. 1946, 488.
---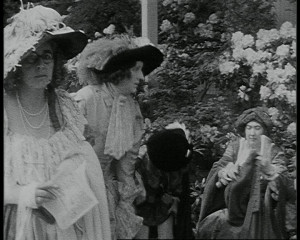 Date produced: 1934
Filmmaker(s):
Description:
A short film documenting a historical re-enactment in Runnymede, Surrey.
---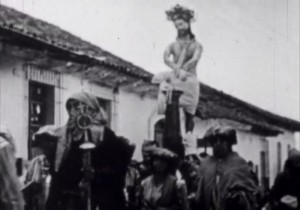 Date produced: 1942
Filmmaker(s):
Description:
""Wooden Face of Totonicapan" is a [1942] color film covering the art of making wooden masks in Totonicapan, Guatemala. The film was made under the auspices of the "Good Neighbor" film project, run by the Office of the Co-Ordinator of Inter-American Affairs in New York as part of the WWII war effort. It was produced by Ralph E. Gray." Periscope Film.
---
Total Pages: 3