---
---
Date produced: 1955
Filmmaker(s):
Description:
"Esther Cooke presents an outstanding motion picture. This colorful pageant, filmed against a background of majestic Austrian Alps satisfies in every respect. A masterful eye for beautifully composed scenes is evident throughout the film. The pageant is covered from such a variety of angles, one marvels at Esther Cooke's ability to record the vent single handed. The accompanying musical background and very informative narration are obviously the result of careful research and planning. Leo J. Heffernan narrates the film - truly a masterpiece among travelogues." PSA Journal, Dec. 1955, 34.
---
Date produced: 1978
Filmmaker(s):
---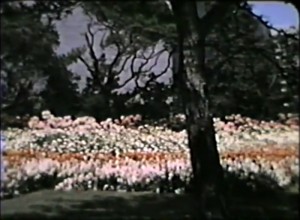 Date produced: 1939
Filmmaker(s):
---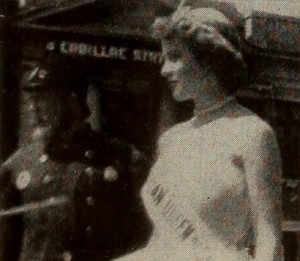 Date produced: 1953
Filmmaker(s):
Description:
"In Festival Michigan, Cornelius Vanden Broek undertook to record all of the fairs and community festivals that occur in the State of Michigan throughout the year. He was prompted to make this record for the benefit of many friends who were not able to attend them and thus to provide them with a vicarious participation. The usual parades, crowning a queen of this or that, live stock, home preserves, midway attractions and various contests for young folks are all here, done with pleasantly brief sequencing. A lively commentary accompanies the film. On the whole, this rather formidable undertaking results in a pleasant and completely honest endeavor. Mr. Vanden Broek achieved his goal with fine spirit." Movie Makers, Dec. 1953, 334.
---
Date produced: 1954
Filmmaker(s):
Description:
"Item is a film of a trip to Spain taken by Dr. Willinsky, his wife, Sadie, and some of their friends. Despite its title, the film does not contain footage of France. In the form of a travelogue, footage of landmarks, the local population, and the Willinsky's activities are accompanied by music and Dr. Willinsky's commentary. Footage includes shots of the Square of Spain, Sadie walking along the streets of a shopping district, churches and monasteries, a boat cruise from Palma to Figuera, a spring festival procession and dancing in Majorca. Most of the scenes were taken in Palma and Majorca." Ontario Jewish Archives.
---
Date produced: 1965
Description:
Documental sobre las fiestas vascas.

A documentary about Basque celebrations.

---
Date produced: 1938
---
Date produced: 1950
Filmmaker(s):
Description:
"In the Certificate Awards group, Ralph E. Gray, a consistent winner in national film competitions and recently honored with the title of Leading Amateur Movie Maker of the nation by the Movie Makers Club of Oklahoma and associated cine clubs, has turned in another of his superb filming jobs in 'Glamorous Guatemala.' A highlight is the excellent titling job, a department of movie making in which Gray excels. Gray opens his picture with scenes of modern day Guatemala, then gradually leads us into more remote areas of the country where he shows the native Guatemalan at work and at play, harvesting coffee, weaving, and trucking his wares to market, or indulging the religious ceremonials and market day festivities, which comprise his chief diversions. Gray filmed his picture using a Cine Special and Kodachrome film." American Cinematographer, April 1950, 134-135.
---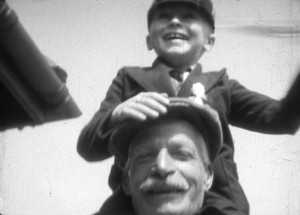 Date produced: 1933
Filmmaker(s):
Description:
"Made by local amateur filmmaker Charles Scott, the film documents civic and public life in Norwich leading up to World War II and immediately following its conclusion. Beginning in 1933, Scott records acrobats, tightrope walkers and trapeze artists at the Norwich Carnival. The 1933 Armistice Parade features soldiers marching through the streets, halting at the eleventh hour. In 1934, Scott shows the Lord Mayor's Sunday celebrations at the Cathedral, as well as highlights from that year's Carnival. In 1935, Norwich celebrates the silver jubilee of King George V with decorations, parades, a military salute and an air display. January 1936 sees Norwich City Football Club taking on Chelsea in an FA Cup match at the newly built Carrow Road Stadium, with Scott capturing some of the action from his position behind the goal at the River End. Later that year, Scott returns to the Norwich Carnival once again, this time to catch an appearance by Hollywood starlet June Clyde. Norwich celebrates the coronation of King George VI with an extravagant street procession in May 1937. In 1938, with Britain gearing up for war, the Air Raid Precautions team practise fire-fighting and rescues, and test a new extension ladder. Following a break for wartime service, Scott returns to his film in 1946, documenting Battle of Britain Week by visiting the graves of servicemen and recording celebrations and parades in Norwich. Scott's film concludes with a visit to the home of prize-winning model engineer W.F.A. Way, who demonstrates some of his models on his garden track" (EAFA Database).
---
Date produced: 1981
Filmmaker(s):
Description:
Kaxarranka dantzaren erreportajea

Reportaje de danza Kaxarranka.

A depiction of the Kaxarranka dance.
---
Total Pages: 3