---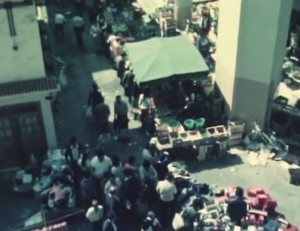 Date produced: 1982
Filmmaker(s):
Description:
Todos los miércoles en Villafranca de Ordizia se celebra una singular feria que, en muchos aspectos, marca la tendencia de los precios y estimación de los productos del campo, ganado, etc.

Every Wednesday in Villafranca de Ordizia, there's a singular fair that, in many ways, marks the trend for prices and estimation of country goods and cattle.
---
Date produced: 1965
Description:
Documental sobre las fiestas vascas.

A documentary about Basque celebrations.

---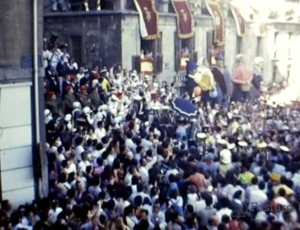 Date produced: 1981
Filmmaker(s):
Description:
El filme comienza con personas preparándose para la fiesta del pueblo. Gente cocina, decora, come y bebe vino. A esto siguen imágenes de una competencia de motocicletas, gente en las calles comprando largas tiras de ajo, competencias en el pueblo, arquitectura y esculturas, calles muy llenas y finalmente tomas de juegos de feria durante la noche.

The film begins with people getting ready for a party of the town. People are cooking, decorating, eating and drinking wine. There are images of a motorcycle competition, people in the streets buying large strips of garlic, competitions in the town, architecture and sculpture, very crowded streets and finally a few shots of games in a fair at night.
---
Date produced: 1940
Filmmaker(s):
Description:
"The film, titled 'Memories of the New York World's Fair' by filmmaker Frank J. Pezzano documents the 1939-1940 New York World's Fair. Pezzano edited the film and included hand-drawn and typed intertitles identifying the various locations and activities he filmed." Archives Center, National Museum of American History.
---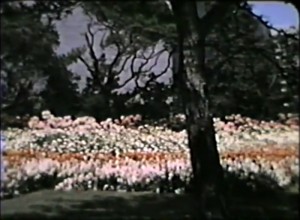 Date produced: 1939
Filmmaker(s):
---
Date produced: 1934
Filmmaker(s):
Description:
"Bill Turnbull of Denver entered several 8mm subjects of the Chicago Fair. To our mind they were among the very best pictures of that event that had been submitted to us in the past two years. His pictures were well cut, nicely edited and deserving of honorable mention." American Cinematographer, Feb. 1936, 73.
---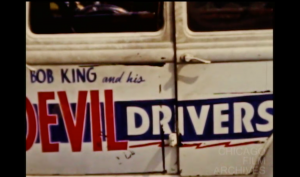 Date produced: 1952
Filmmaker(s):
Description:
"It stars a young boy, named Bill, who writes to his friend Jim, reflecting on their times together the previous summer. Title cards of the boy's handwritten letter are interspersed with images of their summer highlights, including scenes of fishing, automobile stunts of "Bob King and his Devil Drivers," and a motorcycle hill climb competition." Chicago Film Archives
---
Date produced: 1940
Filmmaker(s):
Description:
"R.W. Smiley who produced New York World's Fair is at the head of the Publicity Department of the Royal-Liverpool Group of Insurance Companies, and made this film to show the visiting agents of those companies what the Fair was like, so that they might have an idea of what they could see, before ever they visited the Fair" ("Program Notes," 1940).
---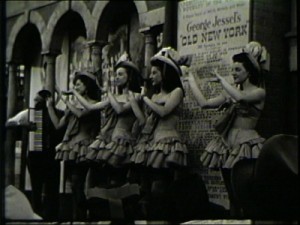 Date produced: 1939
Filmmaker(s):
Description:
"A clever, artfully-shot, and carefully-edited amateur film of the 1939 New York World's Fair." oldfilm.org
---
Date produced: 1967
Filmmaker(s):
Description:
"Black Book and Camera has good old George, you know George, photographing all the pretty lassies at the World's Fair. He then asks for their names and addresses so that he can send them a photo. Wouldn't a black book full of names and addresses be worth a pretty penny? W-e-l-l. . . George gets a lot of pretty pictures, but as for those names and addresses. . ." PSA Journal, Aug. 1967, 37.
---
Total Pages: 2