---
---
Date produced: 1958
Filmmaker(s):
Description:
Edited film "chronicling travel through Nova Scotia, Prince Edward's Island and Cape Breton. Film includes scenic landscapes (Langdale/Bowen Island, Queen Elizabeth Arboretum, Yoho National Park, Yoho Glacier, Twin Falls, Bow Lake, Columbia icefield, Athabasca Falls, Banff, Gaspe, Cape Breton Highlands National Park), urban scenes, fishermen, outdoor garden of religious statuary, light houses, bag pipe players, Canadian Royal Mounted Police and the Lovat Scots, a boag and drum corp," Human Studies Film Archives, Smithsonian Museum.
---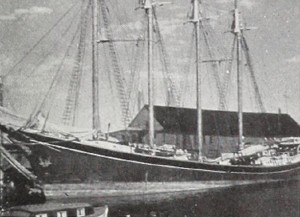 Date produced: 1942
Filmmaker(s):
Description:
"Harley H. Bixler has made a competent travel study of Prince Edward Isle in his film, Canada's Garden Province. Rural and urban scenes, water and landscapes strike a balance in this thorough coverage of an enchanting scenic spot. One feature of Mr. Bixler's style is his ability to exclude irrelevant material and to include only those shots that are necessary to his descriptive narrative. Good judgment in the rotation of long and medium shots and closeups gives the movie interest and variety that lifts it above the usual run of travel pictures. Impeccable cinematography and a genuine appreciation of the atmosphere and mood of the surroundings are other distinguishing features." Movie Makers, Dec. 1942, 507.
---
Date produced: 1932
Filmmaker(s):
Description:
"Canadian Capers, filmed by Hamilton H. Jones, ACL, is a superlatively good vacation picture, complete in every important detail and containing several magnificent examples of sequencing. Among these is a satisfying study of a railway train. Mr. Jones neglected none of the cinematically interesting views that are unique to this subject and included several, such as scenes inside the engine cab, that ordinarily could not be secured. This picture has the important quality of conveying to the audience the maker's enthusiasm for the subjects filmed." Movie Makers, Dec. 1932, 560.
---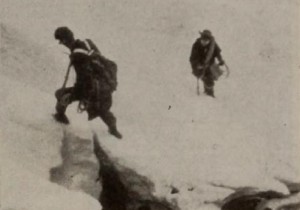 Date produced: 1953
Filmmaker(s):
Description:
"With the recent scaling of Mt. Everest, it is appropriate that a mountain-climbing film should be entered — and should win — in this year's Ten Best contest. Jerry More's Canadian High Adventure is such a picture. Obviously, Mr. More is a competent climber himself, as well as being a good movie maker, for the film presents an amazing variety of camera angles which make one question where the cameraman must have been to take them. For example, some scenes show the climbers crossing a crevasse from underneath, leaving you with the single assumption that the cameraman climbed down into the crevasse to shoot them. Excellent photography, competent editing and a friendly, well-written narrative all combine to make Canadian High Adventure an outstanding mountain-climbing study." Movie Makers, Dec. 1953, 320, 332.
---
Date produced: 1952
Filmmaker(s):
Description:
"Film about canoeing, featuring members of the Charles Devenish Woodley family." Library and Archives Canada.
---
Date produced: 1936
Filmmaker(s):
Description:
Film record of the third international canoe race over the St. Maurice River in 1936.
---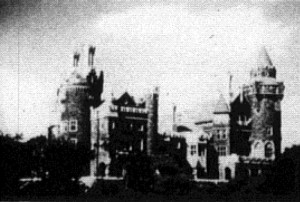 Date produced: 1961
Filmmaker(s):
Description:
"Casa Loma (house on a hill) was built by Sir Henry Pellat in Toronto. The design includes many of the things he admired in the castles of Europe. Much of the interior was imported. In this magnificence, Sir Henry lived until he could no longer afford the mounting city taxes. Out filmer takes us through this old castle that we may relive some of its greatness. The picture was made for the Kiwanis Club which was so active in reclaiming Casa Loma for Toronto" PSA Journal, Oct. 1961, 47-48.
---
Date produced: 1966
Filmmaker(s):
Description:
"The 1966 Centennial canoe race, including preparations at Tulista Park in Sidney, the race and the finish. Good close-ups of the canoeists. A large, three-masted sailboat -- possibly an imitation Chinese junk?" British Columbia Archives.
---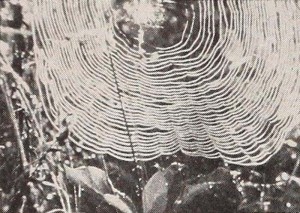 Date produced: 1939
Filmmaker(s):
Description:
"Combining the sensitivity of an artist and a camera skill that theoretically only professional experts could acquire, Robert P. Kehoe has produced, in Chromatic Rhapsody, a film that would command the amazed admiration of any movie club in the country. This beautiful picture can only be described as a scenic — a scenic held together rather tenuously by editing to create a symphonic arrangement of color and to associate scenes with the seasons. It is in the sheer beauty of color cinematography that Chromatic Rhapsody excels. This reviewer has never seen, in any medium, more gorgeous color photographs of autumnal foliage and winter landscapes. One is so impressed with the flawless color that he is inclined to suspect that nature puts on a special show for Mr. Kehoe. The truth is probably that Mr. Kehoe has a special understanding of nature and an intuitional sensitivity to light and color. For the rest, as Mr. Kehoe would say, he simply follows exposure instructions. The film is marred somewhat by lack of complete camera steadiness, the only flaw in an otherwise superb cinematic accomplishment. A charming musical score, arranged by double turntable, accompanies the movie's presentation." Movie Makers, Dec. 1939, 634.
---
Date produced: 1953
Filmmaker(s):
Description:
"Shows various types of commerce and industry in Victoria, including a large department store, a milk bottling plant, a beauty parlour, offices, garbage collection, a weaver's shop, a bakery, etc." (Duffy, 84).
Other sequences included the Ogden Point grain elevators, Royal Jubilee Hospital, shipyards, a plywood plant, and carpet factory. Nanaimo Daily News, 26 October 1953, p. 5.
---
Total Pages: 12