---
---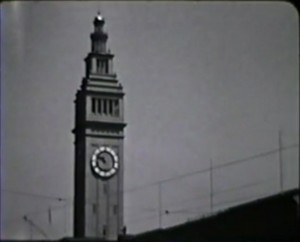 Date produced: 1936
Filmmaker(s):
---
Date produced: 1971
Filmmaker(s):
Description:
"Hansen gives to Curacao, a Caribbean territory of Netherlands, a visit. He films the industrial, residential, and commercial areas of Willemstad." UC San Diego Library.
---
Date produced: 1933
Filmmaker(s):
Description:
"A competent example of a well-planned film of a holiday for two." BFI National Archive.
---
Date produced: 1949
Filmmaker(s):
Description:
"The film is credited to Evelyn, who captures her husband's collecting habits of "everything and anything." This time it happens to be driftwood. Title cards of dialogue are interspersed with images of John and Evelyn collecting driftwood along a Wisconsin beach." Chicago Film Archives
---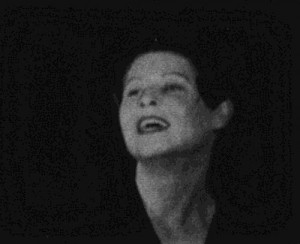 Date produced: 1956
Filmmaker(s):
Description:
"A fantasy in which a writer relates a story about his walks along the seashore where he often meets a beautiful girl. She is quite strange, but beautiful, and they become good friends. There are lip-synch sequences where she tells him of her life, the rest he narrates in the first person. Elyra finally goes off, leaving behind a sea shell as a memento. In addition to an interesting story the film shows excellent technique, using montages, scenes of the sea, bottom, excellent editing. The Pizzos play the two parts in the story." PSA Journal, Nov. 1956, 22.
---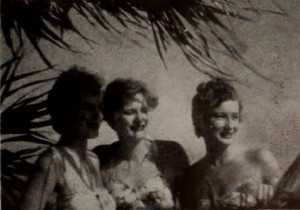 Date produced: 1953
Filmmaker(s):
Description:
"Stretching for more than a thousand miles along Australia's northeastern coast stands the Great Barrier Reef, a vast agglomeration of tide-swept coral islands and islets. For mariners who have threaded their way through these perilous formations, they hold little of enchantment. But to Alfred T. Bartlett (who confines his camera to the Whitsunday group) they are such stuff as dreams are made on — and he has portrayed them thus in The Enchanted Isles. Mr. Bartlett's canvas is a rich one, comprising all of the classic elements of romance: the sun-drenched strand, the nodding palms, the lovely girls and, always and ever-present, the clean blue of the sky and the yet-deeper blue of the circumambient waters. He has painted these elements both in large, lush compositions and with observing attention to the minutiae of vibrant life around him. Even his colors (via the magic of the pola screen) are richly sensuous in their depth of saturation. An unabashedly romantic narrative ("Have you ever dreamed a secret dream?" is the opening line) rounds out this affectionate and interpretive travel study." Movie Makers, Dec. 1953, 333-334.
---
Date produced: 1955
Filmmaker(s):
Description:
"The dependence of all living things on water. The physical properties of water; water as a habitat for such creatures as insects, birds, beavers, frogs; use and abuse of water resources by man." (BC Archives)
---
Date produced: 1937
Filmmaker(s):
---
Date produced: 1934
Filmmaker(s):
---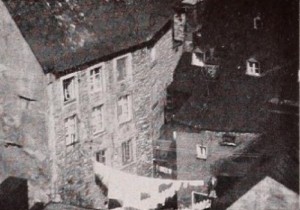 Date produced: 1948
Filmmaker(s):
Description:
"A schoolboy in need of material for a geography theme launches Five Days From Home, as Dad gets out the movie projector and shows Son the cine harvest of his summer holiday. Among the points covered in a whirlwind auto trip from New York to Canada are Quebec City, Montmorency Falls, a Canadian pulpwood mill and Ausable Chasm, in New York State. Mannie Lovitch's handling of these subjects is always competent, occasionally excellent. His inquiring camera found many scenes of quaint charm in the old St. Lawrence city, and his full scale visual treatment of the pulp mill is sustained in interest by a superb bit of scoring with modern music by Virgil Thompson. Of especial note is Mr. Lovitch's mobile cross-cutting of the three to four themes which make up his coverage of the usually difficult Ausable Chasm." Movie Makers, Dec. 1948, 493.
---
Total Pages: 8