---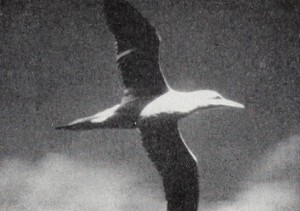 Date produced: 1950
Filmmaker(s):
Description:
"In one sense, the outstanding strength of The Gannets, Maxim Award winner for 1950, is its seemingly worst weakness. That strength is the unquestioned — but apparently accidental — entertainment which the film provides. Running a brief 400 feet of 16mm. color, the picture examines the famous gannet colony on Gaspe's Bonaventure Island, treating the giant birds with lighthearted good humor and casual unpretension. The entire accomplishment seems too easy. You could do it, you feel, over a single sunny weekend. But don't let this fool you. To begin with, there is the technique. In The Gannets, Warren Levett has employed with a knowing skill every technical artifice learned in long years of bird filming. Telephoto lenses present his gleaming subjects in crisp and astounding closeups. The follow shots of birds in flight are suave and invariably centered, while slow motion reveals arrestingly their superb aero-dynamics. Side and back lighting enhance repeatedly the natural beauty of the birds, aided on occasion by a shrewd use of the polaroid filter. Secondly, there is the subject matter treatment. Pictorially, Mr. Levett knows his way around a sequence with unerring instinct. He knows, too, the strength which lies in a pair of shears; his editing of a subject so often overladen by the amateur is incisive and refreshing. And, perfectly interwoven with the pictorial presentation, is the third strength of The Gannets — the delight of the picture's narrative. You learn things about gannets as you listen — but they're not long-winded nor in Latin — and you're scarcely conscious of the learning. What you are conscious of is that the gannet is a strange, gabby, beautiful and, sometimes, supremely ludicrous creature. You are, in a word, entertained as you are informed — and you love every light-hearted minute of it. It is only later, if at all, that you realize the true measure of this superb movie." Movie Makers, Dec. 1950, 446-447.
---
Date produced: 1931
Filmmaker(s):
---
Date produced: 1931
Filmmaker(s):
---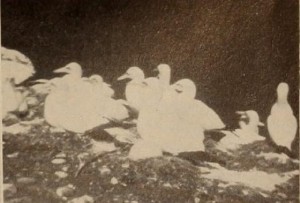 Date produced: 1949
Filmmaker(s):
Description:
"Gannets are treated exhaustively and other aspects of life on Gaspe lightly in W. A. Levett's Gaspesia, a sound and often informative study of this tiny Canadian community. Mr. Levett has his Kodachrome under crisp control, and the strong textures in many of his sequences lend authenticity to a generally able film. The life of the gannets is admirably handled, though the time devoted to them tends to give the film a split personality." Movie Makers, Dec. 1949, 469.
---
Date produced: 1936
Filmmaker(s):
Description:
"In the educational class, E. N. Harrison's two reel subject, 'The Least Tern,' was excellent. For general showing the film unquestionably did have too much repetition, but for strictly educational use this would be an asset. More serious was the lack of necessary explanatory titles. The photographic technique was truly excellent, for virtually the entire film must obviously have been made with extremely long focus lenses, shooting from a blind, and the results on the screen were practically perfect." American Cinematographer, Feb. 1938, 76.
---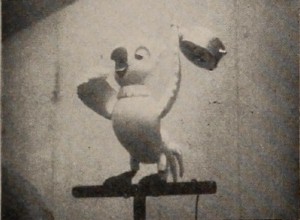 Date produced: 1947
Filmmaker(s):
Description:
"Animated figures have seldom been presented with such meticulous technique and in such clever situations as are executed by Clifford Bach in Breakfast in Bed. A perfectionist to the last twitch of an eyebrow, Mr. Bach has achieved exceptional realism in the movements of his small figures by painstaking frame by frame exposure and expressive camera viewpoints. His story follows the efforts of a cocky little cockatoo, Windy, to prepare breakfast for his master, Professor Whiffle. Windy's ingenuity overcomes all obstacles in a series of neatly motivated and genuinely amusing "gags." Mr. Bach's persistence and eye for design indicate a bright future in the field of animated movies." Movie Makers, Dec. 1947, 536.
---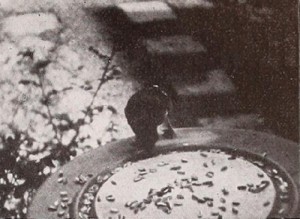 Date produced: 1943
Filmmaker(s):
Description:
"Our Boisterous Bluejays is a remarkable study of bird life, filled with intimate shots that are among the best ornithologic cinematography on record. Mrs. Warner Seely, who produced this film, has become an expert at picturing birds in their natural habitat, and she shows the bluejay at every stage of development." Movie Makers, Dec. 1943, 478.
---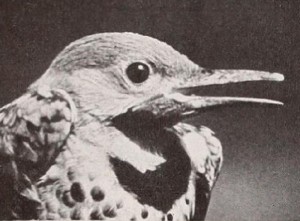 Date produced: 1943
Filmmaker(s):
Description:
"Henry E. Hird offers the framework of a timely continuity plan for a scientific record in A Letter. A naturalist father writes a film letter to his sailor son who shares the father's scientific interest in bird and insect life, as well as in floral beauty. We see the father writing and the son reading a letter, the information in which is brought to life in film. Mr. Hird is a very capable observer and movie maker, and the combination of these abilities has enabled him to offer, in this informal style, a wealth of information. Extraordinary sequences of nesting birds are included." Movie Makers, Dec. 1943, 477.
---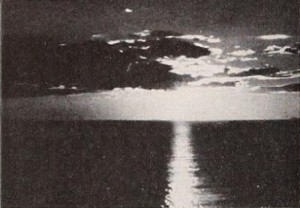 Date produced: 1942
Filmmaker(s):
Description:
"In the Beginning is a title that appears for the second time in these lists, for this film is a new version of a picture by the same name that was produced in 1935 by Fred C. Ells. The first picture was filmed in black and white when Mr. Ells was working in Japan, and the second picture was made in color in this country. In the Beginning tells, with extraordinary beauty, the story of Creation in the Book of Genesis, and it is climaxed by the creation of man and his works. It is a symphonic film of water, earth and of nature, graced by the cinematic skill and artistry familiar to all who have seen Mr. Ells's work. He has the gift of exquisite motion picture composition and distinctive choice of precise subject matter to which, in this picture, is added a unique control of color. Some of the scenes of birds forming moving patterns on the sand are astonishing, both in composition and in color effect. Back lighting, slow motion and the telephoto lens are tools that Mr. Ells uses frequently, but never for their obvious effect. They are but part of the magic by which he takes his audience back to the days of Creation." Movie Makers, Dec. 1942, 506.
---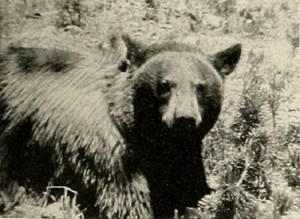 Date produced: 1941
Filmmaker(s):
Description:
"In making Western Wild Life, Frank E. Gunnell has infused considerable imagination into a film of an essentially factual nature. Broken down into its component parts, this movie is purely didactic — each bird and animal sequence is receded by an identifying title. As a teacher, Mr. Gunnell knows that this type of film is ideally suited for educational use. Technically, it would be difficult to improve Western Wild Life; accurate exposure and focus added to good composition make an excellent film. The closeups of wild birds are some of the finest yet filmed. However, Mr. Gunnell has achieved more than technical excellence, for the film is attractive to naturalist and layman alike. An outstanding characteristic of the film is its highly selective editing. No sequence is too short or too long. Amazing shots of the very rare trumpeter swans provide a fitting climax for a nature film of first rank." Movie Makers, Dec. 1941, 567.
---
Total Pages: 5