---
---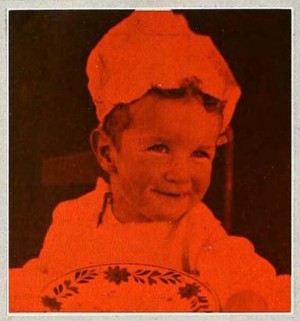 Date produced: 1930
Filmmaker(s):
Description:
"The Spruyt's film of their children was made with a particular purpose in mind. In Holland the venerable Dutch grandparents of the children were to celebrate their fortieth wedding anniversary and particularly wanted their three sunny haired grandchildren with them for the occasion. Since such a journey could not be made at that time, the film was planned. After an easy introduction into the life of the children, we see them in secret conclave planning a special "surprise" for their grandparents across the sea. As the plot thickens, a secret paper is involved and, after a glorious birthday party of the youngest, there comes the denouement. The children have prepared a scroll, bearing the family's greetings to the distant relatives. With the scroll was sent the film giving the story of its preparation. This ingenious continuity was carried out with excellently chosen and varied camera angles and consistently good photography. Most notable are the many child portrait shots." Movie Makers, Dec. 1930, 759.
---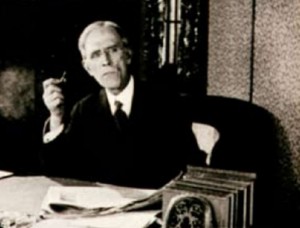 Date produced: 1938
Filmmaker(s):
Description:
"A family collaboration between Alexander Black and his son Malcolm, this film frames an excerpt from Adolph Zukor's 1919 Paramount Screen Magazine film The evolution of the picture play, made on the twenty-fifth anniversary of Black's first picture play performances, with 1938 Kodachrome footage of Alexander Black addressing the camera and reading a 1919 letter from Zukor affirming Black's status as a cinema pioneer." UC Berkeley Library.
---
Date produced: 1934
Filmmaker(s):
Description:
"Bringing Kodacolor indoors was the task E. M. Barnard, ACL, set for himself in Christmas 1933, and the result is a 400 foot reel of very charming Christmas studies. One of the few attempts at a complete personal story in color, this picture presents a well photographed and adequately planned film of the youngsters' enjoyment of the holiday. Exposure for interior Kodacolor seems to be no problem to Mr. Barnard, for the majority of his scenes have perfect color rendition as well as very effective and interesting lighting. Some of the studies of his small daughter have an appealing loveliness that is impossible to get in black and white, for they present the very delicate flesh tones with perfect faith as well as the colors of costumes and incidental Christmas background. This film marks a new step in personal indoor filming and leads the way to more extensive use of the color medium by artificial light." Movie Makers, Dec. 1934, 546.
---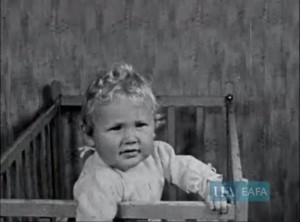 Date produced: 1936
Filmmaker(s):
Description:
"To make a family film of youngsters that is entertaining to a stranger is quite an achievement, but to make a family picture that is, at the same time, an almost perfect record of the really human qualities of children and parents is a truly notable accomplishment. This is what John Martin has done in his picture, A Day with the Young Martins. His theme is the "from dawn to dusk" story of the Martin family, and he wisely has avoided emphasizing the clock or other obvious methods of holding the picture together. Instead, the story seems to tell itself, and the little episodes that must have been planned, or they could not have been caught with the aid of lighting equipment and camera, have a natural, sincere quality that is very welcome. The picture rates chiefly because of its delightful treatment, but technically it is entirely adequate." Movie Makers, Dec. 1936, 542.
---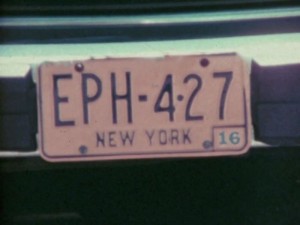 Date produced: 1979
Filmmaker(s):
Description:
The filmmaker's wry memoir, using many of his own films shot from 1936 onward and new footage. The title refers to his date of birth, April 21, 1916. Winner of a "Ten-Best Contest" in1979, EPH 4/27/16 is an autobiographical piece that mixes photo-montage with home-movie footage, narrated by Horowitz and rich with his comical musings on life and change, past and present.
---
Date produced: 1958
Filmmaker(s):
Description:
"Walt MacDonald, proud father of his one year old, has designed a special birthday cake for his son and invited friends. One might ask why a parent should contribute so much time and energy just for the few minutes it takes small fry to undo it all. There are, of course, laughs as junior learns from experience in the lighter vein. A delightful birthday party to be enjoyed again and again, even by junior when he becomes senior" PSA Journal, Nov. 1958, 47.
---
Date produced: 1960
Filmmaker(s):
Description:
"Black and white film documenting the life experiences of Lorena E. Washburn in Manti, Utah. Film highlights Lorena's years of service to her community, Church, and family." Church History Library.
---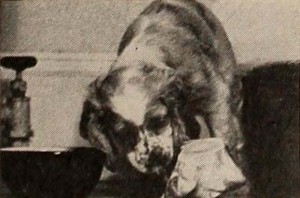 Date produced: 1938
Filmmaker(s):
Description:
"Shadow's Bones is all about Frank E. Gunnell's cocker spaniel, Shadow, and his annoying habit, common to most dogs, of leaving bones in all manner of places, where bones should not be, such as bath tubs, magazine racks, beds and other localities which are not really canine cupboards. With brilliantly accomplished black and white 16mm. cinematography, Mr. and Mrs. Gunnell, as cameraman and "support" for the chief actor, Shadow, have done what is still too rare in home movies — they have found the humor of home life, and of themselves as a part of it. The plan of this tale is simple, direct and is provided with a genial finish. The direction and acting, especially in persuading the recently acquired household pet to go through his part of the performance with naturalness and zest, are excellent. This sets a new mark in interest that can be given to family records, and the interior lighting is beyond criticism." Movie Makers, Dec. 1938, 620.
---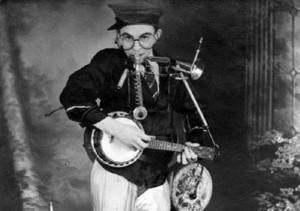 Date produced: 1985
Filmmaker(s):
Description:
"Subtitled 'A Journey Through the Scrapbook and the Memories of Sid Laverents,' Saga is an oddball epic of amateur filmmaking — an oral history of one man's 20th century illustrated with family photos, various drawings and clippings and 16mm footage. Laverents recounts his past as if enthusiastically telling a tall tale to a child: Digressions and exaggerations pile on until they accrue into moments of acutely honest reflection on personal relations and historical events." LA Weekly.
---
Date produced: 1936
Filmmaker(s):
Description:
"In Two Weeks, W. W. Champion has contrived that rare and refreshing thing — a personal record picture implicit with general human interest. Telling the story of a fortnight's pack trip with friends through Yosemite, the film gets off to a flying start with a delightfully detailed sequence of camp preparations. With complete naturalness, we are made acquainted with each of the vacation party. When, in good time, they set off down the trail, we feel quite sure that these people will prove of more interest than the locales that they will visit. Mr. Champion does not disappoint us, as he continues with an adroitly spun pattern of personalities and places. Crisp, steady and effectively angled, the photography of the film, in both monochrome and color, is of able assistance to the imaginative treatment." Movie Makers, Dec. 1936, 542.
---