---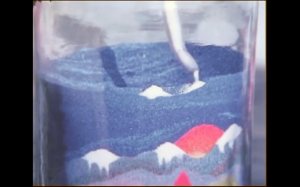 Date produced: 1985
Filmmaker(s):
Description:
En este documental se muestra el proceso de elaboración de una curiosa pieza de artesanía: una botella de cristal rellena de arena de distintos colores, formando así motivos figurativos y geométricos.

This documentary shows the process of making a curious craft piece: a crystal bottle filled by sand of diverse colors that forms new figure and geometrical patterns.
---
Date produced: 1982
Filmmaker(s):
Description:
El filme muestra el proceso de realización de un anillo de bodas.

The film depicts the process of creating a wedding ring.
---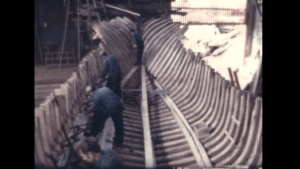 Date produced: 1988
Filmmaker(s):
Description:
Construcción artesanal de barcos en los astilleros de Lekeitio.

Handcrafted construction of ships in the shipyards of Lekeitio.
---
Date produced: 1938
Filmmaker(s):
Description:
Film on Puri leper potters and their methods. Japan. Calcutta. Pegu, Burma; Kuala Lumpur, Bienhoa, French Indochina; Annam.
---
Date produced: 1951
Filmmaker(s):
Description:
"Depicts in detail the making of a silver coffee pot by silversmith George Bennett of W.A. Carmichael's shop in Victoria. Won honourable mention in the amateur category at the 1952 Canadian Film Awards" (Duffy, 182).
---
Date produced: 1948
Filmmaker(s):
Description:
"Brickett Bridge, Andover Maine was built in 1871 of native spruce lumber. It served its purpose well until 1948 when it was replaced with steel and concrete." oldfilm.org
---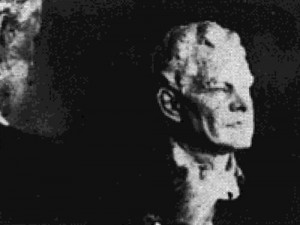 Date produced: 1965
Filmmaker(s):
Description:
"Portrait in Bronze is an excellent documentary of the making of a bronze bust from the first sitting and the sculpturing in clay right on through to the finished product. The original was shot on Ektachrome commercial and the projection print is excellent in every particular - a large factor in the film's success. It received the MPD Golden Scissors Award for best editing of any film in the contest" PSA Journal, Sept. 1965, 50.
---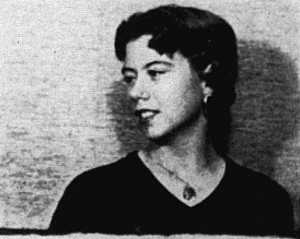 Date produced: 1957
Filmmaker(s):
Description:
"From the shore of Lake Superior, H. E. Jameson gathered many small stones (agates) which he cuts, grinds, and polishes into pins, bracelets, rings, necklaces, and car decorations. We are permitted to see some of the details of this operation and an interesting variety of finished products. This bit of work by lapidary should appeal to everyone" PSA Journal, Nov. 1957, 33.
---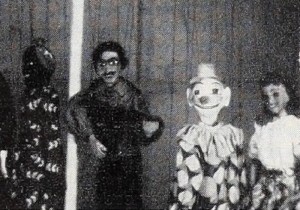 Date produced: 1951
Filmmaker(s):
Description:
"Although Hobby Show consists of little more than a walk through an exhibition hall, where the talented hobbyists of Long Beach, Calif., have exhibited their crafts and collections, Leonard E. Graham and his wife, Velma, have succeeded in making the experience a constantly interesting one. Each of the exhibits is fascinating in itself, and the Grahams have done an admirable job of overcoming the obstacles of lighting, shooting through glass (which they had to do for some detailed studies of miniatures) and filming under generally difficult conditions. Technically, the film is top drawer. The musical score for the picture of old player-piano music was an inspiration and a delight." Movie Makers, Dec. 1951, 412.
---
Date produced: 1950
Filmmaker(s):
Description:
"Symphony Of The Village: Bert Seckendorf and his Cine Special camera have caught the colorful activities of Greenwich Village in one of the best color documentaries on this subject made to date. This famed New York spot, with its renowned artists, artisans and craftsmen, is revealed in all its gay, Bohemian color as the camera chronicles the activities of sidewalk artists, potters, ceramists, wood carvers and makers of novelty jewelry. The excellent titling knits together all the scenes and sequences into another top-notch picture for which this filmer has become famous in amateur circles." American Cinematographer, May. 1951, 190-2.
---
Total Pages: 2