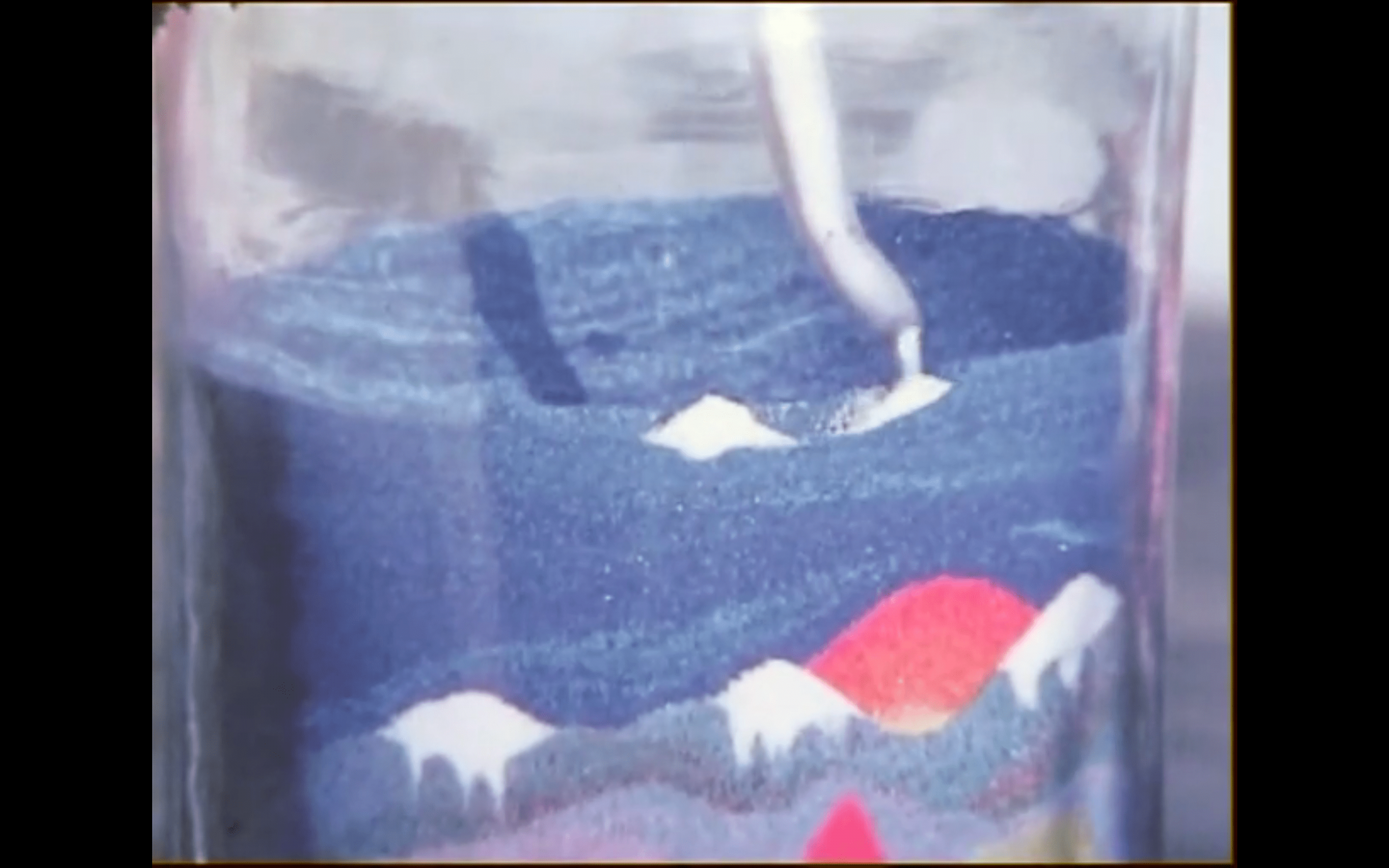 Date produced: 1985
Filmmaker(s):
Country of Production:
Basque Country
Languages:
Spanish
Duration:
00:16:56
Format:
8mm
Colour:
Fujichrome
Sound Notes:
Magnetic
Awards/Recognition:
3rd award in the X National Contest Villafranca del Penedes
3rd award in the XII National Rural Amateur Cinema Contest of the Cantabria Government, 1986.
Filmoteca Vasca list of titled amateur films / Basque Films Project.
Description:
En este documental se muestra el proceso de elaboración de una curiosa pieza de artesanía: una botella de cristal rellena de arena de distintos colores, formando así motivos figurativos y geométricos.

This documentary shows the process of making a curious craft piece: a crystal bottle filled by sand of diverse colors that forms new figure and geometrical patterns.
Locations:
Subjects:
Genre:
Form:
Tags:
Repository:
Filmoteca Vasca/ Basque Film Archive
Screenings:
III Ethnological Cinema Contest of the Autonomous Communities, 1986 : Huesca, Spain
X National Contest Villafranca del Penedes, 1987 : Catalonia, Spain
II Amateur Cinema Contest in Barakaldo, 1987. : Barakaldo, Spain
III Amateur Cinema National Contest, 1985 : Tarragona, Spain
XII National Rural Amateur Cinema Contest of the Cantabria Government, 1986 : Santander, Spain
Video Link:
---