---
---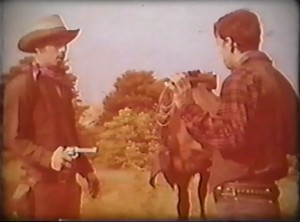 Date produced: 1949
Filmmaker(s):
Description:
"Handsome and hard hitting, Bold Badmen is a Western filmed as Westerns should be filmed — without romance, without singing, but with plenty of shooting, plenty of horsemanship and plenty of very tough looking and acting characters. Casimer V. Zaleski knows that movement makes a movie. Bold Badmen is crammed with both kinds — physical and cinematic. Unfortunately, the physical condition of the film (which was inexcusably scratched and dirty) did much to restrain the enthusiasm of the judges for a melodrama of real power." Movie Makers, Dec. 1949, 468-469.
---
Date produced: 1962
Filmmaker(s):
Description:
"'This is a simple story concerning the affairs of a cat and a dog. Are they natural enemies, or can they become playmates?' (Amicus description, via Library & Archives Canada web site.) This film received a Certificate of Merit in the Amateur Category at the 14th Canadian Film Awards, 1962. English and French-language versions were apparently distributed by Thomas Howe Associates Ltd. in 1980" British Columbia Archives.
---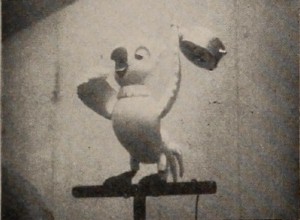 Date produced: 1947
Filmmaker(s):
Description:
"Animated figures have seldom been presented with such meticulous technique and in such clever situations as are executed by Clifford Bach in Breakfast in Bed. A perfectionist to the last twitch of an eyebrow, Mr. Bach has achieved exceptional realism in the movements of his small figures by painstaking frame by frame exposure and expressive camera viewpoints. His story follows the efforts of a cocky little cockatoo, Windy, to prepare breakfast for his master, Professor Whiffle. Windy's ingenuity overcomes all obstacles in a series of neatly motivated and genuinely amusing "gags." Mr. Bach's persistence and eye for design indicate a bright future in the field of animated movies." Movie Makers, Dec. 1947, 536.
---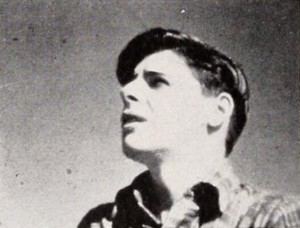 Date produced: 1944
Filmmaker(s):
Description:
"Warren S. Doremus has evinced fresh imagination in The Call of the Lonely Wood, a dramatic story of a venture into the unknown by a young man who has only a sketchy map to guide him. He fails of his goal on the first attempt, but he sets out once more after recovery from exposure and exhaustion. The hurdles he overcomes and the excitement of his discovery of each of the three triangles that serve as clews are convincingly pictured and supplemented by a well written narrative that is dramatically presented. Interesting dissolve effects support the mysterious quality of the film's theme, and suspense is maintained by excellent cutting and editing. A well rounded musical score was arranged by Arthur Brown, and Robert Carabell played the main role with competence." Movie Makers, Dec. 1944, 494-495.
---
Date produced: 1932
Filmmaker(s):
Description:
"R. B. Clardy's 8mm picture 'Cattle Country' in 200 feet showed a consistency of photograpy, a fine understanding of composition and a smoothness of continuity that might have done justice to an experienced professional. Especially worthy of comment were his titles. Because of his outstanding work Clardy was given the gold medal for Scenario Pictures as well as the gold medal for Photography." American Cinematographer, Dec. 1933, 321.
---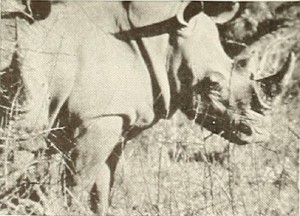 Date produced: 1940
Filmmaker(s):
Description:
"In the tradition of Carl Akeley and the late Martin Johnson is the humorously titled but essentially serious film, Charlie, the Zulu Game Guard, by Esther and Vincent Vermooten. Stalking rhinos, both black and white, in the Hluhluwe Reserve of British South Africa, Dr. and Mrs. Vermooten, accompanied by the game guard Charlie, managed to capture on film a series of incomparable studies of the beasts in their native habitat. The circumstances must have been difficult, the pursuit undoubtedly dangerous, but Dr. Vermooten used a tripod throughout and succeeded, despite obvious trials of climate and heat, in getting perfect color rendition. This fact, added to the well planned continuity of the film, makes it an outstanding accomplishment of its kind." Movie Makers, Dec. 1940, 602.
---
Date produced: 1935
Filmmaker(s):
Description:
"Christmas Nuts, presented with a sound on film recording on a separate 16mm. film, produced by Paul Braun and Howard Goodman, is not only an interior color picture of exceptional beauty and impeccable technical quality but is also one of the best puppet films thus far created. With a camera technique paralleling that of the latest theatrical, animated talkie cartoons, the story of a wolf "hijacking" Santa Claus and the consequent near calamity for the two squirrels is unfolded in a completely cinematic fashion. The camera moves freely from medium shot to closeup, the mechanics of the sets are not obstrusive and the puppets move with agility and grace. The sets, which were designed and constructed with great care, are very handsome and exquisitely finished so that no imperfections are revealed in the enlarged picture of them on the screen. The sets, in combination with the colored lights used in part to illuminate them, embody the producers' theory of "created color." That is, no attempt is made to simulate nature, but rather to produce pleasing, vivid color combinations, as in the illustrations of a child's story book. A cleverly compiled dialog, song and music accompaniment has been synchronized with the picture, although recorded, at present, on a separate film." Movie Makers, Dec. 1935, 534.
---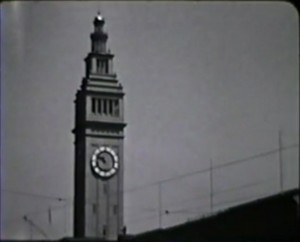 Date produced: 1936
Filmmaker(s):
---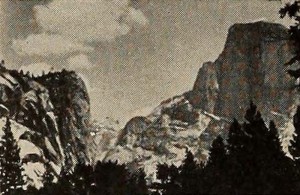 Date produced: 1938
Filmmaker(s):
Description:
"Dr. Numa P. Dunne has accomplished in Colorful Yosemite what hundreds of other amateur movie makers have failed to accomplish — the production of a simple, well planned and charming scenic of Yosemite National Park. Here was a subject selected by scores of itinerant cameramen before him, yet "muffed" almost invariably through lack of care. Dr. Dunne found no scenic advantages in the great park not offered to others, but he obviously brought to the setting something more than the usual confused and slightly awestruck interest. Tripod steady camera work, well rounded sequences, pleasing compositions and imaginative title wordings all contribute to make up a satisfying whole." Movie Makers, 1938, 618.
---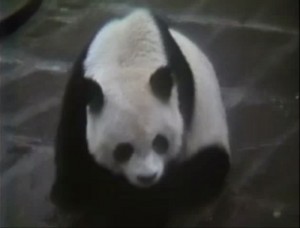 Date produced: 1985
Filmmaker(s):
Description:
"In September 1985, Robbins Barstow and his wife Meg, of Wethersfield, Connecticut, USA, went on a four-week tour of China. This personalized travelogue includes visits to Shanghai, Beijing, the Great Wall, Xian, Guilin, and a cruise down the Yangtze River." Archive.org
---
Total Pages: 12