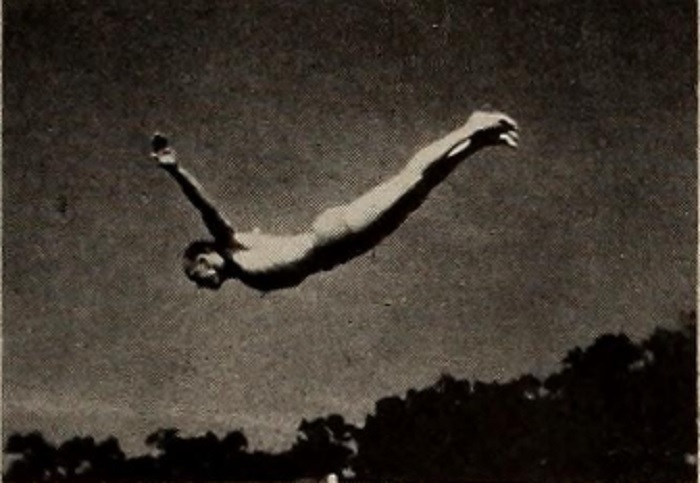 Date produced: 1946
Filmmaker(s):
Languages:
English
Length:
400 ft
Format:
16mm
Colour:
Kodachrome
Sound Notes:
Silent
Sound:
With music on disc.
Awards/Recognition:
ACL Ten Best 1946 - General Class
Description:
"Henry E. Hird, whose suavity and expertness as a movie maker increase each year, has chosen in his present offering to illustrate one of the cine film's most interesting capacities — its power to analyze motion. Introducing his footage with a lead title assembly finely accomplished with double exposure on moving backgrounds, Mr. Hird has observed and recorded with cinematic sureness such things as what happens when cream is poured into a cup of coffee and is filmed in such manner that the action is greatly slowed down for careful analysis. We watch the mechanics of flying seagulls, in landings and takeoffs. We look at the manner in which crystals are formed from chemical combinations, as well as at opening flowers, by time lapse filming. Smoke rings are shown and there are fine examples of the familiar dives caught in slow motion. Mr. Hird's picture compares favorably with the best slow motion studies of the professional screen, and it presents a number of fresh subjects." Movie Makers, Dec. 1946, 471, 486.
Resources:
Discussed by Hird in "All Moving Things" (Movie Makers, June 1947, 243, 262-264). The article describes the time lapse cinematography seen in the film, noting how a change in tempo can reveal a new appreciation for the beauty of motion.

The film won second award in a Metropolitan Motion Picture Club members' film contest in 1946 (Movie Makers, Jan. 1947, 26).
Subjects:
Genre:
Form:
Screenings:
Screened by the Metropolitan Motion Picture Club in 1947: New York City, N.Y.
Screened on the "Art in Cinema" program at the San Francisco Museum of Art in 1947: San Francisco, CA
Screened by the Winnipeg Cine Club, October 1948: Winnipeg, Manitoba
Screened by the Amateur Movie Society of Milwaukee in 1948: Milwaukee, WI
Screened by the Hutchinson Movie Club in 1948: Hutchinson, KS
Screened by the Australian Amateur Cine Society in 1949: Sydney, NSW
Screened by the 8-16 Home Movie Makers in 1950: Kansas City, MO
Screened by the Oak Ridge Cinema Club in 1951: Oak Ridge, TN
Screened by the Cine Club I.C.A.L. in 1951: Milano, Italy
---
Do you know where this film is? Get in touch with us at amdb@ucalgary.ca.