---
Date produced:
Filmmaker(s):
Description:
"...a record of his trip to Australia." (Sharcott)
---
Date produced: 1938
Filmmaker(s):
Description:
"B&W: views of Arrow Lakes scenery from a sternwheeler; arrival; the "Minto" at dock. Two men travelling by packhorse in the Lardeau. The steam tug "Beaton". Sequence on gold mining in the Cariboo, with footage of a hydraulic mining operation. COLOUR: Vancouver; Lions Gate Bridge and Stanley Park approach; city skyline. Trip on the steamship S.S. "Catala": views at sea; approaching settlement; people meeting the boat; log boom and sawmill adjacent to the dock. Alert Bay: views of village, store, homes, etc.; Indian children at play; schoolgirls in red sweaters [from St. Michael's Indian Residential School]; steamboat arriving; many shots of totem poles, graveyard, etc. Fishing fleet in harbour, preparing nets, and heading out to sea. Fishboat crew hauling in net full of thrashing salmon, and brailing them onto boat. Other fishboats setting their nets, hauling in salmon. Fishboat crew unloading salmon onto conveyor; shots of cannery wharf, female cannery workers. Savary Island: family vacation scenes; lodge; children at play; adults playing golf on beach at low tide; departing on a boat trip." (BC Archives)
---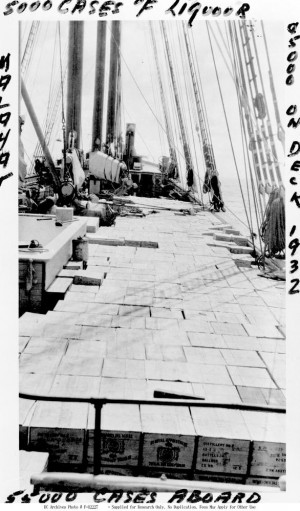 Date produced: 1933
Filmmaker(s):
Description:
"Depicts a rum-running expedition from Victoria to "Rum Row" off the California coast with the mother ship M.V. Malahat. The tender M.V. Hickey is shown transferring cases of liquor to American vessels and avoiding US Navy cutters. At San Martin Island, Mexico, the Hickey puts in for repairs." (BC Archives)

NOTE: The original reversal film was lost in the 1990s after being sent out for video transfer in Vancouver. Only the BC Archives analog video transfer is extant.
---
Date produced: 1932
Filmmaker(s):
---
Date produced: 1958
Filmmaker(s):
Description:
"A documentary of Dr. Fernando F. Guerrieri's cruise on "The Five Bells" from Los Angeles to Salina Cruz, Mexico with intermediate shore stops. There are scenes from some of the sleepy villages. The main interest is life aboard the yacht, cleaning, mending, fishing, eating, and all the other things and events one might expect on a yacht in southern waters. The picture creates a feeling of relaxation and restful purpose, with some deep sea fishing" PSA Journal, Nov. 1958, 46.
---
Date produced: 1950
Filmmaker(s):
Description:
"Sea Theme: M. R. Weinstein, J. C. Couffer and Conrad Hall have collaborated in the production of a thematic and quite pictorial account of a young couple with a sailboat at sea. The variety of moods are enhanced by the carefully chosen musical score, which has been combined with the film. The picture begins by showing the youth and girl loafing in the sun on the ship's deck. A breeze springs up and they go into action setting sails and the wheel for a cruise in the bay. The camera follows the craft, both in long shot and intimate medium on-deck shots as it churns through the water, runs into a calm, then again bends to the breeze and returns to port at dusk. Consistency of photographic quality is a highlight and the sound recording is quite professional. The picture was filmed with a Bolex H-16 camera and a variety of four lenses." American Cinematographer, May. 1951, 190.
---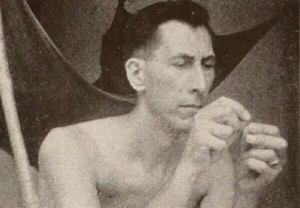 Date produced: 1946
Filmmaker(s):
Description:
"It is generally accepted by the less moronic elements that Hollywood's version of life in the army not only missed the point but overlooked it completely. Reginald McMahon, a hardy private first class during the war, has compensated greatly for Hollywood's sins in his Sweating It Out, a clever film recording the period between V-J day and his return from overseas. Mr. McMahon was with the 24th Combat Mapping Squadron, stationed at Gushkara, India. He was in a position to show what a hot, boring climate does to military stiffness and the blithe American temperament; and he has done so. Barracks life becomes very real in his hands, with its essential lack of glamour, its endless small detail and its everlasting poker games. The negative aspects of army life at an outpost — K.P. and guard duty — come in for their proper share of bitter comment. Mr. McMahon is to be thanked for recording the trivia that make up army life in a way that makes one almost nostalgic for them." Movie Makers, Dec. 1946, 488-489.
---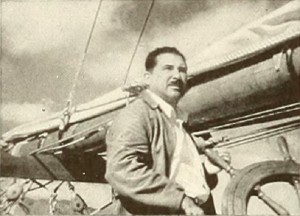 Date produced: 1940
Filmmaker(s):
Description:
"When the schooner yacht Enchantress put out from San Pedro for a five weeks' marlin fishing cruise in the Gulf of Lower California, fortunately James H. McCarthy was on board with camera, Kodachrome and a filming plan. The result was Before the Wind, as happy a movie yarn of a pleasure cruise as we have ever seen. A spirit of jollity and a general good time pervade this chronicle, which is adequately strung on the thread of a series of entries in the ship's log of the Enchantress. This casual continuity is entirely sufficient, for each episode is beautifully sequenced, and the whole film reflects a consistent happy go lucky holiday spirit. Exquisite shots of the schooner in translucent California Gulf waters, numerous studies of ship life, handsomely lighted interior views in cabins and engine room are all technical accomplishments in this picture. The sequences of marlin fishing and of clam digging on the Mexican shore are gems of good film planning and good cutting. The movie is presented with an intelligently planned musical accompaniment that really fits the film, but it is the natural handling of sequences of people on a carefree sea vacation that makes this picture superb entertainment." Movie Makers, Dec. 1940, 577.
---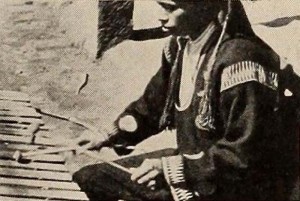 Date produced: 1938
Filmmaker(s):
Description:
"Opening with a superb trick title in Kodachrome, Guatemalan Rainbow, by the late Ripley W. Bugbee and Robert W. Crowther, carries the audience on an ocean voyage from New York City to the mountain villages of Guatemala, where Mayan mysteries are still celebrated and where the world is a riot of indescribable color. No sequences of the leisure and pleasure of shipboard life have excelled those in this picture. Dexterously, the ritual of afternoon tea was captured with the same finish as if the scenes had been directed in a studio. Active sports and lazy afternoons are recalled in the picture with idyllic beauty. After several minutes of rather less interesting and distinguished footage, the production reaches another high in the presentation of the descendants of the Mayans, whose markets, customs and religious observances are dramatically and expertly chronicled. The whole is accompanied by a satisfactory musical setting." Movie Makers, Dec. 1938, 619.
---
Date produced: 1931
Filmmaker(s):
Description:
"By Sea To Florida, 400 ft., 16mm., made by Porter Varney of Bradenton, Fla., is a film record of a sea trip which derives its importance from the fact that the photography and choice of viewpoint are consistently exceptional. Parts of the ship, such as the rigging and cordage, the portholes, the lifeboat davits, etc., were used with rare artistry as aids to composition and effect. An expert use of filters produced exceptionally pleasing and truthful black and white rendition of the sea and the movement and sway of the ship. Continuity was effectually obtained by a shifting of the camera viewpoint, emphasizing the harbor, the high seas and the arrival in Florida. A startling climax to the film was given by a series of shots of an approaching hurricane captured by Mr. Varney 's intrepid camera." Movie Makers, Dec. 1931, 685.
---
Total Pages: 2