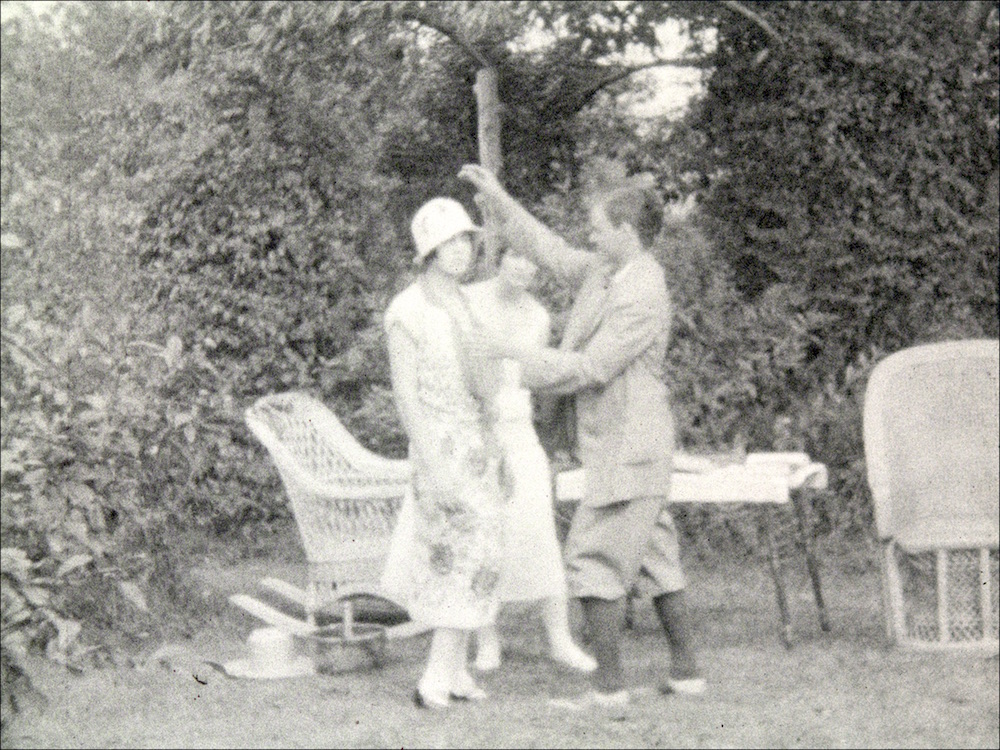 Identifier:
1521.0007 (Source: oldfilm.org)
Date produced: 1925
Filmmaker(s):
Languages:
English
Duration:
00:15:00
Format:
16mm
Colour:
B&W
Sound Notes:
Silent
Awards/Recognition:
Northeast Historic Film list of titled amateur works
Description:
"Mag the Hag" is a 1925 amateur fiction film shot and edited by Hiram Percy Maxim (1869-1936), founder of the Amateur Cinema League. It is one of the earliest amateur fiction films shot on 16mm in Northeast Historic Film's collections. It features Maxim's daughter, Percy Maxim Lee, in the lead role of Percy Proudfoot. oldfilm.org
Resources:
Part of the Hiram Percy Maxim Collection held by Northeast Historic Film

The first issue of Amateur Movie Makers proposed the establishment of a film exchange. Some available films were listed, including these offered by Maxim himself: 'Mag the Hag'--A play by three Dobbs Girls. Taken early in history of amateur cinematography and a very funny example of early attempts at amateur photoplays. 400 ft., one reel. "The Amateur Cinema League and its films," Film History | April 1, 2003 | Kattelle, Alan D.
See description and discussion of the film in the context of amateur filmmaking in: Charles Tepperman, Amateur Cinema: The Rise of North American Moviemaking, 1923-1960, University of California Press, 2014, 17-19.
Discussed in Mark Neumann, "Home Movies on Freud's Couch." The Moving Image: 2, no. 1 (2002): 36-38.
Subjects:
Genre:
Form:
Tags:
Repository:
Hiram Percy Maxim Collection, Northeast Historic Film
Video Link:
---