---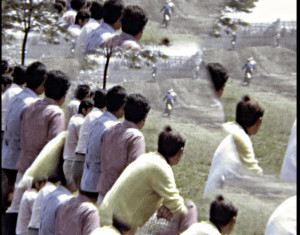 Date produced:
Filmmaker(s):
Description:
El filme comienza con una descripción de como iniciar en el Cross. Vemos un campeonato de Cross desarrollarse en los alrededores de Álava y la premiación a los ganadores. Un joven se ilusiona por ser corredor de Cross.

The film begins with a description on how to begin cross country running. Then a cross-country championship is seen developing in the surroundings of Alava, and then we see the awards ceremony for the winners. A young man is seen getting excited about becoming a cross country runner.
---
Date produced: 1978
Filmmaker(s):
---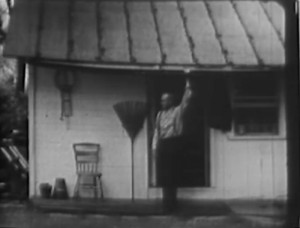 Date produced: 1941
Filmmaker(s):
Description:
"On college student work campers from the Hartwick Seminary and the farmers' cooperative movement in Cooperstown." National Archives.
---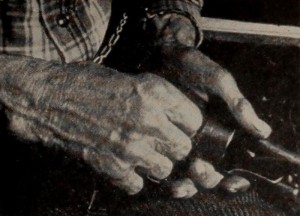 Date produced: 1952
Filmmaker(s):
Description:
"A western, in color, about a drifter looking for work and then falling in love with his employer's granddaughter." Church History Library.
---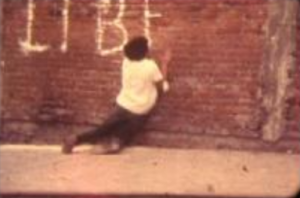 Date produced: 1972
Filmmaker(s):
Description:
"El relato iniciaba con la presentación de un grupo de jóvenes que corren de manera desesperada por las calles de la ciudad, presumiblemente perseguidos por la policía. Inexplicablemente, dada la urgencia de la huída, uno se detiene a escribir en una barda la palabra "Libertad". No lo consigue, porque una bala lo derrumba cuando apenas va en "Libe...". (de ahí el título de la película). [...] La película apenas muestra una esperanza posible en la lucha por la libertad. Después del acoso y el acecho, todos los jóvenes que han protagonizado la historia mueren por una bala anónima de una fuerza represiva que no alcanza a tener un rostro definido" (Vázquez Mantecón, 2012).

"The story began with the presentation of a group of young people that run desperately throughout the city streets, presumably they are being chased by the police. Inexplicably, given the urgency of the escape, one of them stops to write the word "Freedom" on a wall. He fails, because a bullet overthrows him when he has barely written "Freed.." (hence the title of the film). [...] The film barely shows hope for the struggle for freedom. After the harassment and the siege, all the young people that starred the film are murdered by an anonymous bullet of a repressive force that does not have a defined face" (Vázquez Mantecón, 2012).
---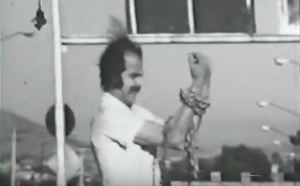 Date produced: 1971
Filmmaker(s):
Description:
"A successful man living in a great metropolis is increasing awareness of the unjust social reality that lives in the absurdity. This immerses him in a uneasiness that sinks into alcoholism and depression. In his wandering through the streets viewer gets to be the unfortunate suicide of another victim of the meaninglessness of life, which will produce a series of dreamlike hallucinations bordering on the madness. In a stroke of consciousness of his misfortune, he does run aimlessly without course. Devastated, to the dawn, with the light of the dawn he sees to be reborn the hope personified in an innocent girl who stretches the hand donating bread" Internet Archive.
---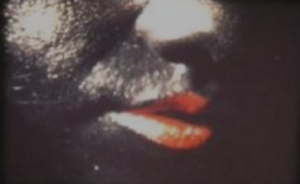 Date produced: 1971
Filmmaker(s):
Description:
"Un documental sobre las acciones plásticas de Raúl Tovar, pintor pop integrante del Salón Independiente, egresado –igual que Celestinos– de la ENAP. En él aparecen jóvenes con los cuerpos pintados de negro y las bocas rojas en algo parecido a un happening, la elaboración de un mural colectivo con frases icónicas de la época ("la imaginación al poder", "Peace", "Love", citas de Lao-Tse, etcétera). En la película predominaba un ambiente psicodélico que no llegaba más allá de la obra del pintor y del contexto juvenil en el que se producía" (Vázquez Mantecón, 2012).

"A documentary about the plastic art actions of Raúl Tovar, a pop painter member of the Independent Hall, alumni –same as Celestinos– of the ENAP. In it, young people appear with their bodies painted in black and their mouths painted in red in some sort of happening, there is also the making of a collective mural with iconic phrases of the time ("all power to the imagination", "Peace", "Love", quotes by Lao-Tse, etcetera). A psychedelic ambiance prevailed, not going beyond the work of the painter and the youthful context produced at the time" (Vázquez Mantecón, 2012).
---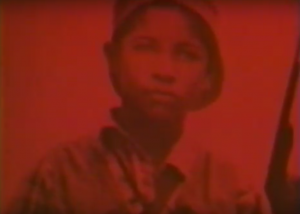 Date produced: 1979
Filmmaker(s):
Description:
"En Patria Libre, Sergio García documentó los primeros logros de la revolución sandinista en Nicaragua. [...] Se trataba de un documental convencional, con una voz off (leída por Felio Eliel) sobre un momento de frescura y esperanza por el triunfo del Frente Sandinista de Liberación Nacional. El arranque del documental con una serie de imágenes de Sandino en alto contraste que culminan en la foto de un adolescente guerrillero (mientras que en la banda sonora se escucha a Pablo Milanés cantar "Los caminos") preludian el tono que se desarrollará sobre el caso de la revolución sandinista" (Vázquez Mantecón, 2012.)

"In Patria Libre [Free Country], Sergio García documented the first achievements of the Sandinista Revolution in Nicaragua. It was a conventional documentary, with an off voice (read by Felio Eliel) about a moment of freshness and hope because of the triumph of the Sandinista National Liberation Front. The documentary begins with a series of highly contrasted images of Sandino that end with the picture of a guerrilla teenager (while the soundtrack plays "Los caminos" [The roads] by Pablo Milanés), which is a prelude to the tone that will be used to describe the Sandinista Revolution" (Vázquez Mantecón, 2012).
---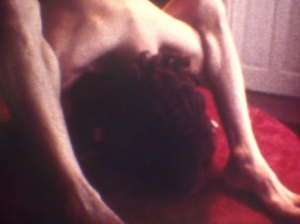 Date produced: 1974
Filmmaker(s):
Description:
"Primer súper 8 de Nicolás Echevarría, quien ya había realizado un trabajo experimental en 16 milímetros y veía en los superocheros una suerte de "comunidad de marginados" con la que se sentía a gusto, mostraba sobre el fondo de una pieza de Ravel las poses de un contorsionista que buscaba la autosatisfacción en un decorado que asocia la noción burguesa de confort al erotismo" (Vázquez Mantecón 2012)

"First super 8 film of Nicolás Echevarría, who had already filmed and experimental piece in 16 mm and saw in the supereighters a sort of "outcasts' community" that he identified himself with, it showed with the background of a Ravel musical piece the poses of a male contortionist looking for self-satisfaction in a setting that associates the notion of the bourgeoisie to the comfort of eroticism"
---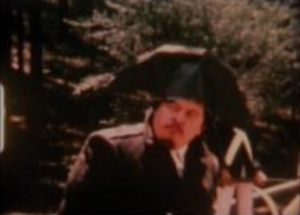 Date produced: 1971
Filmmaker(s):
Description:
"Se trataba del regreso de un soldado de origen mexicano a la Ciudad de México después de haber combatido en Vietnam con las tropas estadounidenses. El hombre llega a la estación del ferrocarril de Buenavista y recorre la ciudad para acabar finalmente en el departamento de su hermano. Busca trabajo y no lo encuentra. Por la voz off que sigue el hilo de sus pensamientos, nos enteramos que a su mente guerrera le cuesta trabajo adaptarse a la vida pacífica. La película intercala una serie de secuencias oníricas que de alguna manera ilustran su delirio belicista: sueña que es un soldado griego que asesina al niño que lo molesta en el taxi colectivo (un pesero) que lo conduce a casa de su hermano; imagina en el personaje que lo entrevista cuando aplica para obtener un trabajo a Napoleón Bonaparte (interpretado por Juan José Gurrola) dirigiendo una batalla; o sueña que es un caballero medieval que asesina a su familia en un pacífico día de campo. Finalmente el personaje no encuentra cabida en la sociedad pacífica y acude –todavía en traje de caballero medieval – al aeropuerto para comprar un boleto de avión "a la guerra más próxima"" (Vázquez Mantecón, 2012).

"It is about the comeback of a Mexican soldier to Mexico City after fighting in Vietnam along with American troops. The man arrives to the train station in Buenavista y goes around the city to end up at his brother's apartment. He looks for a job and cannot find one. The off voice, that follows his train of thought, tells us that his war mind has trouble adapting to a peaceful life. The film inserts a series of dreamlike sequences that in a way illustrate his war delirium: he dreams he is a greek soldier that murders the kid that bothers him in a collective cab that drives him to his brother's house; he imagines the character that interviews him when he is looking for a job is Napoleon Bonaparte (played by Juan José Gurrola) directing a battle: or he dreams he is a medieval knight that murders his family in a peaceful day in the country. Finally the character doesn't find a place in a peaceful society and goes –still in medieval armor– to the airport to buy a by a plane ticket to the "nearest war" " (Vázquez Mantecón, 2012).
---
Total Pages: 4