---
---
Date produced: 1961
Filmmaker(s):
Description:
"A man is practicing for a part in a play by covering his eyes with bandages and going through his daily life pretending to be blind." Sacramento Public Library.
---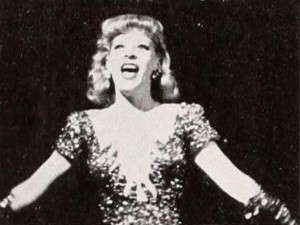 Date produced: 1944
Filmmaker(s):
Description:
"Oscar H. Horovitz had, obviously, a certain amount of influence aiding his production of Follow the Girls, a motion picture study of the Gertrude Niesen musical comedy. This fact, however, does not explain the secret of his success. Others before him have had influence behind their filming of such dramatic spectacles as the circus, indoor ice carnivals, pageants and assorted stage shows. The influence did not help; their filming remained but a record, immobile and inanimate between the confines of a proscenium arch. Not so in Follow the Girls! Although executed with brilliant technical ability, the paramount triumph of this picture is its prevailing and sure sense of genuine cinematics. The cameraman seems to have been everywhere — on stage and off. Scenes of an ensemble or of a single singer cut in complete confidence from long shot to medium to closeup, without missing so much as a shoe tap. Follow the Girls, besides being lively and colorful entertainment, should serve as a model for all future personal movies of its kind and as an important record of this era of entertainment." Movie Makers, Dec. 1944, 477, 494.
---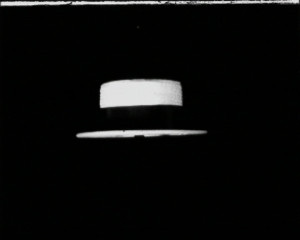 Date produced: 1938
Filmmaker(s):
Description:
"Two theatrical agents, clearly averse to work, take pleasure in ridiculing the various performers who come to show their talents. The comedy turns slapstick as the agents unceremoniously dismiss the artistes, and even more so when the artistes subsequently take their violent revenge on the agents. The cine club shows its versatility by experimenting with a few camera tricks: at the beginning, with a spinning straw boater against a black background and later, during the sequences featuring 'Ricardo' the conjurer" (EAFA Database).
---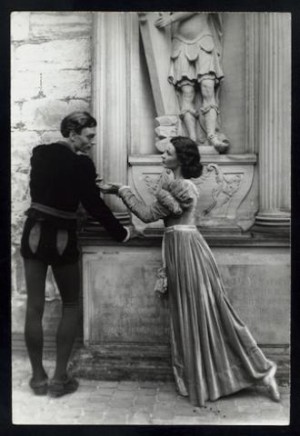 Date produced: 1937
Filmmaker(s):
Description:
"Silent amateur film shot by John V. Hansen, engineer and member of the Amateur Cinema League, of a performance of Tyrone Guthrie's Hamlet at Kronberg Castle, Elsinore, Denmark with Laurence Olivier as Hamlet. The first title card states that 'the oldest metropolitan daily Berlingske Tidende of Copenhagen presents the Old Vic at Kronberg'. The second title states 'snappy colour-shots from different angles of Scenes from Shakespeare's 'Hamlet''. Film shows audience, cast getting ready and shots taken throughout the play" The Human Studies Film Archive via the British Universities and Film Council.
---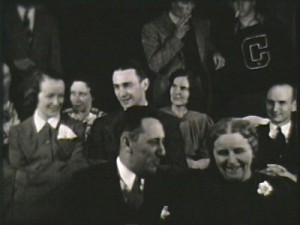 Date produced: 1938
Filmmaker(s):
Description:
"Brief 1938 film of family and friends descending stairs into the cellar, followed by pan across the seated audience." oldfilm.org
---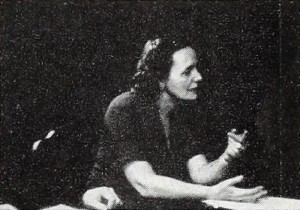 Date produced: 1950
Filmmaker(s):
Description:
"If you are engaged in any phase of little theatre work, Prelude to Performance is certainly your picture. However, even if you are not engaged in any phase of little theatre work, Prelude to Performance is also your picture. That fact of universal appeal is the true measure of this movie's success. Made by John W. Jones with the cooperation of the London Little Theatre, in Ontario, Canada, the primary purpose of this picture was to outline (and, if possible, teach) the basic steps of putting a play together. This it most certainly does, from the inception of the idea down to the rise of the opening night curtain. But in the process — through a sound sense of cinematic treatment and smoothly integrated subtitles — the picture maintains a lively and appealing interest for all." Movie Makers, Dec. 1951, 412.
---