---
---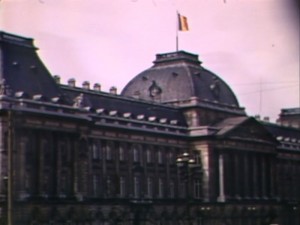 Date produced: 1959
Filmmaker(s):
Description:
"H. Lee Hansen visits Holland, England (London), France (Paris), and Switzerland (Zurich) and captures scenes of daily life in post-war Europe." UC San Diego Library.
---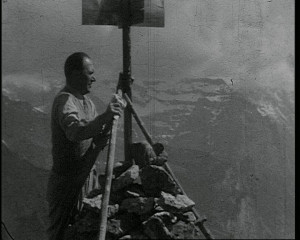 Date produced: 1936
Filmmaker(s):
Description:
"Holiday footage taken by Laurie and Stuart Day during a fortnight's break in the Swiss Alps prefaced by, and concluding with, scenes involving Laurie and Stuart Day at home in Stoke on Trent" (EAFA Database).
---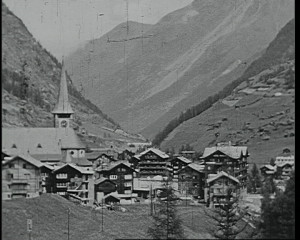 Date produced: 1939
Filmmaker(s):
Description:
"Stuart Day relaxes at home. He is reading a book entitled 'Let's Go Abroad'. His eye is caught by a description of a 9 day tour, including 6 nights in Zermatt in Switzerland, at a price of £9-19-6 (inclusive). Putting the book aside, he pulls out of his jacket a letter from the Rubber Neck Co. it is bad news. The letter informs the company's shareholders that due to poor summer sales, no dividend will be paid. With a deep sigh, he puts the letter to one side, picks up the book and begins to flick through its pages. He chances upon an amateur film-making competition, with a range of cash prizes. Entry forms for the competition will be forwarded with the travel tickets purchased. Stuart Day looks around the room as deliberates how he can fund his holiday. His eyes settle on the amateur filmmaking trophies sitting on the sideboard and he decides to pawn them. He takes the trophies and receives cash. The opening sequence concludes as he places his tickets from the Polytechnic Touring Association into a wallet. The travel footage follows" (EAFA Database).
---
Date produced: 1970
Filmmaker(s):
Description:
"Seeing Switzerland by R. D. Charlton from Alexandra Headland, Queensland, Australia. Roy has been a winner in past PSA competitions and Switzerland's beauty combined with his film making talents emerged in another winning entry this year. This 9-minute 8mm film was awarded a Ten Best Medal and the Foreign Film Award" PSA Journal, Nov. 1970, 38.
---
Date produced: 1937
Filmmaker(s):
---
Date produced: 1969
Filmmaker(s):
Description:
Swiss Horizons is an 8mm film about Switzerland done by a film maker from Australia. This 8½-minute color film was well done by Roy Charlton of Alexandra Headlands. Roy takes you out to the out-of-the-way places of beautiful Switzerland at a nice, easygoing pace. The trip is narrated on an accompanying magnetic tape," PSA Journal, Mar. 1970, 44.
---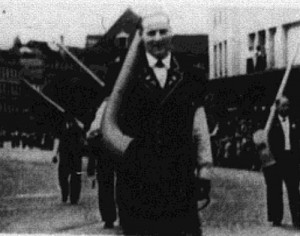 Date produced: 1956
Filmmaker(s):
Description:
"A beautiful travelogue of Switzerland, showing herding of cattle and the religious festivals. Native Swiss yodeling music is used. Film is well planned and executed, camera work is very fine." PSA Journal, Nov. 1956, 22.
---
Date produced: 1955
Filmmaker(s):
Description:
"Item is a production of Dr. Willinsky's trip to Switzerland with his wife, Sadie. In the form of a travelogue, footage of landmarks, the landscape and the local population is interspersed with captions and accompanied by music and Dr. Willinsky's commentary. Footage includes sites around Berne, Yungfraujoch, and Lucerne. Sadie is occassionally spotted sight-seeing and interacting with locals." Ontario Jewish Archives.
---
Date produced: 1933
Filmmaker(s):
Description:
"Telemark, filmed in the Swiss Alps by William G. McKelvy, ACL, is, as its name suggests, a skiing picture. However, it is more than that — it is also a very delightful and neatly plotted comedy that is the more convincing for being uncomplicated with the usual subsidiary plot and counter plot. Four or five youths who are expert skiers, one who is a novice, and a girl are at the beginning of a down mountain ski trail. The girl offers a kiss to the boy who can catch her. She tarts off, the able skiers follow hard on her trail, while the beginner stumbles and lags far behind. But the girl decides to trick her pursuers and hides on the way. The ending is obvious. The picture was exquisitely planned and sequenced for, as the camera follows the skiers down the mountain, there is complete smoothness in the shift of viewpoints. The action is made the occasion of splendid studies, as the boys on the run swerve and turn in stems, Christianias and Telemarks. Mr. McKelvy did not neglect to select charming compositions and to take full advantage of clear air and the contrast between the dark figures and trees and the white snow." Movie Makers, Dec. 1933, 500.
---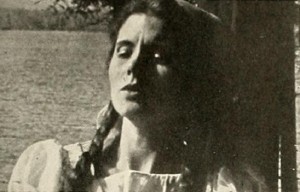 Date produced: 1936
Filmmaker(s):
Description:
"The prizewinner for color, 'This Side of Paradise,' was in Kodachrome and entered by A. Scott Moorhouse of Toronto, a member of the Toronto Amateur Movie Club. The locale of the subject was the Italian and Swiss mountains and lakes. The decision on color or rather the reaching of it constituted one of the committee's chief headaches. There were some remarkable examples submitted. Mr. Moorhouse has a right to feel proud of his product." American Cinematographer, Jan. 1938, 27.
---
Total Pages: 2