---
---
Date produced: 1935
Filmmaker(s):
Description:
"One of the most difficult of amateur subjects, a record of a child's vacation, is presented most ably in Adirondack Adventure, by Frank Gunnell, ACL. The photography was a joy to behold and showed quite clearly that a great deal of care and experience was back of it. Fine outdoor lighting, which made the most of every scene, predominated. The continuity of this competent picture was developed in such a fashion as to feature Mr. Gunnell's small son naturally and unobtrusively. Incidents which make up the picture are handled clearly and yet with a light touch. Only a movie maker would appreciate the fact that the sequences were far from casual but, instead, were staged carefully. The real charm of a summer vacation has been preserved in this fine picture." Movie Makers, Dec. 1935, 534.
---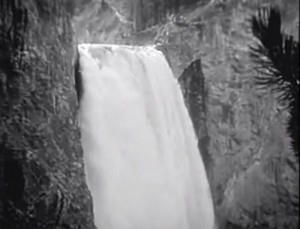 Date produced: 1936
Filmmaker(s):
Description:
"An eight week Western camping trip in the summer of 1936 by seven boys from the Hartford, Connecticut area, under the leadership of Ken Strong, a Hartford Seminary graduate. Filmed by then teenage amateur movie maker Robbins Barstow (1919-2010)." Center for Home Movies.
---
Date produced: 1950
Filmmaker(s):
Description:
"Ah! Wilderness: The stark beauty of remote mountain and plain areas, as yet untouched by the unrelenting surge of modern civilization, has been caught by Charles Benjamin's camera and Kodachrome film. Adapted from the book Stone Dust, by Frank Ernest Hill, Benjamin's film opens with scenes of mountain peaks and passes in winter- peaks mantled in snow, and trickling brooks that somehow have evaded the wintry grip of Jack Frost. The picture progresses in a like manner through Spring, Summer and Autumn, rendering a pictorial account of the ever-changing seasons in one of the few remaining wilderness areas of America. The picture discloses skillful camera handling as well as a talent for building interesting continuity through artful editing and titling." American Cinematographer, May 1951, 189
---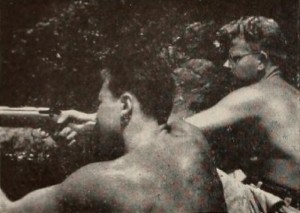 Date produced: 1947
Filmmaker(s):
Description:
"It takes a true craftsman to catch all the intimate and informal scenes that make a first rate vacation film, particularly when his exposure problems are complicated by the sunlight and shadows of a thickly wooded lake shore. But George Mesaros has succeeded in producing the sort of vacation record that most filmers only dream about. Mr. Mesaros has mastered his technical problems with an expert's hand and has turned out a stunning, vital movie of a summer outing in the Saranac Lake region. Faced with non-cooperative fellow campers, he had to be prepared to set up his tripod at a moment's notice; but the candid air of the proceedings on the screen is ample recompense for his vigilance. Bluff Island Idyll is a vivid testament to the importance of human interest and to the appeal of simple, everyday activities when they are properly sequenced and edited." Movie Makers, Dec. 1947, 513.
---
Date produced: 1934
Filmmaker(s):
---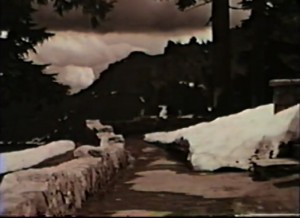 Date produced: 1936
Filmmaker(s):
---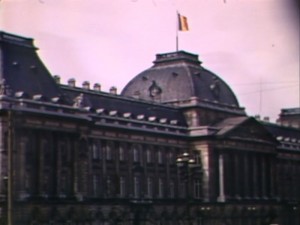 Date produced: 1959
Filmmaker(s):
Description:
"H. Lee Hansen visits Holland, England (London), France (Paris), and Switzerland (Zurich) and captures scenes of daily life in post-war Europe." UC San Diego Library.
---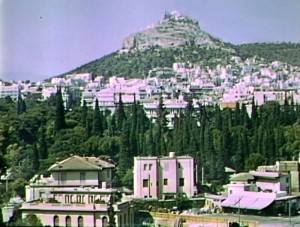 Date produced: 1950
Filmmaker(s):
Description:
"Hansen begins his tour through Europe at Greece. He spends most of his time in Greece traveling through Athens, juxtaposing the Classic Greek architecture to modern life." UC San Diego Library.
---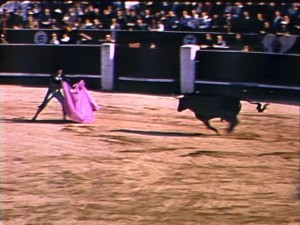 Date produced:
Filmmaker(s):
Description:
"General scenes in Spain, including farming and city life. There is a long section of a bull fight (Madrid)." UC San Diego Library.
---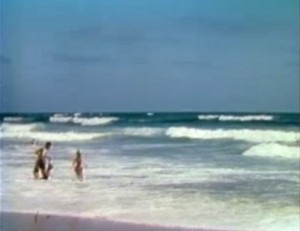 Date produced: 1961
Filmmaker(s):
Description:
"During five summers from 1957 to 1961, the five-member Barstow family of Wethersfield, Connecticut, set out to visit all 48 of the then United States of America on a series of month-long camping trips. Part I includes seeing famous sites from "America's History" in 24 Eastern, Northern, and Southern states." Archive.org
---
Total Pages: 3