---
---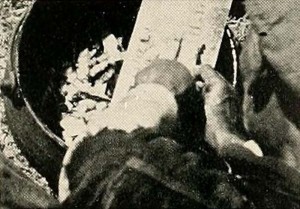 Date produced: 1936
Filmmaker(s):
Description:
"Porpoise Oil presents a cleverly planned and charming story that shows how the Indians of the upper St. Lawrence region live today and how their ancestors obtained oil from the porpoise of the neighboring bays. Dr. Leighton was fortunate enough to find an old Indian who, in his younger days, had been a champion porpoise hunter and the picture tells in Kodachrome how the fish was shot and the oil tried. This constitutes an important document of Indian craft that, otherwise, in time would be lost to the world. A touch of humor throughout and a surprise ending serve to spice the film and to make it the excellent study that it is instead of a routine record film. The continuity is well developed and the photography is of good quality." Movie Makers, Dec. 1937, 630.
---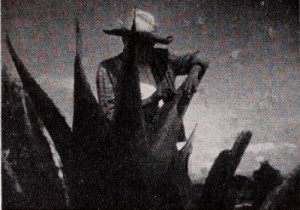 Date produced: 1948
Filmmaker(s):
Description:
"Alan Probert has confined his study of Mexico to the primitive Otomi Indians. With startling clarity and a fine cinematic eye for detail, he presents the tribal group in a series of sketches that reveal the age old customs of their forefathers still in daily use — sowing and reaping, spinning and weaving, trading and worshipping. Remnants Of The Past is an expertly filmed factual account of the subject, which would have gained considerably from greater unity and a stronger ending." Movie Makers, Dec. 1948, 494.
---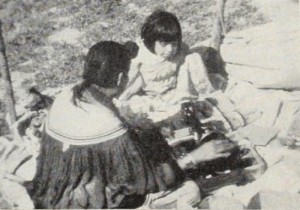 Date produced: 1949
Filmmaker(s):
Description:
"Florida's colorful Seminole Indians, who never have taken kindly to the white man's rule, generally are no more responsive to visiting filmers. Thus it is a rare and rewarding pleasure when an understanding amateur cameraman gains both their confidence and their cooperation. Such is the stimulating accomplishment of Elmer W. Albinson in his picture called simply Seminole Indians. Among the film's outstanding achievements are its detailed studies of the Indians' arts and crafts, its exceptional work in ultra closeups, and its pictorial probing of the Indian character and customs. An extraordinarily good musical score enhances the appeal of this informative ethnic documentary. The picture needs, however, a somewhat stronger ending, the present one impressing these reviewers as artistically indecisive." Movie Makers, Dec. 1950, 466.
---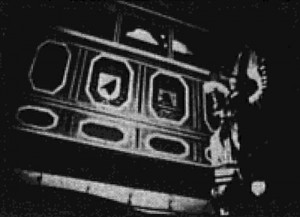 Date produced: 1966
Filmmaker(s):
Description:
"Soli Deo Gloria illustrates the matter-of-fact life led by the inhabitants of a small farming village in Lower Saxony (West Germany) and centers, as their lives do, on the village church that dates back to the 14th Century. Inside are sculptured works of art, and it is these treasures that the film seeks to bring to the attention of the outside world, as well as the importance the church plays in the life of the local peasants" PSA Journal, Sept. 1966, 34.
---
Date produced: 1960
Filmmaker(s):
Description:
"Black and white and color film that shows a day in the life of a First Nation family in Utah." Church History Library.
---
Date produced: 1939
Filmmaker(s):
Description:
"Shows maple sugar making, including collecting the maple sap, boiling the sap down to make syrup and beating it to make sugar cakes. Participants are the Martin Kegg and Day families and the camp site is on the west shore of Lake Mille Lacs on Sherman Point." Minnesota Historical Society.
---
Date produced: 1940
Filmmaker(s):
Description:
"Coastal people, places and scenery between Vancouver Island and the mainland. Includes footage of Indian villages, pictographs, birds and wildlife, logging operations, other vessels, etc. One sequence shows a Kelly raft of aviation spruce being broken up; another shows logs being unloaded from the log barge 'Monongahela' (formerly the ship 'Balasore', whose figurehead is shown sitting on shore). The B.C. Packers cannery at Quathiaski Cove is shown. Troops arrive at Nanaimo from Vancouver on the 'Princess Victoria' and parade through the streets" British Columbia Archives.
---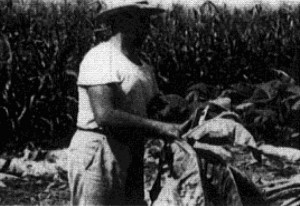 Date produced: 1961
Filmmaker(s):
Description:
"The simple ways of life are desired by most of us even in our struggle to get to some other place or environment. The Amish in Pennsylvania have managed to hold onto the good things of the land and simple ways of life. The skills and crafts of these people are brought forth as this film presents its story of their daily activities" PSA Journal, Oct. 1961, 48.
---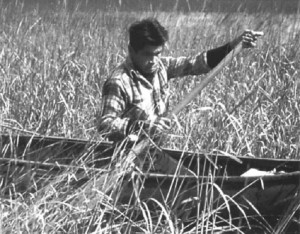 Date produced: 1940
Filmmaker(s):
Description:
"Shows a traditional wild rice harvest, including parching, threshing or jigging by foot power, and fanning. Participants are the John Chicag family and Gerald Strong." Minnesota Historical Society.
---
Total Pages: 3