---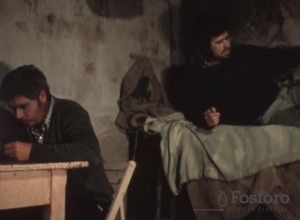 Date produced:
Filmmaker(s):
Description:
Un hombre vaga por las calles de un pueblo buscando tabaco en botes de basura o en el camino. Al entrar a un bar, un hombre nota que está buscando algo, por lo que lanza tabaco al suelo y cuando el primero se agacha a recogerlo, el otro lo tira al suelo mientras todos en el bar se ríen de él. Al regresar al cuarto en el que vive, otro hombre se encuentra ahí descansando. Los hombres tienen una breve conversación sobre cuándo se irá el otro, mientras que este da una excusa y le pide algo de tabaco al primer hombre. El primero se niega y le dice que el tabaco es muy difícil de conseguir, provocando la ira del segundo, quien decide asesinarlo apuñalándolo por la espalda. Después de enterrar su cuerpo, vuelve al cuarto donde se siente culpable y después de llorar por un rato, decide suicidarse.

A man wanders the streets of a town looking for tobacco in trash cans or the road, he enters a bar and a man notices that he is looking for something, he throws some tobacco on the floor and when the first man tries to reach it, he shoves him to the floor while the rest of the men in the bar laugh at him. When he goes back to the room he lives in, there is another man there resting. They have a small conversation about when the man lying down will leave, he gives an excuse and then asks the other for some tobacco. The first man refuses and tells him it is too hard to get, provoking the anger of the second one who then he chooses to kill him by stabbing him in the back. After burying his body he goes back and feels guilty, after crying for some time, he chooses to kill himself.
---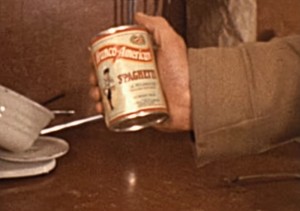 Date produced: 1944
Description:
A man writes a note to inform his wife that he is leaving her. He then goes for a walk, seemingly with grave thoughts on his mind. He encounters sights which inspire him to return home, where he finds his wife in an alarming condition.
---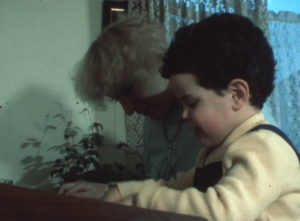 Date produced:
Filmmaker(s):
Description:
Después de una noche de tragos en un bar, Olga sale con un extraño y lo lleva a su hogar. Mientras tienen relaciones sexuales, ella ve la foto de un niño pequeño en la pared, y recuerda tocar el piano y divertirse con el. Después el filme muestra a Olga en el baño inyectándose drogas para después vagar por las calles bajo la influencia de narcóticos y alimentar a un perro con pan mientras continúa recordando estar con el pequeño niño. Olga regresa al mismo bar acompañada de una mujer y se emborracha; después de salir juntas hacia el hogar de Olga, empiezan a desvestirse y besarse. Olga ve la foto otra vez y empieza a llorar, esta escena es seguida por imágenes de ella recibiendo oxígeno en una ambulancia y después llorando a lado de la otra mujer, mirando la fotografía.

After a night of drinks in a bar, Olga leaves with a stranger and takes him home. While having sex with him, she sees the picture of a little boy on the wall, and remembers playing piano and having fun with him. Afterwards the film shows Olga in the bathroom injecting herself with drugs, wandering the streets while in the influence of the drugs and feeding a dog with bread while she keeps on remembering being with the kid. Olga then goes to the same bar with a woman and gets drunk, they leave together to Olga's home and while they begin to undress and kiss, she sees the picture again and starts crying, this scene is followed by images of her receiving oxygen in an ambulance, and then crying again next to the other woman, looking at the picture.
---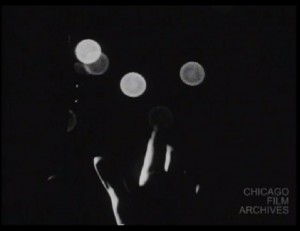 Date produced: 1969
Filmmaker(s):
Description:
"This film seems to pick up the same couple from "I've Got This Problem" (played by Don Klugman and Judy Harris) a few years later, as they attend a swinging bohemian party where they pilfer personal objects from the unsuspecting guests." Chicago Film Archives.
---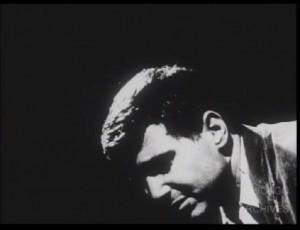 Date produced: 1966
Filmmaker(s):
Description:
"Traces the romantic relationship between a young man and woman (played by Klugman and Judy Harris) who meet in a downtown coffee shop; their nonstop dialogue fluctuates between playful psycho-babble and sincere attempts to relay their innermost feelings." Chicago Film Archives.
---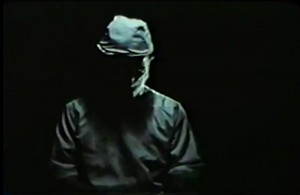 Date produced: 1946
Filmmaker(s):
Description:
"Filmed by Arthur H. Smith of San Francisco, the story opens with Jackie, a lad of 4 years, playing on the sidewalk near his home. Observing a kitten crossing the street, his natural inclination toward pets impels him to run into the street after it. An unseen car bears down upon the boy and the driver is unable to avoid striking him down. Jackie is rushed to the hospital where his life is saved with difficulty, although he will be permanently crippled. The doctor advises Jackie's parents that although he has survived the operation, the lad has only a short time to live." Home Movies, Dec. 1946, 749.
---
Date produced: 1968
Filmmaker(s):
Description:
"Film is a mostly animated cartoon featuring an animated woman and men. The film backdrop often features life images of an old house in winter. The film begins by showing a few pages from the Dec. 7, 1867 'The Milkspur Beacon' newspaper. The woman is in the middle of getting married when she decides to run away. After going back and forth between at least two men, she gets married again" Archives of Ontario.
---
Date produced: 1966
Filmmaker(s):
Description:
"A film by CBC Montreal video technician Robert Lachapelle about a little boy who steals a classmate's pen, suffers pains of conscience and finally confesses to his teacher" The Ottawa Journal.
---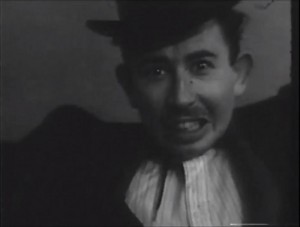 Date produced: 1953
Filmmaker(s):
Description:
"The Suetonius Version is Stan Fox's last 16mm amateur film. The story is about a university professor who is fascinated with one of his young female students." (Royal BC Museum)

This film was shot on the UBC campus, including in the closed stacks at the UBC Library.
---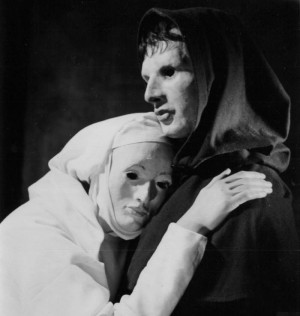 Date produced: 1949
Filmmaker(s):
Description:
"Unedited assembly of takes (some with slates) from Fox's unfinished film, intended as a symbolic rendition of the story of Abelard (d. 1142) and Heloise (d. 1164). Uses masked actors, expressionistic lighting and movement, and visual metaphors suggestive of various emotions." (British Columbia Archives)
---
Total Pages: 3