---
---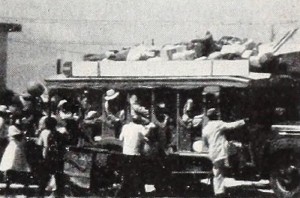 Date produced: 1950
Filmmaker(s):
Description:
"Fifty-odd owners of small Cessna planes take off from Milwaukee in the dead of winter to pay a flying visit to the principal points of interest in Guatemala. Dr. Herman A. Heise has made a competent and consistently interesting record film of the journey, while his wife furnishes a bright, informal commentary. The capable filming is happily complemented by well-paced editing and a suitable scoring of native Guatemalan music. On occasion, however, a too matter-of-fact pictorial approach and a few over-precious details in the narrative detract slightly from the overall excellence of Caravan to Guatemala as a record film." Movie Makers, Dec. 1950, 466.
---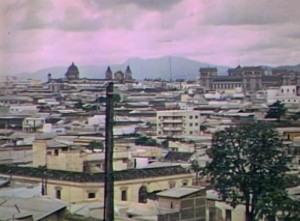 Date produced: 1960
Filmmaker(s):
Description:
Kodachrome travelogue showing life and culture in Guatemala and Panama.
---
Date produced: 1960
Filmmaker(s):
Description:
"1 View of small plane at an airport. 2 View of dinghy in a harbor at the Great Salt Lake. 3 Views of shoreline and boat moving through the Great Salt Lake. 4 Views of the west coast of Central America, dolphins leading the boat, fishing, Santa Cruz, local inhabitants, cliff diving and a vacation resort." University of Utah Marriott Library.
---
Date produced: 1950
Filmmaker(s):
Description:
"In the Certificate Awards group, Ralph E. Gray, a consistent winner in national film competitions and recently honored with the title of Leading Amateur Movie Maker of the nation by the Movie Makers Club of Oklahoma and associated cine clubs, has turned in another of his superb filming jobs in 'Glamorous Guatemala.' A highlight is the excellent titling job, a department of movie making in which Gray excels. Gray opens his picture with scenes of modern day Guatemala, then gradually leads us into more remote areas of the country where he shows the native Guatemalan at work and at play, harvesting coffee, weaving, and trucking his wares to market, or indulging the religious ceremonials and market day festivities, which comprise his chief diversions. Gray filmed his picture using a Cine Special and Kodachrome film." American Cinematographer, April 1950, 134-135.
---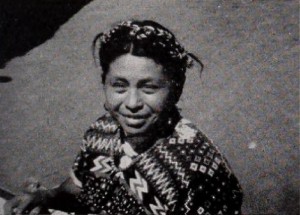 Date produced: 1948
Filmmaker(s):
Description:
"For years a master movie maker amid the narrow confines of musical comedy and ice show filming, Oscar H. Horovitz has now turned his camera on the less exact yet more exacting problems of the human record picture. Guatemala gives promise of equal accomplishment in this broader field of filming endeavor. The country is colorful and quixotic, its people both gay and grave. Mr. Horovitz records them with straightforward yet stimulating camera skill. Evocative title wordings, tastefully double exposed on a background of native fabric, enhance the pictorial continuity. Marimba music, much of it recorded in Guatemala, rounds out this pleasing presentation. " Movie Makers, Dec. 1948, 493.
---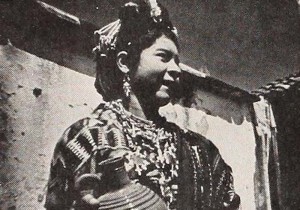 Date produced: 1939
Filmmaker(s):
Description:
"Ralph E. Gray's 1939 entry, Guatemala, the Glorious, is another of those studies of Central American lands for which this fine filmer is noted. No less an ethnologist than a movie maker, Mr. Gray has an insatiable curiosity which always runs to the unusual and striking folkways of the countries he records in Kodachrome. He has found these folkways in Guatemala, as he has found them before in Mexico, and he knows the trick of making them interesting, by a most intelligent interplay of distant, medium and close views. He has footage of the mysterious ceremony at Chichicastenango which has not been obtained before, as he filmed the interior of the church for the first time. Mr. Gray's editing and titling bear evidences of haste, without which his entry would have won higher rating, but, in spite of these, it maintains his high standard of fascinating subject matter expertly presented." Movie Makers, Dec. 1939, 634.
---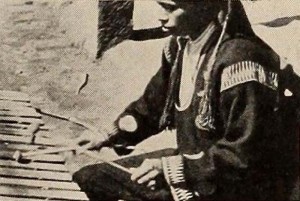 Date produced: 1938
Filmmaker(s):
Description:
"Opening with a superb trick title in Kodachrome, Guatemalan Rainbow, by the late Ripley W. Bugbee and Robert W. Crowther, carries the audience on an ocean voyage from New York City to the mountain villages of Guatemala, where Mayan mysteries are still celebrated and where the world is a riot of indescribable color. No sequences of the leisure and pleasure of shipboard life have excelled those in this picture. Dexterously, the ritual of afternoon tea was captured with the same finish as if the scenes had been directed in a studio. Active sports and lazy afternoons are recalled in the picture with idyllic beauty. After several minutes of rather less interesting and distinguished footage, the production reaches another high in the presentation of the descendants of the Mayans, whose markets, customs and religious observances are dramatically and expertly chronicled. The whole is accompanied by a satisfactory musical setting." Movie Makers, Dec. 1938, 619.
---
Date produced: 1942
Filmmaker(s):
Description:
"The people of Guatemala and their volcanic country with its romantic cities, markets, and farms are shown." See and Hear, March 1947, 46.
---
Date produced: 1962
Filmmaker(s):
Description:
Edited film "chronicling an airstream caravan through Central America (Mexico, Guatemala, El Salvador, Panama, Costa Rica). Film includes many views of scenic landscapes, mountain roads, cities and villages, ruins (Kabah, Uxmal, Dzibichaltun, Chichen Itza) and historic landmarks and airstream trailers tavelling or in recreational vechicle parks. In Guatemala they visit the villages Solola and Panajachel near Lake Atitlan and and town of Antigua. Scenes also include marketplaces, churches and chuch-life, a woman weaving, local crafts, washing clothing at public fountains" Human Studies Film Archives, Smithsonian Museum.
---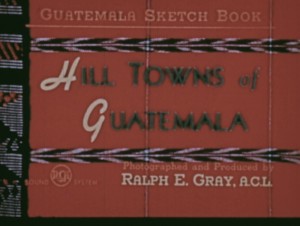 Date produced: 1942
Filmmaker(s):
Description:
"A narrated travelogue addressed to viewers in the U.S. shows life in several small towns surrounding Lake Atitlan, Guatemala. Shows rope making from sisal hemp and traditional textile weaving. Concludes with a visits to the outdoor markets in Santiago Atitlan and Chichicastenango" Indiana University Libraries Moving Image Archive.
---
Total Pages: 2