---
---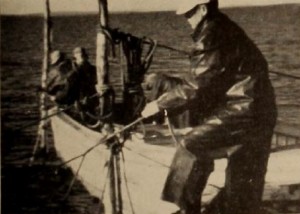 Date produced: 1949
Filmmaker(s):
Description:
"The Nordic sons who fish the icy waters of Lake Superior are the heroes of this story of Minnesota's northland. William C. Kuhl, in recording their struggles against nature for their daily livelihood, focuses attention on a single incident of one day's catch. The suspense element is effectively built up, the climax followed by quietly declining action to the end title. The camera technique is uniformly excellent. A less personal viewpoint in the narrative and a stronger musical scoring would have improved the overall quality of the presentation." Movie Makers, Dec. 1949, 469.
---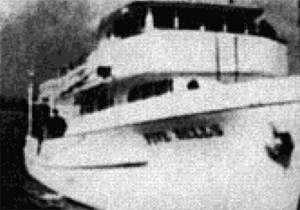 Date produced: 1958
Filmmaker(s):
Description:
"A documentary of Dr. Fernando F. Guerrieri's cruise on "The Five Bells" from Los Angeles to Salina Cruz, Mexico with intermediate shore stops. There are scenes from some of the sleepy villages. The main interest is life aboard the yacht, cleaning, mending, fishing, eating, and all the other things and events one might expect on a yacht in southern waters. The picture creates a feeling of relaxation and restful purpose, with some deep sea fishing" PSA Journal, Nov. 1958, 46.
---
Date produced: 1939
Filmmaker(s):
Description:
"Dramatized documentary: Depicts life in the Belgian Congo and French Cameroons." National Archives.
---
Date produced: 1946
Filmmaker(s):
Description:
"In spite of the almost insurmountable difficulties in using feet to portray much of the action and most of the emotion in a movie, E. H. Sparks has managed to make Doghouse Blues completely comprehensible. A delightful farce of a bibulous fisherman, the story makes judicious use of the angler's big toe to denote thirst, hunger and any other emotion which might master a man on a solo weekend. Colorful scenes of inlets and bays, as well as attractive sequences of fishing craft, imbue the film with a flavor of authenticity. In satiric repetition, his indignant wife trails the tippling angler to the secluded spot where his boat rides at anchor, there to find him "taking the long count." A rude awakening for the errant husband and an eminently suitable final scene close the picture." Movie Makers, Dec. 1946, 471.
---
Date produced: 1961
Filmmaker(s):
Description:
"A man is practicing for a part in a play by covering his eyes with bandages and going through his daily life pretending to be blind." Sacramento Public Library.
---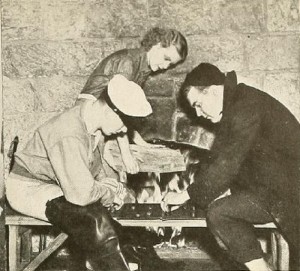 Date produced: 1936
Filmmaker(s):
Description:
"East Coast, produced by the Rockville Cinema Club, is a picture that keeps the most jaded critic interested in its outcome. Carefully staged and convincingly acted, this story of the eternal triangle has an original twist. The production shows painstaking attention to story detail and photography, that leaves with the audience the feeling of having seen a finished picture. The acting was far above the average and shows the result of the club's previous experiences in making this type of picture. The sets were largely laid out of doors, but, both indoors and out, the exposure and lighting were handled in a most finished and competent manner. Smooth and logical, the scenarization, editing and titling represent a vast amount of careful preparation." Movie Makers, Dec. 1936, 542.
---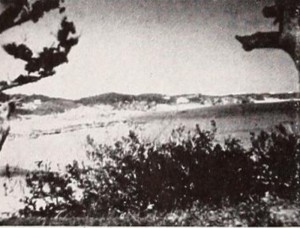 Date produced: 1944
Filmmaker(s):
Description:
"W. R. C. Corson, close friend of the late Hiram Percy Maxim, FACL, Founder of the Amateur Cinema League, and for several years an invalid, demonstrates his loyalty to the cause of personal filming and his determination to achieve in that field by a revision of travel footage made in a more active period. As its name might indicate. Elysium is a remembrance of happier days, containing sequences chosen for their beauty or evocation of delightful times, and haphazardly geographical. Scenes filmed from the air are interspersed with records of faraway places as Mr. and Mrs. Corson are seen wandering here and there. Here is the gallant and intrepid accomplishment of a pioneer movie maker who is still "in the game."" Movie Makers, Dec. 1944. 496.
---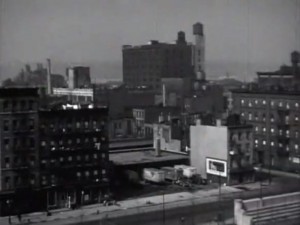 Date produced: 1943
Filmmaker(s):
Description:
"Barstow created this depiction of the Hudson Guild, a community center in Manhattan's Chelsea District, while a "Boys' Group Worker" at the Hudson Guild Neighborhood House." Via Vimeo upload.
---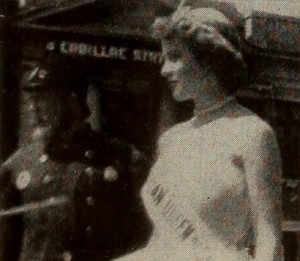 Date produced: 1953
Filmmaker(s):
Description:
"In Festival Michigan, Cornelius Vanden Broek undertook to record all of the fairs and community festivals that occur in the State of Michigan throughout the year. He was prompted to make this record for the benefit of many friends who were not able to attend them and thus to provide them with a vicarious participation. The usual parades, crowning a queen of this or that, live stock, home preserves, midway attractions and various contests for young folks are all here, done with pleasantly brief sequencing. A lively commentary accompanies the film. On the whole, this rather formidable undertaking results in a pleasant and completely honest endeavor. Mr. Vanden Broek achieved his goal with fine spirit." Movie Makers, Dec. 1953, 334.
---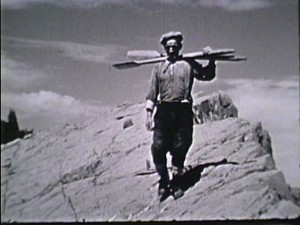 Date produced: 1935
Filmmaker(s):
Description:
"In Fishers of Grande Anse, Leslie P. Thatcher, ACL, has compiled a vivid and crystal clear cinematic document of cod fishing in a little village in northern New Brunswick. This picture is a restrained work of art that depicts the austere beauty of toil. Repairing boats and nets, catching and cleaning the cod, salting and storing the fish for market and the fishermen leaving for home are the raw material from which this black and white production draws its rugged and satisfying beauty. Close shots and closeups (never affected or forced) comprise the simple devices whereby the irrelevant and possibly distracting material is excluded and whereby the magnificent compositions are achieved. The technical quality of the picture is superb, but probably Mr. Thatcher's greatest accomplishment is in his choice of camera viewpoint." Movie Makers, Dec. 1935, 550.
---
Total Pages: 14