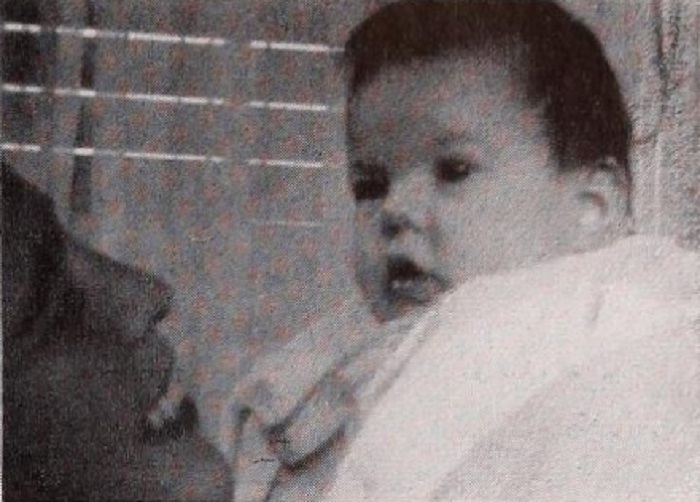 Date produced: 1948
Filmmaker(s):
Languages:
English
Length:
325 ft
Format:
16mm
Colour:
Kodachrome
Sound Notes:
Silent
Sound:
With music on disc.
Awards/Recognition:
Hiram Percy Maxim Memorial Award 1948, ACL Ten Best 1948
Description:
"The Unexpected, by Ernest H. Kremer, is that rara avis of the amateur movie world, a perfectly produced and universally entertaining family film. It is no secret, surely, that taking pictures of one's family outranks all other reasons prompting a home filmer to buy his camera. It is an equally open secret that the results, generally, are those that only a mother could love. Judged impersonally and by even the simplest movie standards, the technique is sloppy, camera treatment dull and continuity non-existent. But now, with The Unexpected, family film making takes on new stature and its apostles may speak with new pride. The picture tells a simple tale: A man arrives home and finds a note from his wife. Unexpectedly, she writes, she has been called to the city, but there is food in the icebox, et cetera, etc. Later that evening, after a suavely developed interlude of husbandly miming, the wife returns and announces that she expects a baby. The rest of the rewardingly short reel records early activities in the life of the infant, capped by a swift and comic climax. A simple tale, but superbly told. Mr. Kremer's technical skill, developed through years of competent 8mm. work, is more than a match for this, his first 16mm. production. Perhaps most outstanding among the picture's many fine points is its admirable economy of footage. Running a scant 325 feet of film, it has a sense of pace regrettably rare in amateur movies. Mr. Kremer, for example, recognizes the lap dissolve as a spatial transition, not a specious ornament — and he uses it as such with telling effect. His editing is crisp, his camera treatment incisive and his continuity planned and purposeful. The Unexpected, in proving that excellence can join hands with the hearthside, should be a ringing challenge to all family filmers." Movie Makers, Dec. 1948, 474-475.
Resources:
Kremer discusses his award-winning film in "Unexpected is Right!" (Movie Makers, Jan. 1949, 12-13, 30-32). The article describes "how a filming father turned three-year-old family footage into the Maxim winner for 1948." Film stills are shown.

An image from this film is featured and analyzed in "Imagination Makes the Movie" (Movie Makers, April 1950, 142).
Subjects:
Genre:
Form:
Tags:
Screenings:
Screened by the Hartford Cinema Club in 1948: Hartford, CT
Screened by the Amateur Movie Society of Milwaukee in 1949: Milwaukee, WI
Screened by the Metropolitan Motion Picture Club in 1949: New York City, N.Y.
Screened by the Washington Society of Amateur Cinematographers in 1949: Washington, D.C.
Screened by the Vailsburg Cine Club in 1950: Newark, N.J.
Screened by the Denver Cinema League in 1950: Denver, CO
Screened by the Ocmulgee Movie Club in 1950: Ocmulgee, GA
Screened at a Brazilian International Amateur Movie Contest in 1950: Sao Paulo, Brazil
Screened by the Cine Club I.C.A.L. Milano in 1952: Milano, Italy
---
Do you know where this film is? Get in touch with us at amdb@ucalgary.ca.