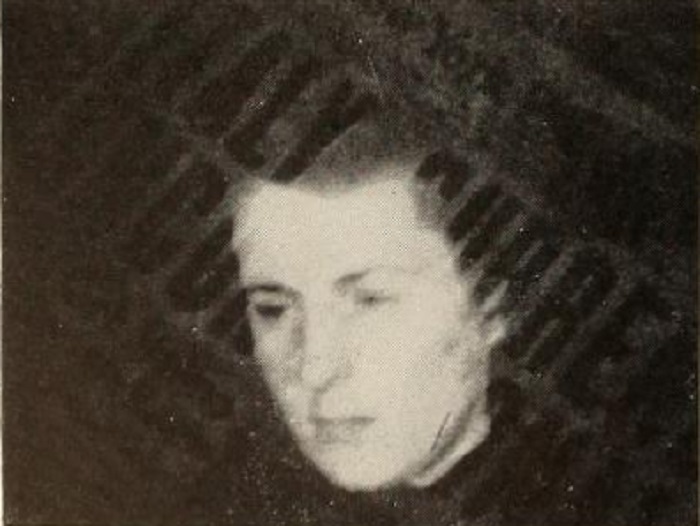 Date produced: 1945
Filmmaker(s):
Languages:
English
Length:
550 ft
Format:
8mm
Colour:
Kodachrome
Sound Notes:
Silent
Sound:
With music on disc.
Awards/Recognition:
ACL Ten Best 1945 - General Class
Description:
"Return from Fire, as defined by its producer, Dr. W. Lynwood Heaver, is the "biography of a mental breakdown." In its opening we meet a boy and girl idyllically in love. But the clouds of war fall across their summer sunshine, the young man is called up and, in a short time, is announced as missing in combat. It is then that the fires of apprehension, misery and terror sear into the girl's mind. How modern psychiatry serves, at last, to recall her from this self inflicted limbo is the climactic denouement of Dr. Heaver's drama. The conception of Return from Fire is imaginative and exciting. The acting and its correlative direction are excellent throughout. A provocative musical score contributes markedly to the maintenance of dramatic tension. Dr. Heaver's camera work, rising occasionally to heights of cinematic imagination, is sound, satisfying and suggestive of still greater things to come. Put down his name as one to watch!" Movie Makers, Dec. 1945, 494.
Resources:
Discussed by Dr. Heaver in "A Twice Told Film Tale" (Movie Makers, Aug. 1946, 304, 322-323). The filmmaker describes how the uncertainties of the war inspired his film. Film stills are shown.
Subjects:
Genre:
Form:
Screenings:
Premiered at the Rockefeller Center in 1945: Rockefeller Center, New York City, N.Y.
Screened by the New York City 8mm. Motion Picture Club in 1946: New York City, N.Y.
Screened by the Metropolitan Motion Picture Club in 1950: New York City, N.Y.
---
Do you know where this film is? Get in touch with us at amdb@ucalgary.ca.