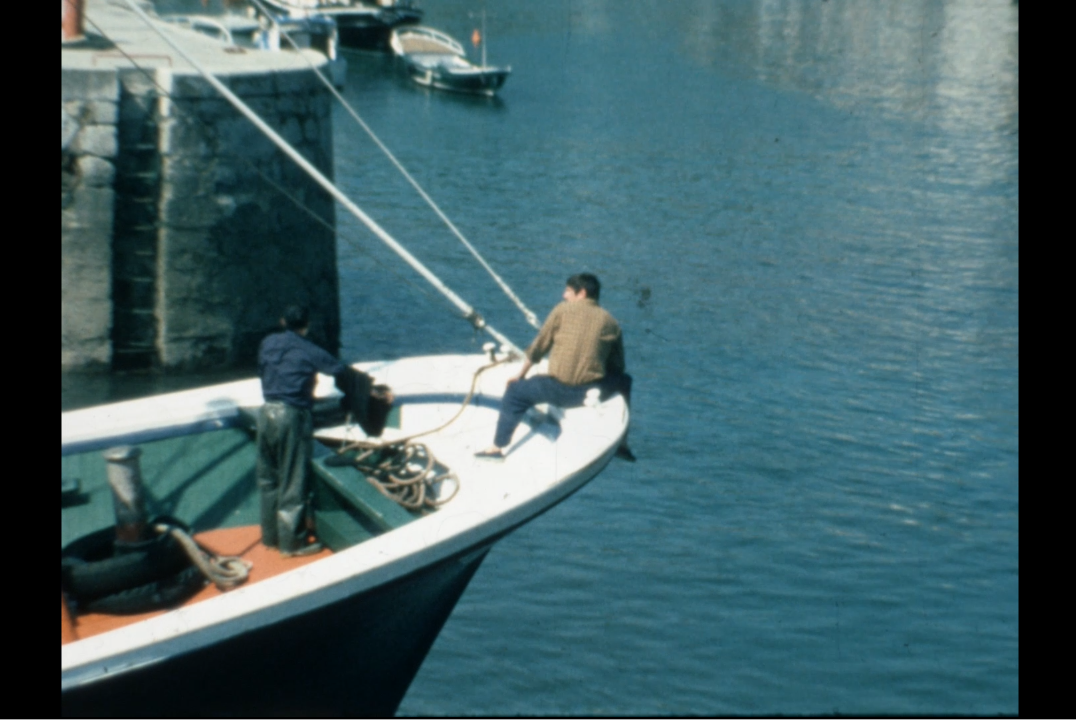 Date produced: 1978
Filmmaker(s):
Production credits:
Country of Production:
Basque Country
Languages:
Euskera
Duration:
00:14:00
Format:
Super8
Colour:
Kodachrome
Sound Notes:
Magnetic
Awards/Recognition:
This film is part of the Basque Films Project.
Description:
Itsasoko bizimodua.

El filme retrata la forma de vida en la mar en Lekeitio

The film portrays the life on the sea in Lekeitio.
Resources:
Euskal Zine eta Bideo Bilera. 40 urte zinea eta euskara bultzatzen. Euskal Herriko Unibertsitatea. 2017.
Locations:
Cantabrian Sea, Spain (Filming)
Subjects:
Genre:
Repository:
Filmoteca Vasca / Basque Film Archive
Screenings:
Euskal Zine Bilera [Basque Film Festival], 1978: Lekeitio, Biscay, Spain
Zestoa Film Encounter, 1978: Zestoa, Soa
Euskal Zine Bilera [Basque Film Festival], 2018: Lekeitio, Biscay, Spain
---