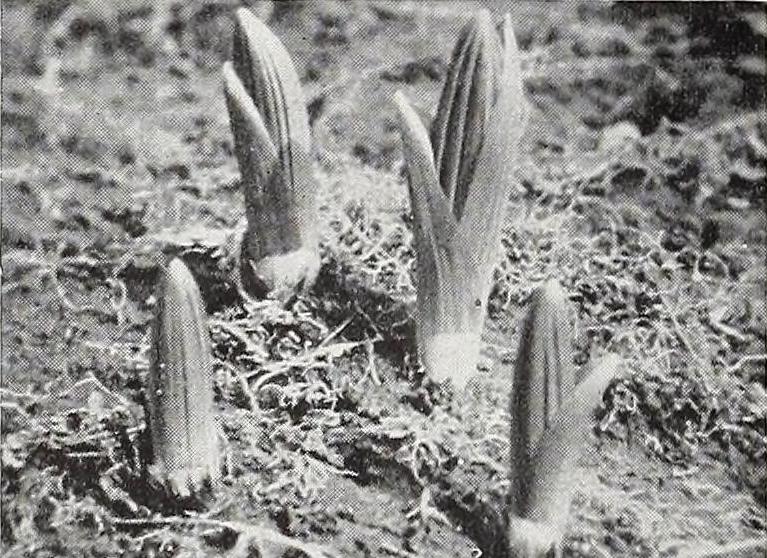 Date produced: 1942
Filmmaker(s):
Languages:
Length:
900 ft
Format:
16mm
Colour:
Kodachrome
Sound Notes:
Silent
Sound:
With music on disc.
Awards/Recognition:
ACL Ten Best 1942 - General Class
Description:
"Most movie makers look about for suitable music for a picture, only after it has been completed. Herman Bartel, who produced Awakening, scores his films just the other way around. He listens to a composition that he likes until he thinks of picture material that will express its mood. Since Mr. Barters appreciation and selection of music are above reproach and since his ability to take a camera and a roll of film and make them sing is well known, we can only add that this is his finest film to date. It is very difficult to explain a Bartel picture. You can say that the subjects are flowers, trees, animals and the other common manifestations of nature, but what you must see to believe is that they have never been filmed in quite his way before. Mr. Bartel does not use parts of records and change from one to another with abrupt shifts in themes. Instead, he uses each record in full. In this film, the blend of picture and music is so matched that, in some scenes, reeds and bushes sway to the rhythm of the music. Needless to say, the camera work in this picture is superb. Other color films may be exposed as well, but they will never be exposed better because here is more than perfect exposure and lighting. Mr. Bartel has taken what existed and has made it say what he wanted it to say through skillful control of the devices at hand." Movie Makers, Dec. 1942, 489, 506.
Resources:
Discussed by Bartel in "Awakening" (Movie Makers, March 1943, 168-170, 189-190). The article shows still images from the film accompanied by descriptions.
Subjects:
Genre:
Form:
Screenings:
Screened by the Mount Vernon Movie Makers in 1943: Mount Vernon, N.Y.
---
Do you know where this film is? Get in touch with us at amdb@ucalgary.ca.