---
---
Date produced: 1950
Filmmaker(s):
Description:
"Ah! Wilderness: The stark beauty of remote mountain and plain areas, as yet untouched by the unrelenting surge of modern civilization, has been caught by Charles Benjamin's camera and Kodachrome film. Adapted from the book Stone Dust, by Frank Ernest Hill, Benjamin's film opens with scenes of mountain peaks and passes in winter- peaks mantled in snow, and trickling brooks that somehow have evaded the wintry grip of Jack Frost. The picture progresses in a like manner through Spring, Summer and Autumn, rendering a pictorial account of the ever-changing seasons in one of the few remaining wilderness areas of America. The picture discloses skillful camera handling as well as a talent for building interesting continuity through artful editing and titling." American Cinematographer, May 1951, 189
---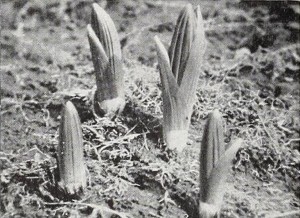 Date produced: 1942
Filmmaker(s):
Description:
"Most movie makers look about for suitable music for a picture, only after it has been completed. Herman Bartel, who produced Awakening, scores his films just the other way around. He listens to a composition that he likes until he thinks of picture material that will express its mood. Since Mr. Barters appreciation and selection of music are above reproach and since his ability to take a camera and a roll of film and make them sing is well known, we can only add that this is his finest film to date. It is very difficult to explain a Bartel picture. You can say that the subjects are flowers, trees, animals and the other common manifestations of nature, but what you must see to believe is that they have never been filmed in quite his way before. Mr. Bartel does not use parts of records and change from one to another with abrupt shifts in themes. Instead, he uses each record in full. In this film, the blend of picture and music is so matched that, in some scenes, reeds and bushes sway to the rhythm of the music. Needless to say, the camera work in this picture is superb. Other color films may be exposed as well, but they will never be exposed better because here is more than perfect exposure and lighting. Mr. Bartel has taken what existed and has made it say what he wanted it to say through skillful control of the devices at hand." Movie Makers, Dec. 1942, 489, 506.
---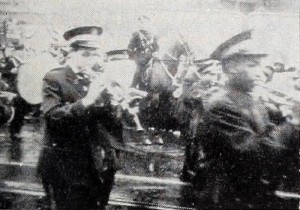 Date produced: 1951
Filmmaker(s):
Description:
"Donald Volkman's film, A Breath of Spring, is a montage study of the vernal season in a city — in this case, Boston. But shots of the blowing skirt of a girl, the wind-whipped awning of a department store and the clothesline ballet of the Monday wash are universal. Mr. Volkman has truly brought imagination to his pictorial progression of spring, from melting snows in a churchyard to the full flowering of the sun-warmed earth and its people. His choice of musical accompaniment is especially notable, particularly with shots of running water in gutters and the Boston Pop's rendition of The Wearing of the Green with the sequence of a St. Patrick's Day parade. A Breath of Spring was created as a thesis in a course on motion pictures at Boston University, where Mr. Volkman is a student." Movie Makers, Dec. 1951, 411.
---
Date produced: 1954
Filmmaker(s):
Description:
"Het is Lente in Holland!, by Esther Cooke, may well be one of the most beautiful and perceptive travel studies of this (or any) contest year. For here is no banal tourist mish-mash of the usual wooden shoes, windmills and cheese markets; we find in their stead a literate and respectful account of a small country with its old and cherished travel conditions. Technically sparkling and esthetically pleasing, It is Spring in Holland is so deceptively simple that each viewer is likely to assume that he could easily do likewise. But the skill which Mrs. Cooke has lavished on each succeeding scene should not be taken lightly. Her exposures are exact, creating color which seems magically luminescent; her viewpoints are knowingly selected to create fresh and revealing compositions, and her editing has blended the whole into a travel study of exceptional poise and beauty" PSA Journal, Jan. 1955, 48-49.
---
Date produced: 1955
Filmmaker(s):
Description:
"Shows children at a sugar bush in Ontario in springtime." Library and Archives Canada.
---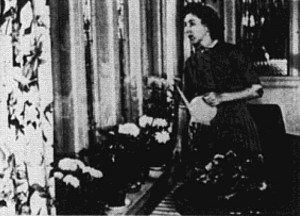 Date produced: 1957
Filmmaker(s):
Description:
"Spring comes for John W. Ruddell and nature unfolds its little power plants of color and our cameraman has captured these beauties for us. The seed catalog heralds the coming of spring. The housewife busies herself with the new, pretty pages of flower pictures and goes into a bit of slumber. Then followed the results of a tremendous effort in filming single frame, time lapse growth of seeds, plants, trees, and flowers. This is not just another effort to make time lapse photography. The picture is sprinkled with unusual and amusing photographs of plant life and flowers, leaves grasses, carefully timed to the music. The choice and use of music in this picture does a great deal to enhance its effectiveness. A beautiful and delightful prelude to spring." PSA Journal, Nov. 1957, 32.

Prelude to Spring stands as the Canadian Film Awards' de facto Film of the Year for 1957 after the judges did not select a winner in the professional category.
---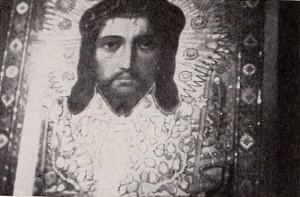 Date produced: 1942
Filmmaker(s):
Description:
"Russian Easter is a reverent and impressive film of the celebration of Easter in the Russian Orthodox Church and in the homes of Russians living in this country, all presented against the background of the birth of spring. Easter in the Russian Church is more closely associated with the coming of spring than it is in some other faiths, and the antiphonal cry, "Truly Christ is risen!" finds its response in leafing trees, budding flowers and virescent hillsides. Accordingly, this is a joyful film, filled with the gladness of Easter and of spring. The rich liturgy of the Easter season in the Russian Church is presented with intelligently planned sequences that span the time from the beginning of Lent to three days after Easter. Interwoven are sequences of home life, as the household prepares for the celebration and the feast at Easter. So, the picture actually consists of three themes — Easter in the church, Easter in a private home and the coming of spring, all interrelated by a masterly handling of film planning and editing. Outstanding scenes in this picture are the shots of Church of Alexander Nevsky in the winter snow, looking like a color print of old Russia, and the shots of the dinner, after Easter services, when family and guests eat the traditional Easter dishes. This latter sequence has particular grace and charm. Mr. Serebrykoff has made a sincere and delightful film that bolsters one's faith in the future of amateur movie making, for he has produced a brilliant picture that could be made only by an amateur in the full and accurate sense of the word — a film that would have been profaned by professionalism." Movie Makers, Dec. 1942, 489.
---
Date produced: 1937
Filmmaker(s):
---
Date produced: 1935
Filmmaker(s):
Description:
"Springtime in California, by F. B. Judson, ACL, is an example of what every Kodachrome filmer would be proud to have made, because it studies Nature in her most extensively colorful manifestations, with complete freedom of camera viewpoint, offering closeups, medium shots and long views, all of them richly hued. This film indicates a delicate appreciation of color on the part of its maker, who. having a highly chromatic subject to his hand, did not let it run away with him. but kept it well under control, with the result that he delights with his management of pastel shades, where another might have omitted these and substituted garish footage so easily available in the highly colored California landscape. Mr. Judson is awarded Honorable Mention because he has done a typical thing — a Kodachrome landscape study — with restraint and liveliness, combining two qualities not always found together." Movie Makers, Dec. 1935, 553.
---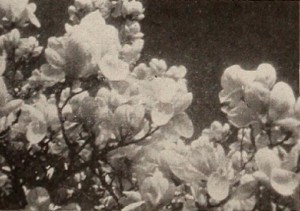 Date produced: 1946
Filmmaker(s):
Description:
"It is spring in Brooklyn, and Leo J. Heffernan has found a multitude of trees there. He opens the film with a sombre shot of New York's waterfront and skyline, to indicate the tense activity of a large city. A title suggests that those who live in the midst of this turmoil can find solace not far away. The film proceeds to the bounteous display of flowering trees in a large public park. Glowing shots of heavily laden branches against blue sky are interspersed with scenes of Sunday strollers wandering through shaded walks and falling petals. Mr. Heffernan has used to good effect his fine technical skill, and his color transitions between scenes are smoothly accomplished. Trees That Grow in Brooklyn is accompanied by a rhymed narrative written especially for the film by Mr. Heffernan." Movie Makers, Dec. 1946, 489.
---
Total Pages: 2