---
Date produced: 1934
Filmmaker(s):
Description:
"Bill Turnbull of Denver entered several 8mm subjects of the Chicago Fair. To our mind they were among the very best pictures of that event that had been submitted to us in the past two years. His pictures were well cut, nicely edited and deserving of honorable mention." American Cinematographer, Feb. 1936, 73.
---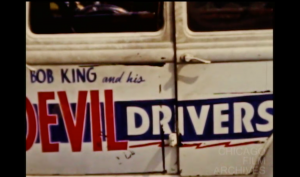 Date produced: 1952
Filmmaker(s):
Description:
"It stars a young boy, named Bill, who writes to his friend Jim, reflecting on their times together the previous summer. Title cards of the boy's handwritten letter are interspersed with images of their summer highlights, including scenes of fishing, automobile stunts of "Bob King and his Devil Drivers," and a motorcycle hill climb competition." Chicago Film Archives
---
Date produced: 1940
Filmmaker(s):
Description:
"R.W. Smiley who produced New York World's Fair is at the head of the Publicity Department of the Royal-Liverpool Group of Insurance Companies, and made this film to show the visiting agents of those companies what the Fair was like, so that they might have an idea of what they could see, before ever they visited the Fair" ("Program Notes," 1940).
---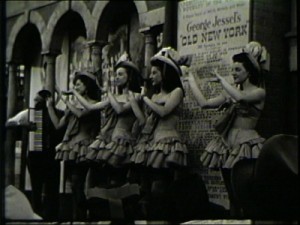 Date produced: 1939
Filmmaker(s):
Description:
"A clever, artfully-shot, and carefully-edited amateur film of the 1939 New York World's Fair." oldfilm.org
---
Date produced: 1967
Filmmaker(s):
Description:
"Black Book and Camera has good old George, you know George, photographing all the pretty lassies at the World's Fair. He then asks for their names and addresses so that he can send them a photo. Wouldn't a black book full of names and addresses be worth a pretty penny? W-e-l-l. . . George gets a lot of pretty pictures, but as for those names and addresses. . ." PSA Journal, Aug. 1967, 37.
---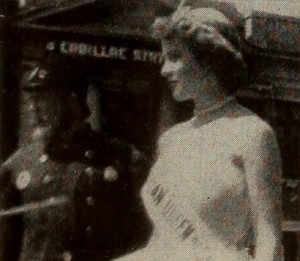 Date produced: 1953
Filmmaker(s):
Description:
"In Festival Michigan, Cornelius Vanden Broek undertook to record all of the fairs and community festivals that occur in the State of Michigan throughout the year. He was prompted to make this record for the benefit of many friends who were not able to attend them and thus to provide them with a vicarious participation. The usual parades, crowning a queen of this or that, live stock, home preserves, midway attractions and various contests for young folks are all here, done with pleasantly brief sequencing. A lively commentary accompanies the film. On the whole, this rather formidable undertaking results in a pleasant and completely honest endeavor. Mr. Vanden Broek achieved his goal with fine spirit." Movie Makers, Dec. 1953, 334.
---
Date produced: 1934
Filmmaker(s):
Description:
"This picture was given first prize in the Los Angeles Cinema Club annual contest." American Cinematographer, Feb. 1936, 73.
---
Date produced: 1932
Filmmaker(s):
Description:
"Charles and Robert Coles showed a fine knowledge of the use of filters in their twin subject, 'Cascade and World's Fair.' Also they showed a grasp of composition and camera angles that was refreshing." American Cinematographer, Dec. 1933, 342.
---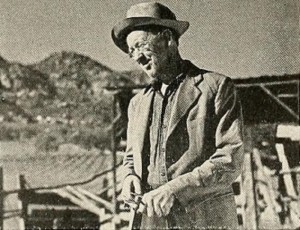 Date produced: 1936
Filmmaker(s):
Description:
"The 'prize winner' of the title of course was just a goat who had pulled down for its owner a ten-dollar bill as a prize at the county fair, a sum which its owner promptly had sunk in the nearest bucolic palace of chance. The committee disregarded any possessive tendencies of its own in the goat line and decided the entrant really did know his onions when it came to making pictures. But of course every one even on the fringe of the amateur world knows J. Kinney Moore is one of the tops among the amateurs." American Cinematographer, Jan. 1938, 28.
---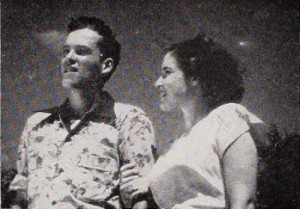 Date produced: 1948
Description:
"What would have been an excellent film under any circumstances becomes outstanding as a group production. Produced by the Minneapolis Cine Club, it was originally conceived by William S. Block, carried out under the supervision of G. L. Larson, with Earle E. Ibberson in charge of production, while club president Elmer W. Albinson did the final cutting and editing. All members contributed directly to the project, either in filming or by helping to complete the picture. In the film we accompany two teen-agers, a 4-H boy and girl, on a grand tour of the fair, visiting exhibits, marvelling at the livestock show,standing pop-eyed before the midway spectacles, puzzling over the complexities of modern art, gasping at the fireworks display against the night sky. A running gag furnishes comedy relief, while the wholesome charm of our young guides is revealed in a sympathetic and appealing fashion. The members' filming is consistently competent, and deft editing has made Minnesota State Fair a well integrated and thoroughly enjoyable entertainment." Movie Makers, Dec. 1948, 476, 491.
---
Total Pages: 2