---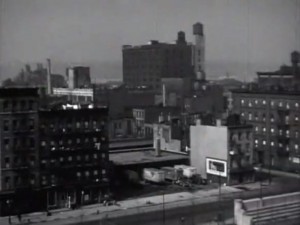 Date produced: 1943
Filmmaker(s):
Description:
"Barstow created this depiction of the Hudson Guild, a community center in Manhattan's Chelsea District, while a "Boys' Group Worker" at the Hudson Guild Neighborhood House." Via Vimeo upload.
---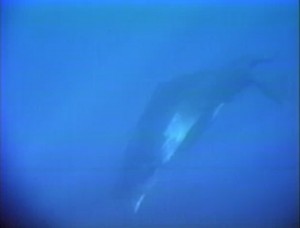 Date produced: 1991
Filmmaker(s):
Description:
"The story of a three-day whale watching trip in July 1991 from Gloucester, Massachusetts, USA, 100 miles out into the Atlantic Ocean to Georges Bank, to find and film sperm whales and six other species of cetaceans (whales, dolphins, and porpoises), including the never-before-filmed North Atlantic Beaked Whale. Filmed and narrated by Dr. Robbins Barstow of Wethersfield, Connecticut, USA." Archive.org
---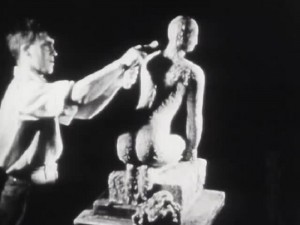 Date produced: 1933
Filmmaker(s):
Description:
"Filmed by Norman McLaren and Willie J. MacLean, [Seven Till Five] shows a day in the life of the Glasgow School of Art." National Library of Scotland Moving Image Archive.
---
Date produced: 1932
Filmmaker(s):
---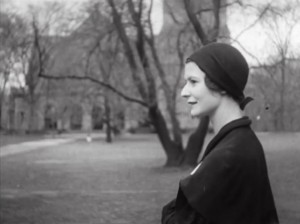 Date produced: 1931
Filmmaker(s):
Description:
"She Goes to Vassar is a one-reel film that provides an overview of college life from the perspective of a new freshman student. From her arrival on campus, to settling into her new dorm and meeting her professors and classmates, the film depicts many facets of the college experience. Perhaps most striking about the film from today's perspective are the shots of the academic environment, as the young women attend lectures and labs instructed by their professors, many of whom are also women. Though it was ultimately used primarily as a fundraising tool by the college's alumni association, the film nevertheless provides a valuable glimpse of this women's college through the eyes of a recent graduate." Women Film Pioneers Project
---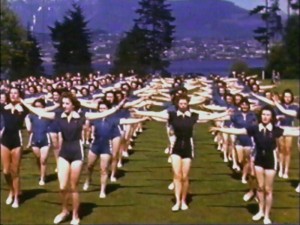 Date produced: 1945
Description:
"Young women at Brockton Point, Stanley Park, put on a display of Pro-Rec activities: massed calisthenics, costumed dancing, drill team (brief shots only), more massed calisthenics. The film concludes with a couple of men's tumbling runs." (BC Archives)

One of the regular displays or demonstrations put on in Vancouver by the Provincial Recreation Program ("Pro-Rec"), a community-oriented physical education program administered by the British Columbia Department of Education. Mrs. Hilda Keatley was the Provincial Supervisor for Women. The program operated in many BC cities and towns during the years 1938-1953. (D.J. Duffy)

The filmmaker has not been identified.
---
Date produced: 1965
Filmmaker(s):
---
Date produced: 1930
Filmmaker(s):
---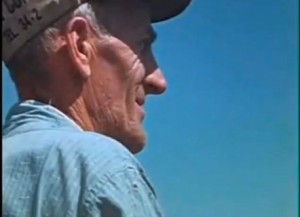 Date produced: 1942
Filmmaker(s):
Description:
"Documentary about the process of digging for worms during low tide, washing and packaging them in rockweed, and shipping them by rail and truck. The film uses intertitles and shows the tools used for worming as well as snow scenes of the Maine Bait Company among other businesses." oldfilm.org
---
Date produced: 1920
Filmmaker(s):
Description:
"Campus Smiles uses a playful tone to document the faculty, student body, and life at UW-Madison during the early 1920s. This documentary short is a compelling chronicle of the local culture at one of the nation's largest universities and offers a glimpse into the undergraduate sphere of the immediate post-WWI era. In it, humorous intertitles penned in early twentieth-century American slang introduce campus personalities and comment on social events." Archive.org
---
Total Pages: 4