---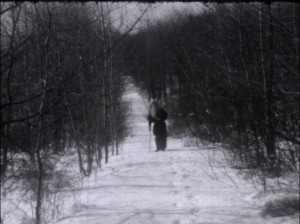 Date produced: 1926
Filmmaker(s):
Description:
Amateur film club production that parodies Russian tragedy literature. The story revolves around two warring families, the Yagustynkas and the Chenstohovas, a romance, a religious curse, and murder. Exaggerated intertitles contribute to the film's "burlesque" of Russian culture and literature.
---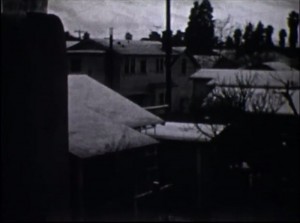 Date produced: 1932
Filmmaker(s):
Description:
Footage of residential Los Angeles after a snowstorm in 1932. Opens with an Amateur Cinema League leader and a stop-motion animated title.
---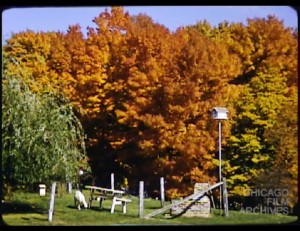 Date produced: 1965
Filmmaker(s):
Description:
"A journey from bustling Chicago to the fall foliage and winter landscape of rural Wisconsin." Chicago Film Archives.
---
Date produced: 1955
Filmmaker(s):
Description:
"Film features people walking in the winter, with the camera focussing mostly on their legs and feet" Archives of Ontario.
---
Date produced: 1962
Filmmaker(s):
---
Date produced: 1940
Filmmaker(s):
Description:
"Below Zero, as its name implies, was filmed entirely at temperatures which varied between —5° and —32°. The film was made, at Chapeau de Paille, over the Lincoln's Birthday week-end of 1940, and during one of the nights that the producer spent there, the mercury dropped to —42°. Chapeau de Paille is the 'Headquarters Depot' of one of the largest logging-operations in Northern Quebec, in the 'Haute Mauricie'. This short bit, in color, gives some slight idea of another, longer, film (in black and white) entitled, 'Life in the Northern Bush', which follows the activities of the Lumber-jack, through the seasons, from the first cutting in the fall until the next summer, when the logs are delivered at the mills" ("Program Notes," 1940).
---
Date produced: 1934
Filmmaker(s):
---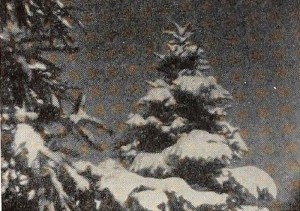 Date produced: 1950
Filmmaker(s):
Description:
"With a sensitive feeling for nature's changing patterns, even in her least productive season, Herman E. Dow has captured the flavor and beauty of New England's quiet countryside in Woods and Waters of Winterland. Closeups of streams trickling through icebound banks and selective compositions of snow-laden boughs and bleak branches contribute to the overall theme of a pleasant scenic study. A musical accompaniment for the film is well chosen and recorded." Movie Makers, Dec. 1952, 341.
---
Date produced: 1931
Filmmaker(s):
---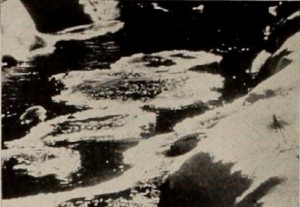 Date produced: 1946
Filmmaker(s):
Description:
"Joseph J. Harley, filmer of nature in her many moods and an understanding lover of great music, brings a subtle and beautiful study of ice, snow and wintry waters, which is presented with the recorded music of On the Shores of Sorrento, by Richard Strauss. Here was a problem of finding music that would meet the mood of the footage and of then so editing the latter that the climaxes, both musical and pictorial, would integrate. Although, of course, Sorrento lacks the ice and snow of Mr. Harley's film, yet Strauss's tone poem coalesces amazingly with the sparkling Kodachrome of winter which has been joined to it. Mr. Harley has elected to do something that, had it been done a quarter century ago, would have made cinematic history. In doing it, he has matched the best of the past and has added a new brilliance from his own abundant creative imagination." Movie Makers, Dec. 1946, 488.
---
Total Pages: 2