---
---
Date produced: 1955
Filmmaker(s):
Description:
"A suspenseful thriller with story, directing and acting at its best. Excellent lighting, using on to give regular 500-watt photo-floods for interior and outdoor night scenes. Swift pace editing." PSA Journal, Dec. 1955, 36.
---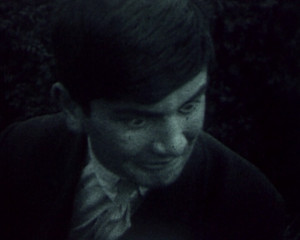 Date produced: 1931
Filmmaker(s):
Description:
"Amateur filmmaker, cinema historian and railway engineer H.A.V. Bulleid creates a cast of curious characters in this comic tale of espionage and intrigue. When 'Frantic' Philip Phoot is charged with delivering a highly important document to a mysterious agent named Farnley, he must negotiate his way past a 'sinister novelist' named Count Miaowt and the 'terminally insane' O. Goshyme Blottough, as well as the "dangerous political maniac' Prince Xwyzedski and his band of cronies. 'Frantic' Philip's secret letter has a cast of bumbling oddballs at each others throats as this tale of intrigue, mystery, foreign spies and banana skins heads for its 'explosive' climax" (EAFA Database).
---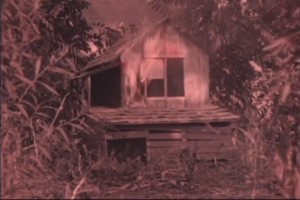 Date produced: 1938
Filmmaker(s):
Description:
"Supernatural thriller made by a teenage girl." Filmpreservation.org

"15 year old Mary is bored. With her parents permission she writes her chum Martha to come for summer vacation and they will make a movie. In the meantime two convicts escape from the nearby prison. To frighten the girls away the convicts decide to play ghosts. Film ends with posse, capture and hand colored inferno." Oregon Historical Society.
---
Date produced: 1933
Filmmaker(s):
---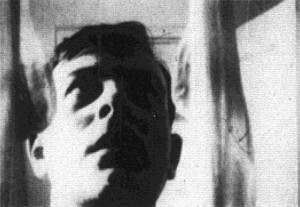 Date produced: 1961
Filmmaker(s):
Description:
"As the title may indicate, the main character had too much to drink. He responds to a dream of nightmarish proportions and finds things quite confusing. Finally, awakened, he finds the physical surroundings not much different. It all adds to the confusion of a morning after" PSA Journal, Oct. 1961, 48.
---
Date produced: 1952
Filmmaker(s):
Description:
"Featuring a philandering wife, an illicit lover and a trusting husband, Olvido (Oblivion) proves once again, in the course of its sharply paced sequences, that the wages of sin is death. In it, the taut situations (which will lead at the last to murder and suicide) are so expertly directed and suavely acted that they develop always within the bounds of credibility. This achievement is especially noteworthy in an amateur photoplay of this melodramatic type. For others, attempting work in the same medium, have lapsed all too often into either the ridiculous or the farcical. Producers Oscar J. Bonello and Roberto Robertie, both officers of the Cine Club Argentino, in Buenos Aires, have used black and white film wisely, since its stark contrasts under low-key lighting are more effective than would be those of color. The Spanish sound track, employed sparingly and with dramatic force, is in keeping with the high standards of the rest of the picture." Movie Makers, Dec. 1952, 339.
---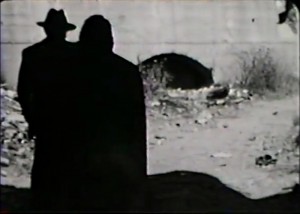 Date produced: 1933
Filmmaker(s):
Description:
"Story of murder during a treasure hunt." Movie Makers, Nov. 1933, 475.
---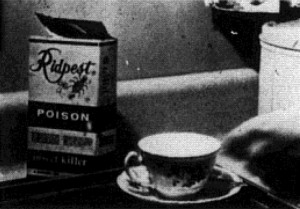 Date produced: 1961
Filmmaker(s):
Description:
"The dutiful husband gets his own breakfast while his wife enjoys the luxury of sleeping late in the morning. He leaves her breakfast near the bed and we leave him for business. He becomes disturbed over the thought of a possible error in her food serving and feels the need to communicate her immediately. A nice gentle suspense builder" PSA Journal, Oct. 1961, 47.
---
Date produced: 1934
---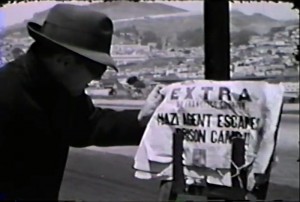 Date produced: 1943
Filmmaker(s):
Description:
A group of children who film newsreels attempt to track down an escaped Nazi agent in their community.
---
Total Pages: 2