---
---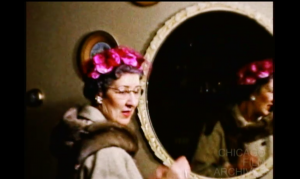 Date produced: 1962
Filmmaker(s):
Description:
"An amateur film made by and starring the husband and wife duo, John & Evelyn Kibar. John is frustrated with Evelyn's hat shopping habits. To distract John's frustrations, Evelyn surprises John with a cake. Title cards with dialogue are dispersed throughout the film." Chicago Film Archives
---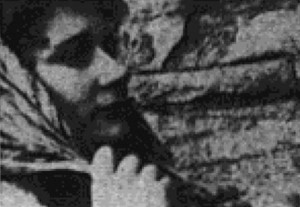 Date produced: 1967
Filmmaker(s):
Description:
"The Stray is a well written little story concerning a lonely little woman who returns to her husband, but finds he wants no more to do with her, for reasons explained as the story unfolds. Its ring of sincerity, coupled with good acting on the part of both the woman and her husband, was most surely the primary basis for the film landing in the top ten" PSA Journal, Aug. 1967, 36.
---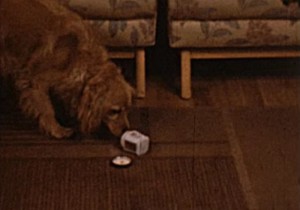 Date produced: 1945
Description:
A married couple is hosting another couple for dinner. Before the dinner, the husband gives his wife a container of "vanishing cream," which they both use believing it to be a skincare product. When the dinner guests arrive, people and pets that contact the cream vanish from sight.
---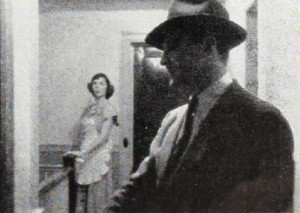 Date produced: 1949
Filmmaker(s):
Description:
"'The Voice of the Key' is a magnificently staged photoplay, beginning with the very professional series of opening titles and featuring remarkable interior photography, considering the limited equipment at the disposal of the filmer. Charles Carbonaro, using photo-floods entirely, has achieved some truly professional illumination in his interior settings, and his camera technique displays an artist's genuine feel for forceful and dramatic story telling with a camera. The story concerns a murder of an unfaithful wife's lover by her husband, and the steps the husband takes to conceal his part in the crime, only to be tripped up by his door key as the incriminating evidence. Carbonaro used a Cine Special Camera and Eastman Super X panchromatic film. The script, which he wrote himself, was adapted from a story published in 'This Week', Sunday supplement magazine of national distribution." American Cinematographer, Apr. 1950, 133.

"Great ambition and a wide knowledge of both amateur and Hollywood camera techniques mark Charles J. Carbonaro's The Voice of the Key. The film is a whodunit, involving many of the human reactions — from love and hate to cynicism, impatience and sudden passion — all of which have to be registered by the actors at Mr. Carbonaro's command. It's a large order, and the film does not quite fill it dramatically. But the good things about The Voice of the Key are very good indeed." Movie Makers, Dec. 1950, 468.
---
Date produced: 1965
Filmmaker(s):
Description:
"Film documents autoworkers making cars. It features fast driving shots in downtown Toronto. The cast includes Robert Moutrie and Edna Jarrell as husband and wife and Neil Upshall as the salesman. American Motors (Canada) Limited and McDowell Motors Limited were thanked" Archives of Ontario.
---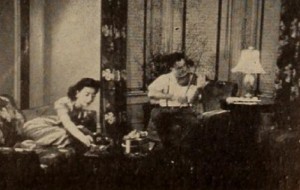 Date produced: 1949
Filmmaker(s):
Description:
"Using black and white film, Carl D. Frazier has produced a tightly knit and well paced farce of a married couple and a burglar. Excellent lighting of wholly interior settings shows study of the monochrome medium and, properly exploited, how it can result in sparkling results. The acting is adequate for the simple plot, but it is the camera work and editing that make the film above average." Movie Makers, Dec. 1949, 472.
---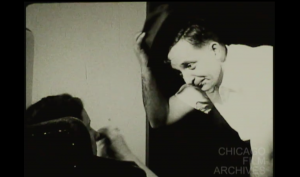 Date produced: 1948
Description:
"After a day of domestic squabbling, an imposing wife and bumbling husband have their furniture appraised. When two men show up as assessors the confusion begins, ultimately giving the husband a chance to prove himself." Chicago Film Archives
---
Total Pages: 6