---
---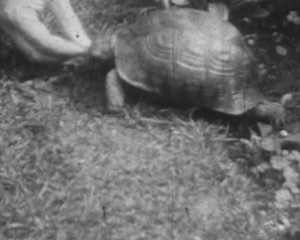 Date produced: 1930
Filmmaker(s):
Description:
"Amateur filmmaker, cinema historian and railway engineer H.A.V. Bulleid documents a day in the life of the Bulleid family at Wood House on Hadley Common in Hertfordshire. In the morning, Marjorie Bulleid walks on the common with her two youngest boys and the family dogs, as trains pass by on the nearby Great Northern Railway Line. Returning home, the dogs continue playing in the backyard, where the family cook hand feeds a large cat. Later that morning, O.V.S. (Oliver) Bulleid takes the family on a leisurely drive through the highways and byways of Hertfordshire, returning home for afternoon tea in the backyard. After tea, the family play with their pets - dogs, cats and a turtle - and pose for photographs" (EAFA Database).
---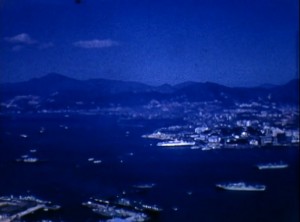 Date produced: 1961
Filmmaker(s):
Description:
"Hansen travels to Hong Kong following his original visit to China in 1937. Initially, he spends much of his time roaming the commercial districts, giving a sense of tourism side of Hong Kong. Immediately following, he spends several minutes focusing on the skyline and captures footage of locations on the outskirts of the city. Hansen then spends the rest of the evening eating at a local cuisine and attending a show. For the remainder of his trip, Hansen shifts his attention from Hong Kong's tourist areas to the residential districts, fishing docks, and rural farming." UC San Diego Library.
---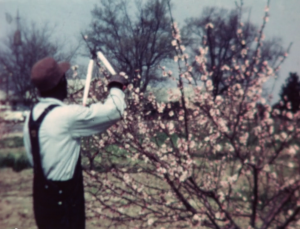 Date produced: 1967
Filmmaker(s):
Description:
"The life cycle of the peach -- from peach blossom to peach pie" (Holmes, 2018).
---
Date produced: 1941
Filmmaker(s):
Description:
"Seldom has an amateur embarked upon so formidable a production as did David Bradley when he and some friends decided to film Ibsen's Peer Gynt, using Grieg's music for background. This mystic drama is considered so difficult that it has been performed only twice in the American theatre; yet the task held no terror for this group. Fashioning their own costumes and finding suitable locations in suburban Chicago, Mr. Bradley's intrepid band has done an amazingly good job. It would be easy to visualize the result had the production been in less capable hands than those of Mr. Bradley, and it is to his great credit that such quaint characters as the Button Moulder and the many trolls and woodland sprites do not appear ludicrous. The chief fault in this tremendous undertaking is that Ibsen's gigantic play has been transliterated to the screen rather than translated. That is, Mr. Bradley, by his own admission, modeled his scenario as closely as possible on a work written expressly for the theatre. Had he taken more liberties with the dramatic form in favor of a more peculiarly cinematic treatment — as exemplified so strikingly in the fine Hall of the Mountain King sequence — there would have been no structural weaknesses in his film. With this fundamental concept firmly in mind, Mr. Bradley, recently turned twenty one, should scale the heights in his future productions." Movie Makers, Dec. 1941, 566.
---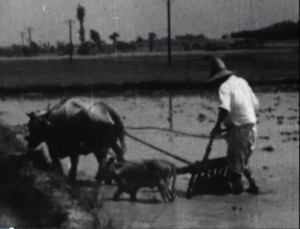 Date produced: 1932
Filmmaker(s):
Description:
"Documentary: On peasant farm life in Korea, the rice crop and family labor." National Archives.

"'Rice,' a three reel subject in the educational class entered by F. C. Ells of Yokohama, Japan, demonstrated a fine appreciation of production and photographic values as well as how to combine it so as to make entertainment. Many were of the opinion that this picture, if it were in 35mm, would be worthy of professional theatre presentation." American Cinematographer, Dec. 1933, 321.
---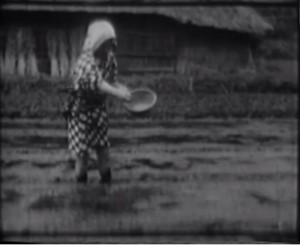 Date produced: 1933
Filmmaker(s):
Description:
"Documentary: On the life of rural rice farm families in Japan." National Archives.
---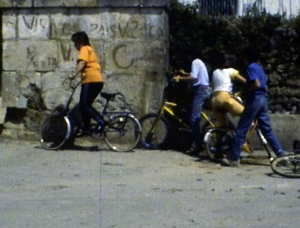 Date produced: 1983
Filmmaker(s):
Description:
Documental corto sobre el pueblo de Villa de Corres. El filme comienza con varios paisajes de los alrededores y planos de montañas y el río. A continuación se muestra el pueblo, aparecen casas, el río, calles y algunas partes características como el Castillo, el hospital, la iglesia de San Esteban, el bebedero, la fuente , la plaza, etc. También aparecen algunas personas mayores y niños por las calles. Se comenta que es un pueblo con una población de 30 habitantes pero que es uno de los pueblos más longevos de la provincia de Álava.

Short documentary about a town called Villa de Corres. The film begins with several landscapes of the surroundings and shots of the mountains and the river. Then the film shows the town, houses, the river, streets, and some landmarks like the Castle, the hospital, the San Esteban church, the drink fountain, the fountain, the square, etc. Some older persons and children are also seen. It is said that the town only has a population of 30 persons, but that it is one of the longest-living towns in the Alava province.
---
Total Pages: 2