---
---
Date produced: 1933
Filmmaker(s):
Description:
"a burlesque on "Sherlock Holmes" (HMHT 1933: 446).
---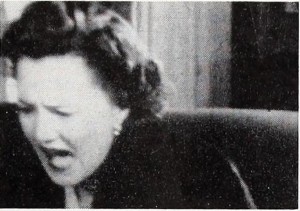 Date produced: 1951
Description:
"What happens when a pair of jewel thieves masquerading as house painters get into a lady's apartment to elude the police is entertainingly told in this club production by the 8mm. group of the Seattle Amateur Movie Club. John F. Herman, the director, keeps the action moving, while the players discharge their roles for the most part with good humor. J. W. Crock and George Hayden contribute ably as the cameramen. Although the cutting, as with so many amateur dramas, is not as swiftly paced as one might wish, Apartment C is an engaging example of cooperative filming." Movie Makers, Dec. 1951, 411.
---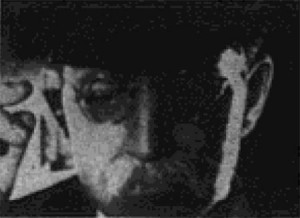 Date produced: 1967
Description:
"In Backfire we find an elderly gentleman intent on planting a bomb which, if it goes off as planned, will make his future a bit more easy to take, but from the title of the picture you may assume things don't go quite according to plan. The old fellow does a fine job of acting, and he is capable of holding the viewer's attention" PSA Journal, Aug. 1967, 36.
---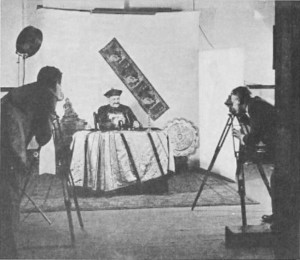 Date produced: 1930
Filmmaker(s):
Description:
Promotes the all-round activities of YMCA work and their relationship to character-building. Kenyon, a one-time YMCA athlete, has "fallen into evil companionship" and become addicted to cocaine. Under the control of Chinese underworld kingpin Chang Yat, he aids in the kidnapping of a white girl. Afterwards, he discovers his old "Y" pin and recalls the role of YMCA athletics in shaping his character. Seized with remorse, he overpowers Chang Yat and helps the girl escape. Later, Kenyon returns to the YMCA. (D.J. Duffy, condensed from "Y.M.C.A. Cinema Club Produces Smart Film," Toronto Daily Star, May 31, 1930, p. 30.)
Film was sponsored or co-produced by the Central Y.M.C.A. of Toronto, and written by the club's secretary, H.G. McKinley.
---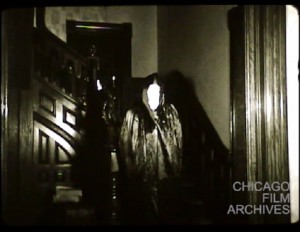 Date produced: 1946
Filmmaker(s):
Description:
"A short mystery film from members of the Amateur Cinema League. A group of relatives gather in a haunted house for the reading of a will. Someone among them knows a secret about the house, and uses stories about the Black Widow to try and scare everyone away. In the end, their identity is revealed and all the secrets come to light. Title cards narrate the dialogue." Chicago Film Archives.
---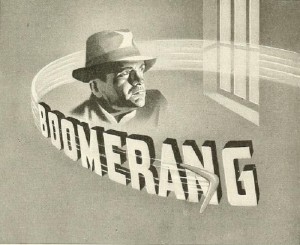 Date produced: 1940
Filmmaker(s):
Description:
"Boomerang is a simple, direct and hard hitting drama with a moral. Caught in lean times, a young man is laid off from his factory job. Lusting blindly for revenge, he kidnaps his boss's little daughter and sets off down the long, lonely road of the hunted fugitive. Days stretch into weeks, but still he eludes capture, as his patient little prisoner slowly melts his resentment with kindness and childish trust. At last, won over by the warmth of her love, he goes recklessly forth to get a doll that she wanted, only to meet death in a blaze of gunfire. The boomerang of revenge has come full circle. In this rather specialized drama, Chester Glassley has done a good job with a difficult story. The buildup is slow but relentless. The long series of outdoor hideouts is convincingly haunted with fear and menace, and the movie maker has done much to enhance their mood with an adroit use of his camera. Perhaps most outstanding, however, is the genuine portrayal of the little girl." Movie Makers, Dec. 1940, 602.
---
Date produced: 1967
Filmmaker(s):
Description:
"The Daggy Shoe Caper takes less time to view than it does to read this review. The film lasts only 45 seconds, but in that time we learn an important lesson in life. You see there is this daggy shog and he puys a biece of meat. But when he sees his weflection in the rawter he gets selfish and mabs for the greet the other daggy shog has and - you've heard that one before, but the moral of the story is a new one! Great humor" PSA Journal, Aug. 1967, 37.
---
Date produced: 1927
Filmmaker(s):
Description:
"The special award, also of $500, went to Kennin Hamilton, of 28 Maitland Street, Toronto, Ontario, Canada, for his visualization of Hood's 'The Dream of Eugene Aram' in 16 millimeters. Mr. Hamilton played the principal role of Eugene Aram, disclosing a graceful pantomimic skill. The photography was handled by K. A. Mackenzie. A Cine Kodak, using Kodak Safety Film, was used. Mr. Hamilton had no special lenses or equipment and yet he achieved some singularly beautiful shots. Nature supplied his lighting, even for his interiors. A stepplader served as a tripod." Photoplay, Jun. 1928, 136.
---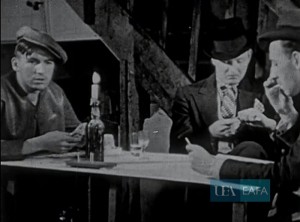 Date produced: 1934
Filmmaker(s):
Description:
"A tale of greed, murder and passion set in a French provincial town in the 1930s. The focus is a tawdry basement drinking and gambling club. Rejecting the violent advances of a man who returns to her rooms with her, a local girl kills him and is assisted in the disposal of the corpse by her regular beau - a cynical, louche cardsharp. A vigilant detective brings her to court for murder. Witnesses take the chance to blacken her name by giving false testimonies but she is acquitted. Her freedom is soured by her lover's rejection of her and she returns to the streets" East Anglian Film Archive.
---
Date produced: 1929
Description:
"Drama produced by the Stockport Amateur Cine Players Club. Millionaire jewel collector James Welholme buys the famous Emperor's Sapphire at auction. On hearing of this, a rival collector resolves to steal it from him, and sends one of his employees off to do it. The robbery is initially successful, but complications occur and Welholme's daughter is kidnapped by the thieves. The plot is foiled by a family friend, who has been following them. He gets the diamond back and the girl" (NWFA online).
---
Total Pages: 4