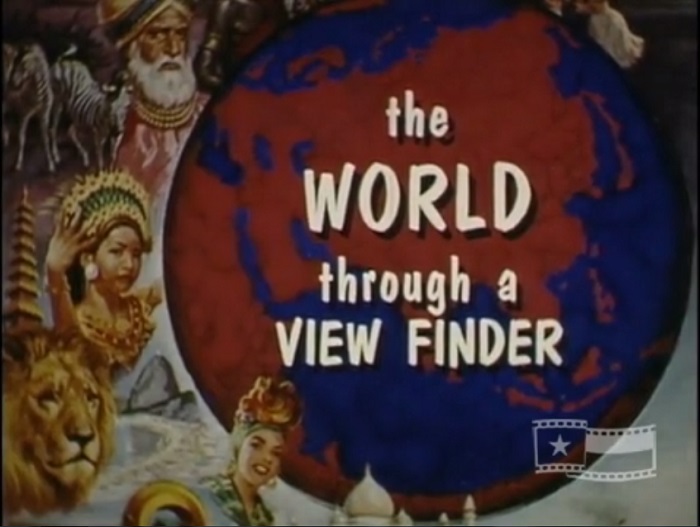 Date produced:
Filmmaker(s):
Country of Production:
United States
Duration:
00:47:09
Colour:
Kodachrome
Sound Notes:
Silent
Awards/Recognition:
Texas Archive of the Moving Image list of titled amateur films
Description:
"This amateur film captures Edwin and Minnie Mayer's worldwide adventure across Australia, Asia, Africa, and Europe in the 1950s. This segment documents stops in Australia, Japan, Hong Kong, the Philippines, and Malaysia" Texas Archive of the Moving Image.
Resources:
"The World Through a View Finder, Part 1." Edwin S. Mayer Collection, Texas Archive of the Moving Image.
Locations:
Japan (Filming)
Hong Kong, China (Filming)
Johor, Malaysia (Filming)
Manila, Philippines (Filming)
Sydney, NSW (Filming)
Subjects:
Genre:
Form:
Tags:
Repository:
Texas Archive of the Moving Image
Viewing Notes:
"After exploring a tropical destination, possibly Hawaii, the couple jets to Sydney, Australia. Following a tour of the Sydney Harbour, the Mayers head to a sheep farm and marvel at the native wildlife. Next, they venture to Japan, where they visit a selection of temples. Then, the Mayers travel to Hong Kong, where they see the Chinese sailing ships in Victoria Harbour and peruse the street markets. A stop in the Philippines follows. In Manila, the couple tours Malacañang Palace, the residence and workplace of the Filipino president. Finally, the Mayers travel to Malaysia, where they tour the Sultan Abu Bakar State Mosque." Viewing notes via Texas Archive of the Moving Image.
Video Link:
---