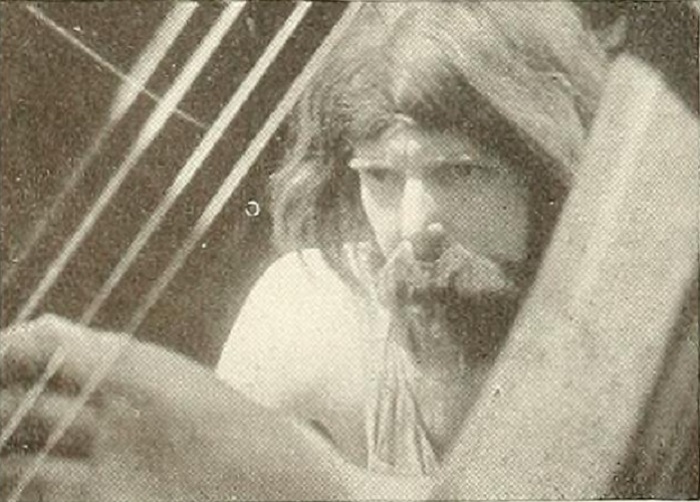 Date produced: 1941
Filmmaker(s):
Languages:
Length:
800 ft
Format:
16mm
Colour:
Kodachrome
Sound Notes:
Silent
Sound:
With music on disc.
Awards/Recognition:
ACL Ten Best 1941 - Honorable Mention General Class
Description:
"C. Manley DeBevoise continues, in That All the Earth May Know, the development of his special field of the exposition of Bible stories in film. Here is the tale of the tortured Saul, the worried Samuel and the God sent David — musician and warrior. Since the film is made by a Sunday School class, it is prefaced by a statement from the class's teacher that a "success story" of long ago will be presented. The actor who portrays Samuel achieves real dignity and importance: others are sufficiently convincing with very hard assignments. Costumes and sets are contrived excellently, and a Long Island, N. Y., locale does not seem to be out of place in the film. Mr. DeBevoise solved one problem by purely cinematic methods. He showed the combat of the Jews and the Philistines, but the Sunday School class did not run to an army. With six or seven couples in actual hand to hand fighting, these become an apparent host by multiple exposure. Mr. DeBevoise improves each year in direction, cinematography and in the greater sincerity of his actors' work." Movie Makers, Dec. 1941, 566.
Resources:
The film won an award in the "Educational" class of an Amateur Movie Contest sponsored by the Mineola Fair (Long Island, N.Y.) in 1942 (Movie Makers, Nov. 1942, 450, 471).
Locations:
Long Island, New York (Filming)
Subjects:
Genre:
Form:
Screenings:
Screened for the Adult Fellowship of the Searingtown Methodist church in 1942 (The Nassau Daily Review): Nassau County, N.Y.
---
Do you know where this film is? Get in touch with us at amdb@ucalgary.ca.