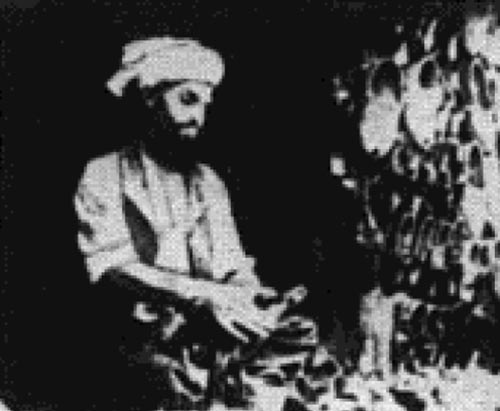 Date produced: 1965
Filmmaker(s):
Languages:
English
Format:
16mm
Colour:
Colour
Sound:
Sound
Awards/Recognition:
PSA Ten Best 1965
PSA MPD Student Film Award sponsored by Harris W. Tuttle 1965
Description:
"The Stones of Eden is a documentary on the modern day life of a common wheat farmer in Afghanistan. Today he ekes out his living about the same as he did 2000 years ago. We see him fasten the yoke to his oxen and till the hard dry soil with a primitive plow. Five times a day he stops to kneel in prayer, no matter where he is. We see the grinding of wheat and the baking of bread. At the village the farmer exchanges his wheat for a few necessities, then leaves the village, his only contact with the 20th Century, for his fortified walls of stone to keep out wild animals, human enemies, and other fears. The film won the MPD Student Film Award" PSA Journal, Sept. 1965, 50.
Resources:
A review of the film exists on page 656 of American Anthropologist (1968): Vol. 70, No. 3.

According to Furman's biography on his photography website, the film was produced for Furman's Master's Thesis at the San Francisco State University.

A copy of the film was acquired by Cape Town's Western Cape Government (Cape Town, South Africa) according to this list released by Cultural Affairs and Sport.
Locations:
Subjects:
Genre:
Form:
Repository:
Institute of Amateur Cinematographers Collection, East Anglian Film Archive
---