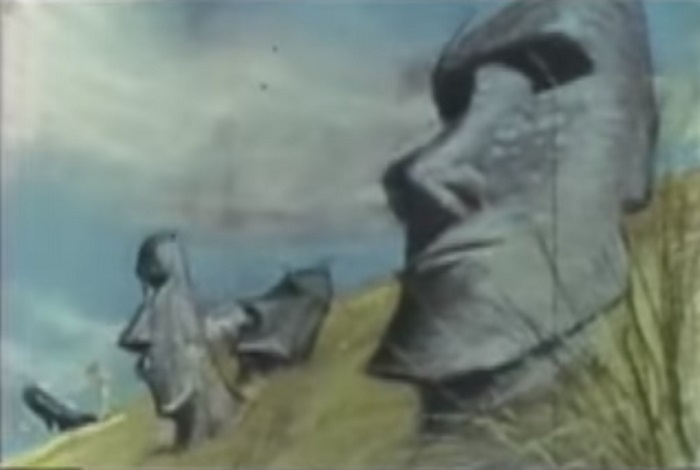 Date produced: 1963
Filmmaker(s):
Languages:
English
Length:
200 ft
Format:
8mm
Colour:
Colour
Sound Notes:
Silent
Sound:
Sound on tape.
Awards/Recognition:
PSA Ten Best 1963 - Honorable Mention
Seventeenth Annual Canadian Film Awards, 1965 - Best Amateur Film
The Daily Mail Challenge Trophy for the Best Amateur Movie of the Year, 1965
Description:
"The mind and heart of Lydia are portrayed symbolically in smooth-flowing, single-framed drawings in this psychological study of a woman. A different film for the devotee of the experimental approach to motion pictures" PSA Journal, Oct. 1963, 42.
Resources:
Straiton explains in a 2015 interview with Bing Wang for 'Take Two: a Reflecting on Toronto Filmmakers from 1965 -1972' that:
One thing is in every film I tried something different. Portrait of Lydia (1964) was done with pastel and the another one [Eurynome (1970) uses Plasticine]. I would use a different style, it usually had a little joke or a little entertainment quality. I didn't like abstract things very much. When things moved, I usually used music in the motion picture, although most of the time I made the film first and added the music later. It seemed to work. It was only my last few films that I made that I started with the music and then made the pictures to match the music. In fact the first film of consequence, Portrait of Lydia, and I did that, I went through the music and I timed everything. I just used my old record player and timed all the beats, so I know how many frames to draw it. So there was a pattern, an attempt to marry the music and the actions drawn together.
Subjects:
Genre:
Form:
Repository:
Institute of Amateur Cinematographers Collection, East Anglian Film Archive
Screenings:
Screened as part of a Straiton retrospective for the 30th Anniversary of the Ottawa International Animation Festival in Sept. 2006: Ottawa, ON
Screened by the London Film Society at the University of Western Ontario in 1966: London, ON
Video Link:
---