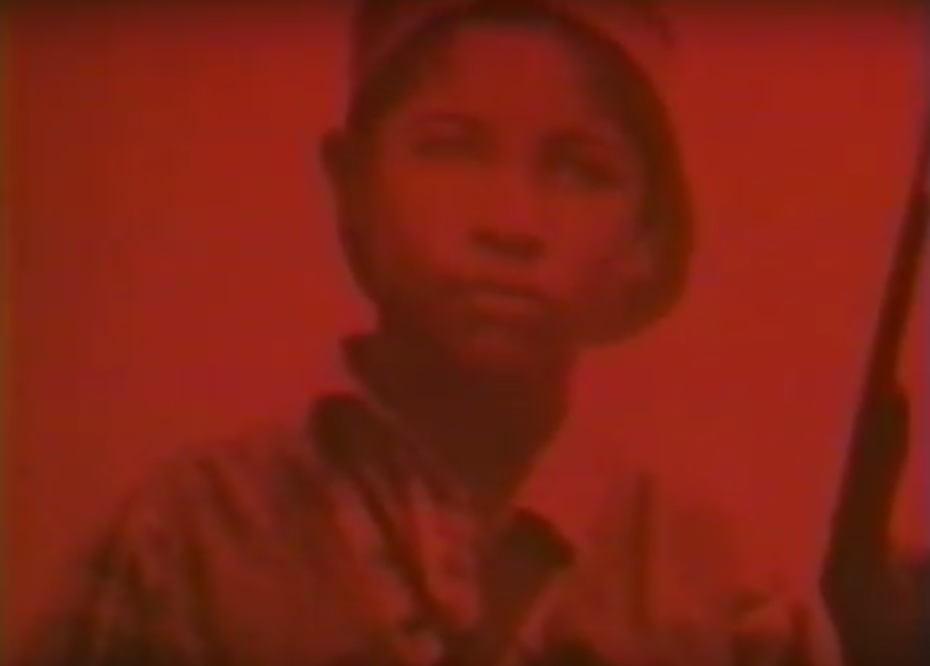 Date produced: 1979
Filmmaker(s):
Country of Production:
Mexico
Languages:
Spanish
Duration:
00:12:33
Format:
Super8
Colour:
Colour
Sound Notes:
Unknown
Awards/Recognition:
This film is part of the
Superocheros
anthology, compiled by UNAM Film Archives.
Description:
"En Patria Libre, Sergio García documentó los primeros logros de la revolución sandinista en Nicaragua. [...] Se trataba de un documental convencional, con una voz off (leída por Felio Eliel) sobre un momento de frescura y esperanza por el triunfo del Frente Sandinista de Liberación Nacional. El arranque del documental con una serie de imágenes de Sandino en alto contraste que culminan en la foto de un adolescente guerrillero (mientras que en la banda sonora se escucha a Pablo Milanés cantar "Los caminos") preludian el tono que se desarrollará sobre el caso de la revolución sandinista" (Vázquez Mantecón, 2012.)

"In Patria Libre [Free Country], Sergio García documented the first achievements of the Sandinista Revolution in Nicaragua. It was a conventional documentary, with an off voice (read by Felio Eliel) about a moment of freshness and hope because of the triumph of the Sandinista National Liberation Front. The documentary begins with a series of highly contrasted images of Sandino that end with the picture of a guerrilla teenager (while the soundtrack plays "Los caminos" [The roads] by Pablo Milanés), which is a prelude to the tone that will be used to describe the Sandinista Revolution" (Vázquez Mantecón, 2012).
Resources:
Vázquez Mantecón, Álvaro. El Cine Super 8 en México 1970-1989 . Filmoteca UNAM, 2012. Find this book in Filmoteca UNAM Docs

This film appears in the DVD anthology Superocheros. Filmoteca UNAM, Mexico City, 2008.
Locations:
Subjects:
Genre:
Form:
Tags:
Video Link:
---